10 hilarious Google Now Easter egg phrases to speak out to your phone when nobody's looking
7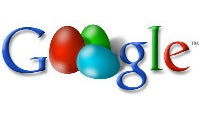 During Google CEO Sundar Pichai's keynote at Google I/O 2016, it was revealed that a massive 20% of the traffic the search engine sees in the US comes through spoken queries. Sure, it's unlikely (hopefully!) that we'll ever get to a point where everyone on the street is talking to his or her phone, but it's pretty obvious that, increasingly, people are getting used to searching for stuff using their voice. It's no wonder companies are continuing investing in speech recognition and AI assistants.
Most of the effort obviously goes towards practical targets, such as helping Google Now (and
Google Assistant
) to make sense of follow-up questions and even understand spoke word in noisy environments. But this being Google, you can be sure the team behind these projects hasn't forgotten how to have some fun, planting dozens of Easter eggs that are tied to specific queries—sometimes wildly specific ones.
Here are 10 fun ones to have fun with and amuse your friends:
Recommended Stories