10 fresh boot animations to spruce up your Android
7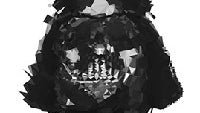 Are you particular about the way your Android device looks and functions like? If yes, then you probably have some experience with modding it with custom ROMs, or, at the very least, have at least played around with third-party launchers that offer a certain degree of customization. And if you're really into making your device your own, you might have even tried modifying the boot animation that the software on your Android phone comes pre-loaded with. Sure, it's arguably one of the less visible changes you can make, but it does add an extra layer of polish.
We shortlisted 10 of those out of several dozens, and if you need even more examples, then you can always
check out this piece over here, too
. If you need help loading a boot animation on your device, you can
refer to this guide
, but do make sure to first read up on specific instructions relevant to your device before going for it.
Here goes!