10 fancy Samsung Galaxy S III cases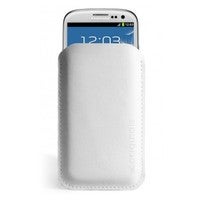 The
Samsung Galaxy S III
is a great-looking smartphone, and if you want yours to stay free of dents and scratches, you might want to get it a nice protective case. One thing you can do is to grab a cheapo silicone case from eBay, but if you don't mind spending an extra buck or two, many well-designed Galaxy S III cases can be found on the internet.
Well, allow us to make things a bit easier by presenting you with a selection of
Samsung Galaxy S III protective cases
that we came across. Is there a particular design that you like? Then let us know by dropping a comment below. Also, if you can think of a great fancy protective case that we've missed, feel free to let us know.