10 awesome puzzle adventure games for Android and iOS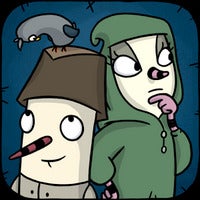 Some things fit together so well that it seems like they were made for each other – peanut butter and jelly, eggs and bacon, cream and coffee, to name a few. The puzzle and adventure game genres also belong to this category as they make a wonderful pair. When mixed together well, blending a captivating storyline with a healthy dose of mind-bending riddles, a puzzle adventure game stimulates your brain in a remarkable way. So why not dedicate a post to games of this kind, then?
Well, here it is – our selection of great mobile games that put puzzles and adventures under the same roof. Some are new, some are oldies but goodies. Either way, they're all worth your attention if you've grown tired of shallow, mind-numbing, and repetitive games. You might need to have your credit card handy, however, as most of these games cost a few bucks to own. But they're all worth their money, in our opinion. Check them out!