10 RSS feed and news apps for iPhone and Android
1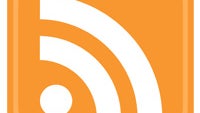 How do you stay up to date on current events? If you like to do things the old-fashioned way, you probably buy a newspaper in the morning and then read it while having your first cup of coffee for the day. But if you actually do live in the 21st century, then you should be familiar with RSS feeds an the way they work. In order to enjoy your personal stream of news on your smartphone or tablet, however, having a dedicated app makes things a lot more convenient. Well, that is exactly what we have for you today –
10 Android and iPhone RSS feed apps for reading news
and keeping an eye on the latest headlines.
By the way, are you subscribed to our RSS feed? If not, then it would be really awesome if you do and see what you've been missing on. Even better, try some of the apps we have listed below and add us to your news stream. All the latest news, phones, and reviews get listed as soon as we post them on our web site.
And now, here are the 10 RSS feed apps that we found and picked especially for you, dear readers. Have you tried any of them already, or is there an app you know that is really good, but we've missed somehow? Just let us know by dropping a comment.