Apple AR headset: Is following Meta's footsteps really a good idea, Mr. Cook?
2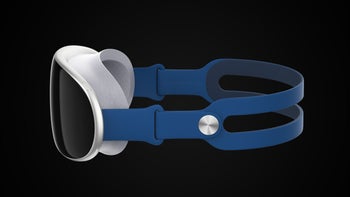 Let's talk about augmented reality (AR). I know AI has been stealing the spotlight these days, namely ChatGPT, and it sure looks like that's the next big thing. But even if it is, AR has quietly been making progress itself, and has long been an exciting topic of near-future tech discussions.
Meta (formerly Facebook) went on to release the
most popular VR headset
to date – the
Oculus Quest 2
(soon to be 3) – and it just so happens to have an AR mode called Passthrough. It's also running Android, and it offers some basic AR/VR Android multitasking, like running three apps in floating windows. Not excited yet?
Well, Apple itself has quietly been working on AR projects for at least 5 years now, and through that time, we've seen plenty of patents, leaks and rumors come out about what were presumably going to be Apple AR glasses. But then, such intel also started coming out about an Apple VR headset.
And VR (virtual reality) is different from AR (augmented reality). It is most commonly used for gaming, as it completely blocks your view of the outside world and replaces it with a virtual one. AR, however, has traditionally been used in professional environments. Per example, Micorosoft's own AR headset is literally taglined as "HoloLens 2 - Mixed Reality Technology for Business." That includes training employees and collaborative work, among other professional uses for AR.
Recently it became very clear that Apple's AR headset may actually be an AR/VR one, meaning it will support both, kind of like the Meta Quest 2. Except it will likely offer a vastly better AR experience due to it having higher-quality (and more importantly – color) pass-through cameras.
And this Apple AR/VR headset, which we initially thought would be AR glasses, might be coming soon; according to industry insider Mark Gurman – possibly during WWDC. And Apple's WWDC 2023 is slated (but yet unconfirmed) to be in June, if not earlier.
The more rumors come out about this upcoming device, sometimes called Apple's "next big thing," the more I don't understand who it's for, though…
A $3,000 AR/VR headset? Didn't Meta just release something like this, and it flopped?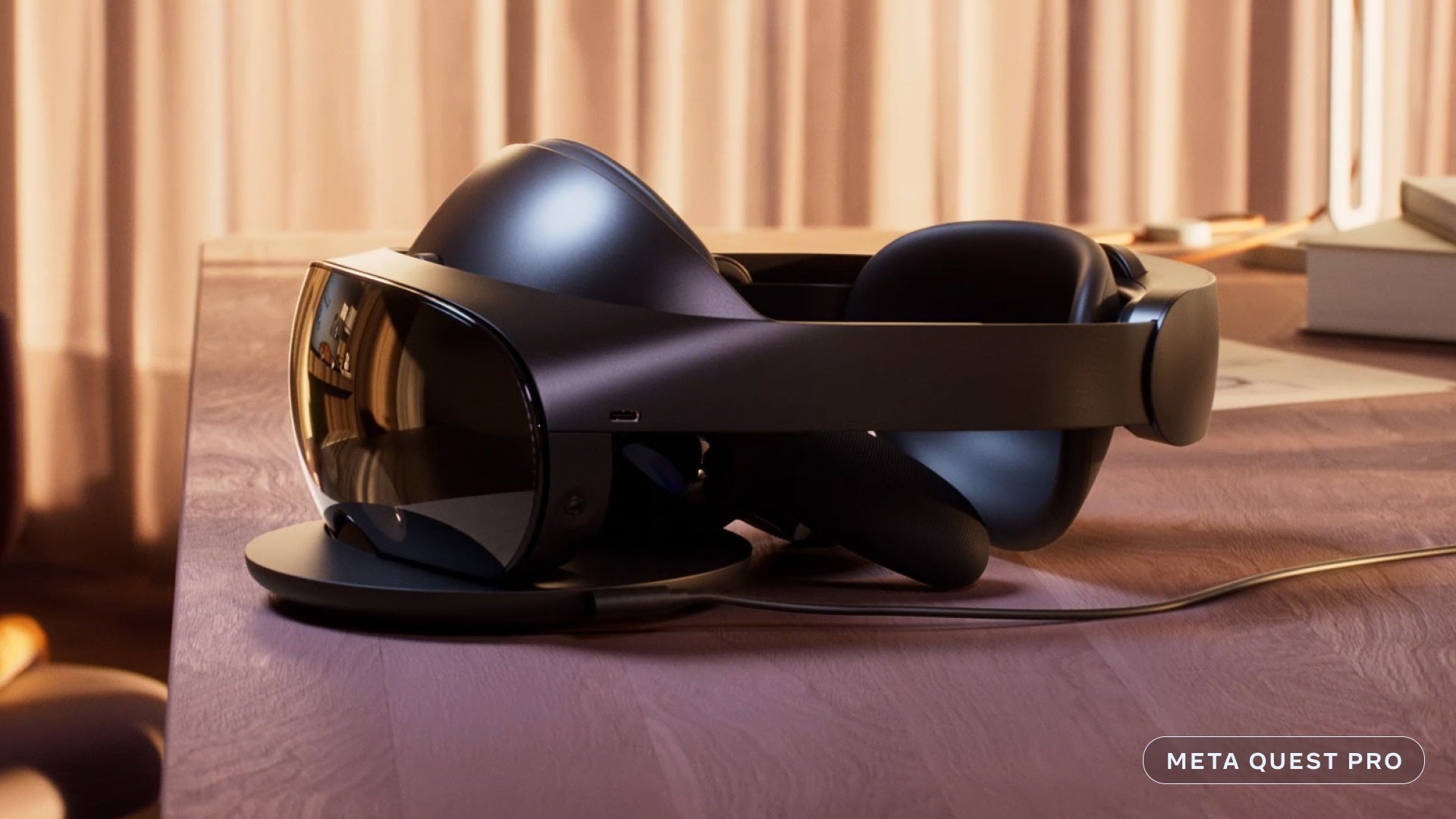 The Meta Quest Pro; Is Apple about to release something similar?
You may not know about this, and that's perfectly understandable, but Meta (formerly Facebook) recently released a "Pro" version of its popular Quest 2 headset, called the Meta Quest Pro.
It's expensive ($1,500), and it's targeting businesses, mostly focusing on collaborative, remote work. Basically, it's the kind of mixed reality headset to compete with Microsoft's HoloLens, for what little market share there is about such devices.
Needless to say, this device, which is way more expensive than Meta's Quest 2, and targets a way more niche demographic, isn't exactly flying off the shelves.
But hey, Apple is different, right? It knows how to design and sell products for the masses – products everyone will want, and most people can (sometimes barely) afford.
From MacBooks, through iPhones, to Apple Watches and iPads – a lot of people you know probably have at least some of those, because they're appealing, and suitable for both professionals and average consumers. That's part of the simple formula on how to sell things, and make money, and who's better at this than Apple?
However, instead of Apple's upcoming AR/VR product being mainstream-appealing AR glasses, as we had speculated for years, Tim Cook's company is seemingly going to start with a $3,000 mixed reality headset, targeted precisely at businesses and (presumably) creatives.
Yes, this is what we expect Apple to unveil soon, and not the kind of mainstream, appeals-to-all, makes-sense AR glasses. At least not this year. What the heck?
Apple's AR headset may have a very Meta Quest Pro-like design (meaning bulky, and with pass-through cameras to see the outside world, instead of transparent lenses)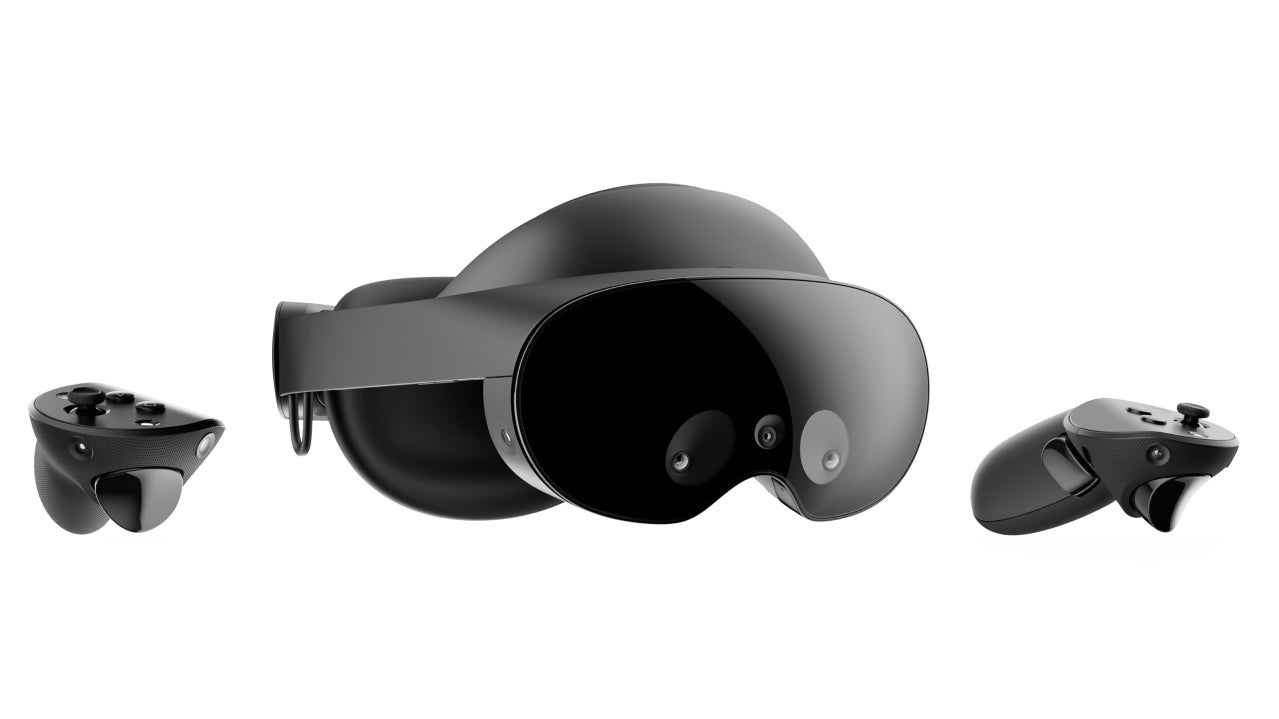 The Meta Quest Pro and its controllers
I personally expected AR glasses to be the first thing to come out of Apple's brand new lineup of devices – something that everybody will love, something that will change the way we use the internet, and perhaps most notably – something you can wear outside.
However, according to Bloomberg's Mark Gurman again, Apple's upcoming mixed reality will have things the Meta Quest 2 (formerly Oculus Quest 2) has:
A bulky design that definitely won't be suited for all-day, or outside use
Cameras so you, and it, can see the world around you, instead of transparent lenses (same as the Quest 2, where this is called Passthrough)
In-air typing (the Quest 2 has this also, and it's not convenient to use)
Hand detection and control, without the need for controller devices (the Quest 2 has support for this also, and it's very unreliable)
Eye control (the Quest Pro offers eye tracking, and it has some unproven potential, for now)
As a regular Quest 2 user, who's done everything you can do with this headset, including testing all of its beta features, communicating with its development teams in order to report bugs and improve features, sideloading Android apps just to see what works and where the limits are… Well, I can say that those features aren't all that exciting, now coming from Apple.
Using cameras for pass-through is nowhere near as nice as just having transparent lenses, like we already do on AR glasses like, say, the Nreal Air.
In-air typing – meaning you get a floating virtual keyboard you have to reach for and touch your fingers on the individual keys – is borderline unusable for me, and I always find it easier to either point to individual letters, one by one, with a controller, and slowly type like that, or better yet, simply connect a Bluetooth keyboard to use in AR or VR.
Hand detection and non-controller operation has been available on the Quest 2 for a while now, and it became from a beta feature to a "real" one last year, but it remains buggy and unreliable. The Quest 2 uses regular cameras and machine learning to find out where your hands are, what positions your fingers are in, and is meant to let you use hand gestures to do stuff (like pinching a virtual screen to move it around). But again, it's unreliable, and I never kept it on for long.
Has Apple somehow managed to vastly improve those features over Meta, despite apparently using the exact same tech, namely regular cameras and machine learning? We'll just have to wait (probably not too long) and see, but I wouldn't hold my breath on it. In any case, the million-dollar question remains:
Who's this for, Mr. Cook?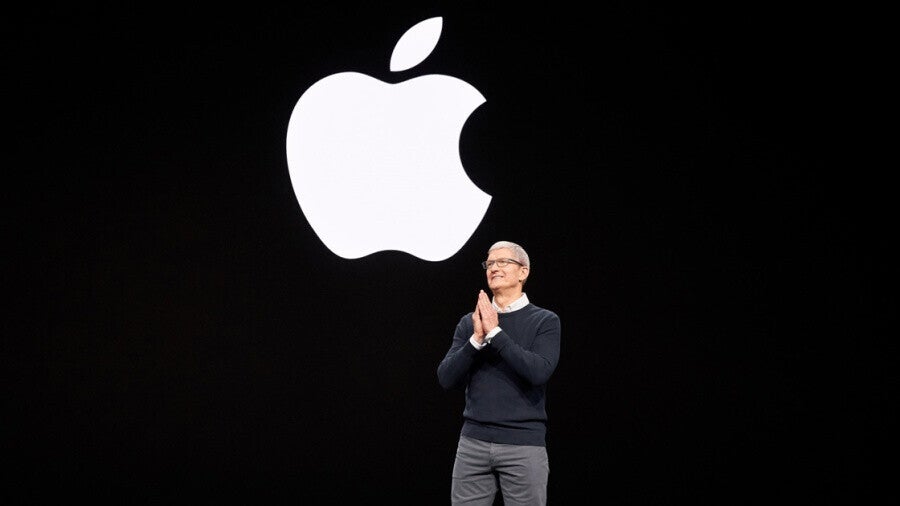 Apple CEO Tim Cook has been vocal about his excitement when it comes to the potential of AR technology
Gurman says Apple's soon-to-be-unveiled mixed reality headset "may not immediately appeal to mass consumers," and it's hard to argue with that. He also adds that "the product will likely be more exciting to developer types than the regular consumer who is glued to their iPhone, iPad or Mac. It will take several years to shift the headset from a device that is interesting to technology fans to a product many Apple customers want."
So there's our answer – ultimately, Apple won't surprise us with ready-to-go Apple AR glasses, coming to enhance everyone's reality and change the way we use the internet.
Nope, Apple could easily be doing the Meta thing – releasing a headset that's still in development, to be further developed via software updates and support from the community. A headset that will likely first appeal, and be targeted at developers to make apps for, slowly build a library for, and then eventually – we may get a lighter, cheaper AR/VR headset (or hopefully just glasses), ready for the masses to use.
With that in mind, it appears mainstream AR may not be coming this year after all. Instead, just the promise of mainstream AR is.
When Apple's headset gets officially unveiled soon, the entire world will learn about AR and its potential, not just us tech enthusiasts, and this would be the beginning of an AR race, which we can easily expect Samsung and others to quickly join in on.
And in a few years, or perhaps as soon as next year, we'll have both Android AR glasses, and Apple AR glasses to pick from and use; a first step towards that new technology that has the potential to eventually replace our small smartphones, with their physical limitations.
Whatever happens in the future – for now, AR is about to become mainstream… for developers and hardcore tech enthusiasts only.
But hey, maybe we should not have expected Apple to come in swinging in the first place; why wouldn't Tim Cook's Cupertino company make the same baby steps Meta is making? Oh yeah, because Meta is losing money on AR rapidly, not just because its so-called Metaverse is anything but appealing to most people, but by releasing such super-expensive headsets for extremely niche markets…
And that's kind of what baffles me about Apple's choice – no mainstream AR glasses, but an expensive mixed-reality headset? Isn't Meta a prime example that this is a bad idea?
Weird choice, but perhaps we'll soon find out the reasons behind it, and maybe it's something we could not have predicted.
But what do you think about Apple's upcoming AR headset? Are you excited for the precedent it will set? Would you buy it, or would you at least buy the eventual AR glasses that may come out as a result of it?
And do you believe both Meta and Apple are willing to lose some money now, because they're expecting (and we should, too) that the results from this short-term sacrifice will eventually be some insane profits we can't even imagine?