weBoost Drive 4G-X Review
11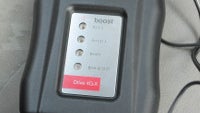 The technology in our smartphones has come a long way. Everything, and we mean everything, has been tweaked, refined, and improved with each generation – so it's only natural that today's contemporary stuff are far more superior than the ones from a few years back. One area that's still a concern, however, is the ability of our phones to maintain their connection to the network. Some are engineered to offer superior results, while some are just laughable with their performance, but if you find yourself in the latter position, then you might be piqued by the products in weBoost's portfolio.
Its portfolio of signal boosting products covers the gamut, from in-home solutions to that ride in a car, they claim to fix poor cell coverage in seconds. For this review, we're checking out the Drive 4G-X, which is its vehicle solution. Before we're able to reap the supposed benefits of weBoost's technology, we were faced with the setup and installation. At first, we were a bit skeptical about the entire process, mainly because a quick peek at the included instructions guides indicated having to snake cables around.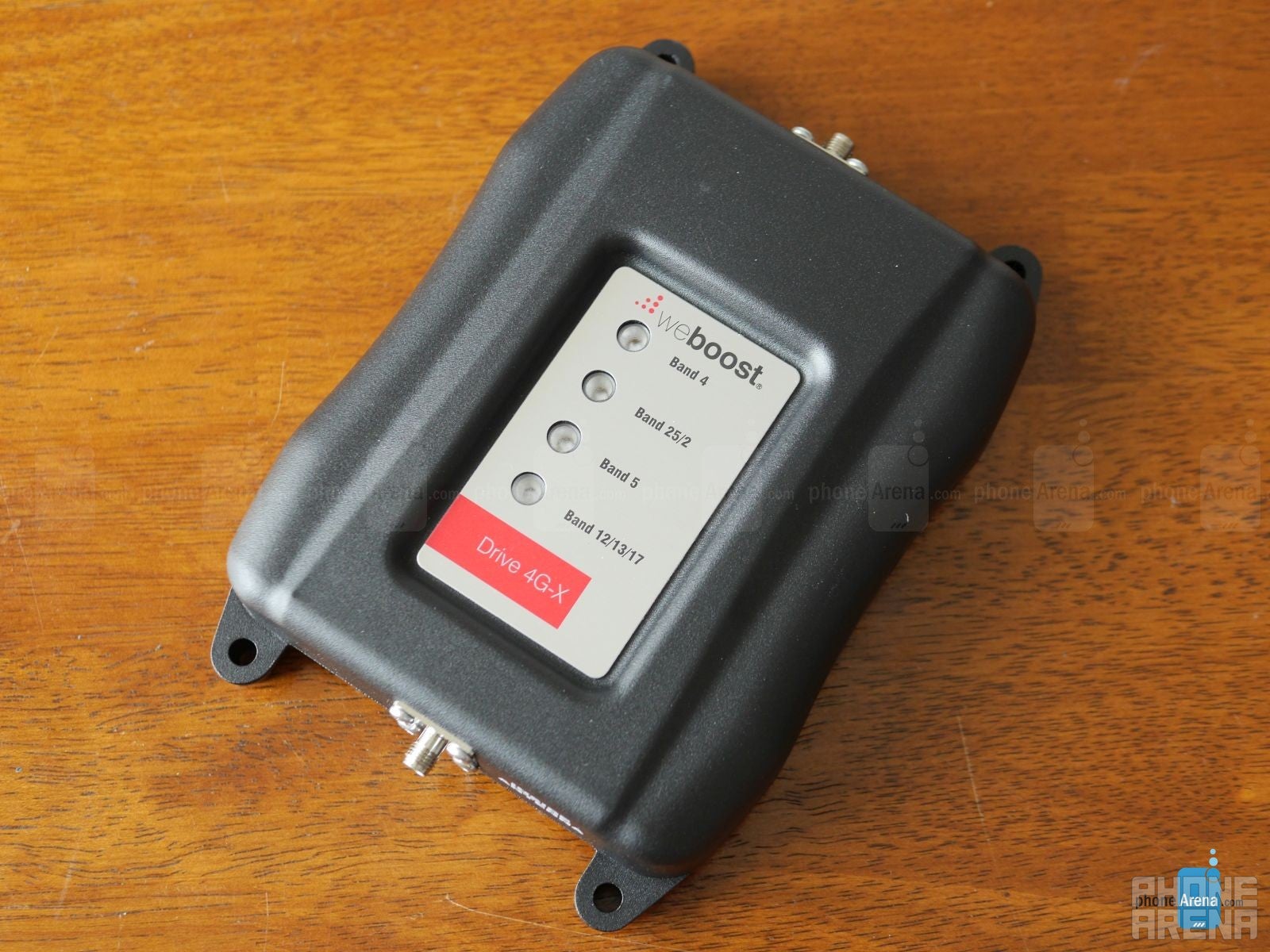 The weBoost Drive 4G-X booster.
Once we got started with the installation, though, we quickly found it to be simple and straightforward. First and foremost, the instructions call for the outdoor antenna to be placed on the roof of our vehicle. And even though the wiring is mentioned to be sturdy and durable enough to withstand being constantly pinched and strained whenever the door closes down on it. However, we went for the cleaner look, opting to tuck it just beneath the weather seal around the frame of the door – thus, lessening any sort of damage to the wire.
Secondly, the low-profile antenna is placed along the side of our passenger seat, which is safely fastened on there by the included Velcro. And lastly, the wiring from both antennas are then connected to the actual Drive 4G-X booster. The instructions recommend it being situated in an area that's going to be free from excessive heat. While heat exposure isn't necessarily a concern during the frigid temperatures of winter, we still decided to place it beneath the driver's seat – ensuring that it's safeguarded.
So, after a mere 10 minutes, the entire system is ready to go. Quite simply, we're pleased that the installation process is a straightforward one. Turning it on, the LED lights on the booster begin to come on, indicating that its special system of microprocessors and proprietary software are intelligently sensing the environment to deliver the absolute, most optimal signal performance. Using two different smartphones, an Apple iPhone 6s on Sprint and an LG V10 for T-Mobile, we notice that the two respectively gained one bar of signal strength.
Interestingly, the LG V10 that's running off of T-Mobile's network had a signal strength of -107 dBm prior to the installation. Once we got the weBoost Drive 4G-X up and running, that figure improved to -96 dBm in a matter of moments. Now, while some folks think that isn't worth bragging, just be mindful that there are indirect benefits to this – such as improved power efficiency to the phone and being less likely to drop connections. Best of all, the antenna booster supports a full range of carriers and networks, both GSM and CDMA, to ensure that any device you own will be compatible with it.
Our results have been quite favorable in testing it out over the course of a week. Being in the car, the handoff process between cell towers can sometime be iffy, but with the weBoost Drive 4G-X, there isn't as much concern while we're on the road. As for pricing, it doesn't come cheap, seeing that it's bearing a whopping $479.99 retail cost. However, weBoost offers two other alternatives that are cheaper, but they're cradle-type boosters for just a single phone – whereas this one supports multiple users and even 4G LTE data signals.
This obviously isn't a must-have thing for everyone, it just isn't. Rather, it's a specialty product for those who command uninterrupted connectivity while they're on the road.
Recommended Stories