ZTE Warp Review
18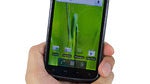 Introduction: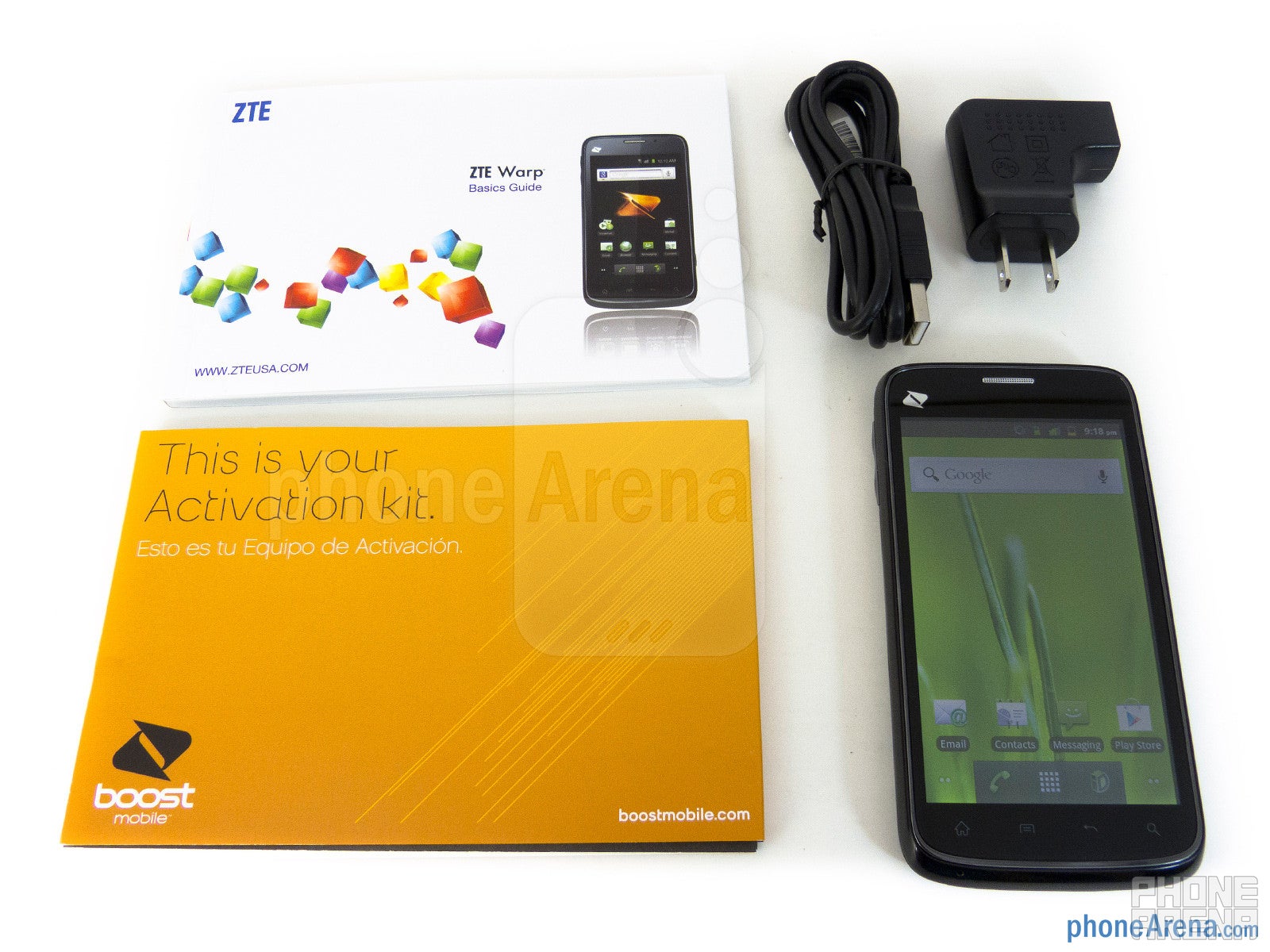 As the prepaid market continues to gain steam, more manufacturers will be flocking to them bearing some high-end, yet respectable smartphones worth drooling over. Already, ZTE has established itself in the entry-level segment of the market, but with the
ZTE Warp
for Boost Mobile, they intend on making a splash with something a bit grander to captivate those who don't want to be tied down with a contract.
Design:
Well, it's no beauty per se, but the ZTE Warp's design is credible enough to make it seem like a quality constructed device – as opposed to being a cheap thing like most of ZTE's offerings. Flaunting an all too conventional design, we take comfort in knowing that it's extremely lightweight and form fitting in the hand.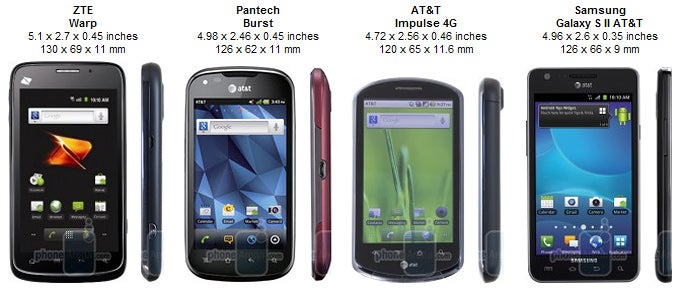 You can compare the ZTE Warp with many other phones using our
Size Visualization Tool
.
Thankfully, its shutter key, volume control, and dedicated power button are all raised to offer enough distinction for our fingers – while exhibiting clicky responses. In addition, we also find other items such as its 3.5mm headset jack, microphone, and microUSB port
around its sides
.
Flipping it over, it's donning a 5-megapixel auto-focus camera with LED flash, with the ability to shoot VGA videos. Lastly, removing the soft touch rear cover provides access to its 1,600 mAh battery and microSD card slot, which is preloaded with a 2GB card.
Display:
Once regarded as a luxury, 4.3" displays have become commonplace, and with that, we're not entirely impressed by the one employed by the ZTE Warp. Certainly, its 4.3" WVGA (480 x 800) TFT display is nice to find on a prepaid device, but it's not particularly alluring because of its low contrast, weak viewing angles, and bland colors. Worse yet, it has a distinct plastic feel, and after spending some time in our pockets, scratches appear making it no longer pristine. Well, we're accepting of its details, but it's nearly impossible to view outdoors with the sun beating down upon us – thus, washing it out entirely.
ZTE Warp 360-degrees View:
Recommended Stories