Withings Activité Review
5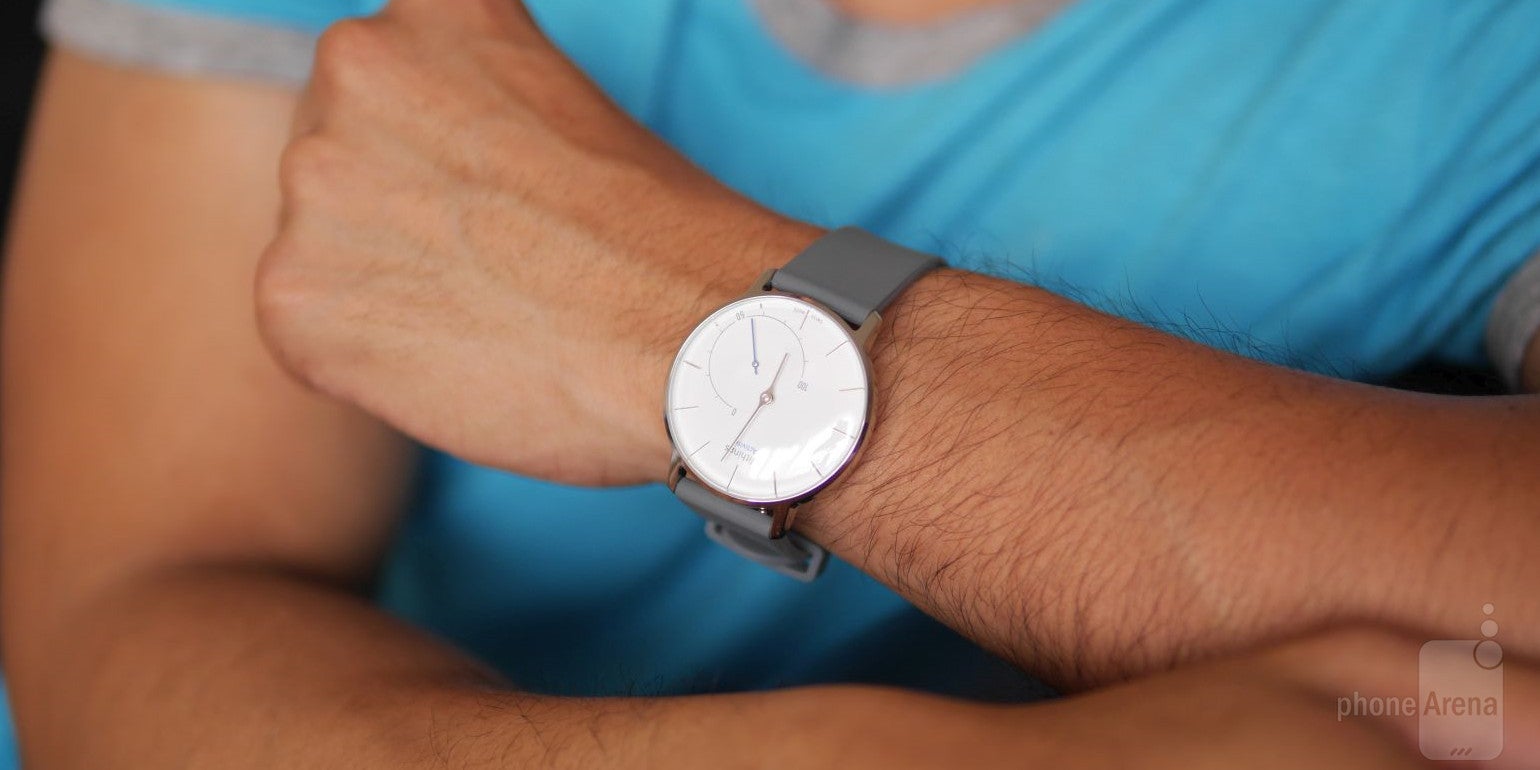 Introduction
Wearable fitness trackers, for the most part, don't differentiate too much from each other when it comes to their designs. The majority of them, in fact, favor sporty styles meant to be worn around the wrist – much like the stuff from Fitbit, Jawbone, Misfit, and the bunch from smartphone companies. It makes plenty of sense, seeing that they're meant to keep users active.
It's been a while since we've seen a new fitness tracker from Withings; almost two years now. However, with their most recent offering in the Withings Activité, it's out to separate itself in the fitness tracker category with its stylish and discrete looks – one that appears to an ordinary timepiece on the surface. Not everyone fancies the sporty look, so with that in mind, the Activité distinguishes itself from the pack.
Packaging contains:
Withings Activité
French leather strap
Silicone strap
Battery removal tool
Spare battery
Quick start guide
Design
The Swiss made design is premium, showing it's more watch than a fitness tracker.
Classic timepiece first, fitness tracker second. That's essentially the premise of the Withings Activité's design, as it looks like your classical round faced watch. Simple and elegant, it surely doesn't scream the design we'd think of seeing with a fitness tracker. That's good and bad, depending on what style you favor. And boy does it feel like a premium thing!
First, let's talk about the materials that comprise it. The 36.3mm case is made from 316L polished stainless steel alloy, closed together by sapphire glass on the front – giving the entire package that premium look and feel. The included leather strap definitely complements the elegant design, but for those who still have an itch for the sporty style, it can easily be swapped out with the included silicone strap. Adjusting it is pretty effortless, since it's the same kind of strap you'd find in an ordinary watch. For fitness junkies, they'll like the silicone one because it's more resistant to sweat.
On our wrist, its size is proportional to not make it look too overbearing – much like how the Moto 360 seems obnoxiously large on someone with a small wrist. The Swiss designed Activité is also resilient to corrosion, so it's constructed to withstand submersion under water up to 50 meters. In terms of color options, it's available in white or black, though, the latter option gives it a more modern look.
Clearly, the folks over at Withings didn't want to follow the trends with its latest fitness tracker. Can we even call it a fitness tracker, especially when it's discretely incorporated into a watch design? Maybe it should be classified as a watch first, with the fitness tracking portion being complementary. Either way, it's not your typical looking tracker – more so when it's more than a few steps ahead with its premium looks.
Display
Minimalist, it's great at time telling and that's all.
There's no fancy LCD-based display here, nor is it an OLED screen either. Rather, the Withings Activité features a mechanical timepiece display – you know, the same internals in an analog watch. Continuing with its premium nature, the hands and tick marks are aluminum, contrasting nicely against the white background. Naturally, you have the hour and minute hands, but nearby there's another hand to indicate our goal progress for the day.
As we've mentioned, it's all protected by scratch-proof Sapphire glass; also Swiss made. Sturdy for sure, it's a pleasant complement once again to the Activité's overall styling. However, as much as it's handy for telling the time, there's no backlighting or illumination – so it's almost impossible to tell time in pitch black.
The styling of the watch face, by itself, is minimalist and simple. It's tough to say whether we like it or not, but of course, much like anything visual, it's a matter of personal preference – to each their own!