T-Mobile Sidekick 4G Review
8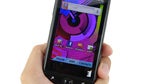 Introduction:
Believed at one point to be utterly annihilated from existence, which blackened its reputation somewhat with the mini meltdown that occurred back in late 2009, the lovable Sidekick line is alive and beating once again. Still placing its emphasis on the messaging and social networking oriented aspects, the reincarnated
T-Mobile Sidekick 4G
brings back the popular line with its new manufacturer in Samsung and involvement with the Android platform – as opposed to the forgettable Danger OS which previously powered the Sidekick. Naturally, the handset has been given a modernized makeover that should appeal to a lot of people; even if you haven't experienced one before. Moreover, its $99.99 on-contract cost from the onset is no doubt one attraction that makes it uber affordable for anyone, but can it contend with the likes of other highly prized QWERTY style Android handsets out there?
The package contains:
T-Mobile Sidekick 4G
2GB microSD card
microUSB cable
Wall Charger
microSD card adapter
Quick Start Guide
Terms & Conditions
Design:
First and foremost, the Samsung-manufactured T-Mobile Sidekick 4G embodies all of the design cues that instantly make it a recognizable Sidekick, but it doesn't quite hit the mark as being the prettiest one we've seen. Employing an entirely plastic body, it feels a little bit on the cheap side, but that's generally what you expect out of a youth inspired device like this. Furthermore, we're surprised to find this hefty sized (0.6" thick) handset packing some weight (5.7 oz) with it – especially more when it's made out of plastic. Still, the three toned handset (black, white, & pink in our case) has plenty of character to stand out while retaining a solid feel, but don't think for a second that it'll compete with the likes of the industrial designs from HTC's camp. Then again, it's targeting a whole different demographic.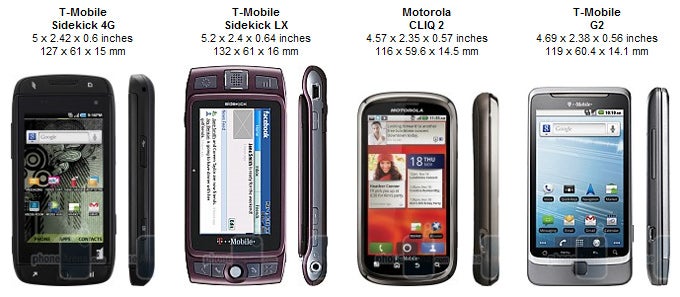 You can compare the T-Mobile Sidekick 4G with many other phones using our
Size Visualization Tool
.
Even though we're happy to see the Sidekick 4G flaunting a captivating
3.5"
WVGA (480 x 800)
LCD display
, it actually isn't the highest resolution display found with a Sidekick – that noteworthy recognition goes to the
Sidekick LX
with its 480 x 858 resolution. Nonetheless, it still produces some stellar detail that even manages to provide some distinctive outlines with the most miniscule of text on screen. Not stopping there, we're soundly impressed with its superb and robust color production – which is amazing considering it's a regular LCD display as opposed to the AMOLED-based screens that are prominent amongst Samsung's stable. And finally, the great
viewing angles
mean that there are no problems trying to get a good fix of what's on screen in the direct view of the sun.
Now if there one design flaw that we notice, it has to be none other than the placement of its
physical buttons
around its display. Obviously, it's actually normal to see soft keys of some sort grazing the corners of any Sidekick, but seeing that this is an Android powered smartphone, the placement of the home and jump keys are annoyingly out of reach. Fortunately though, they're all sufficiently sized and offer that satisfying clicky feel when press. Meanwhile, the circular optical pad is a fitting choice for this modernized Sidekick device and allows for a better placement of the cursor when typing something.
Adding to its venerable usability, we find a 0.3-megapixel
front facing camera
above its display that can be used for video chat with the handset's featured Qik app. And even though we miss the illuminating trackball found with previous models, which is mainly used for notifications, the tiny LED notification light on the Sidekick 4G is a decent replacement.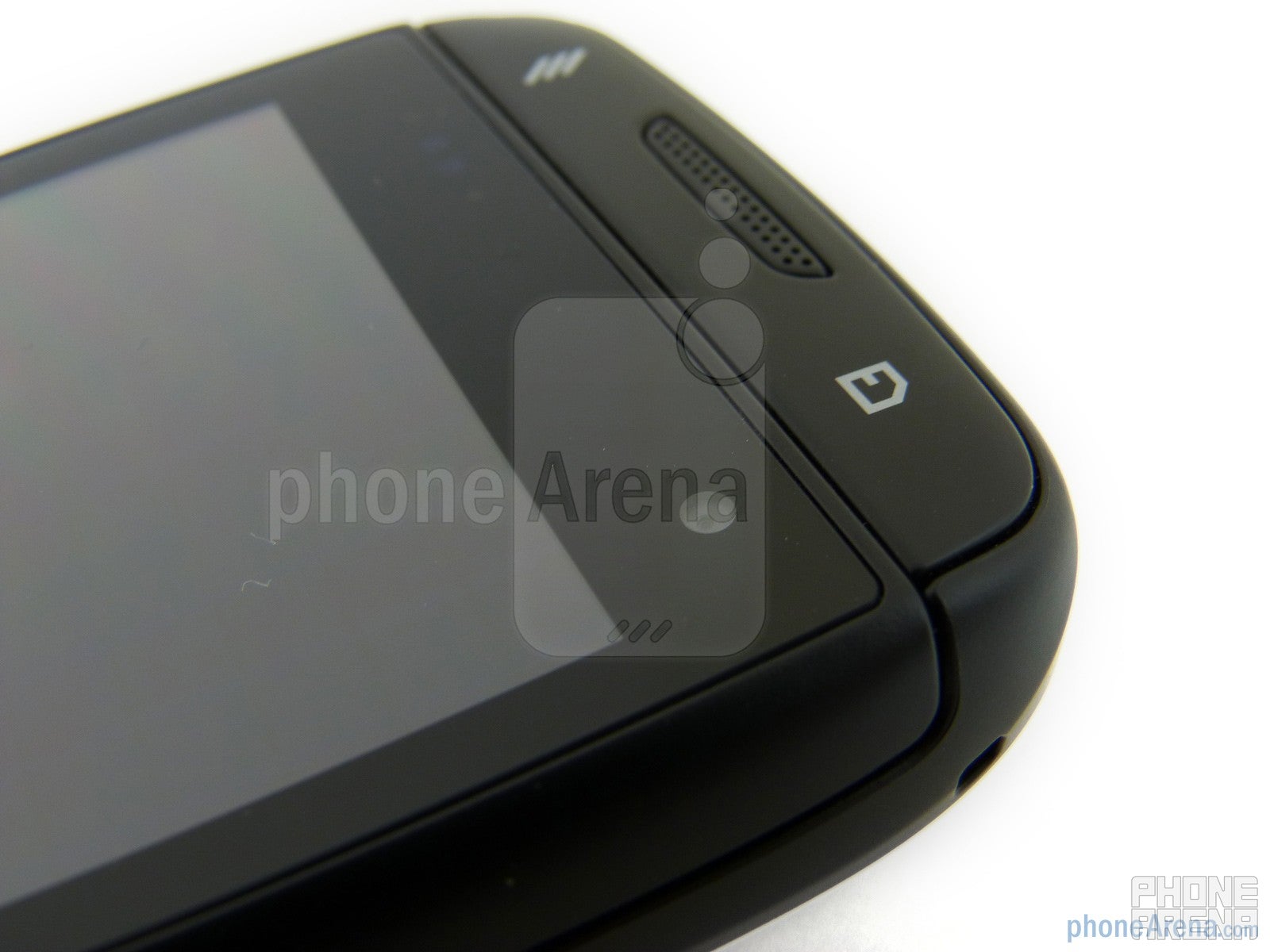 Front facing camera
Sadly, gone is the beloved swivel mechanism that's been a staple with most Sidekicks in the past, but rather, Samsung has opted to differentiate its model with a
"pop-tilt" hinge
mechanism. Getting the keyboard exposed is a little bit unusual since it requires you to push up and down on the lower portion of the display while holding it in landscape. From there, it snaps solidly into place and feels sturdier than the Z-hinge found with the
T-Mobile G2
.
Without question, the
5-row keyboard
layout of the Sidekick 4G is resoundingly one of the more favorable ones out there on Tmo's lineup. Granted that the rubbery and raised buttons are somewhat tiny in size, we adore how there is plenty of spacing between them to perfectly allow accurate presses without hassles. And of course, dedicated buttons like the "@" and Google Voice Search are highly appreciated, but the dedicated row of buttons for numbers are especially valuable. All in all, we're quite fond of the keyboard and it seemingly follows in line to what's expected out of a Sidekick.
T-Mobile Sidekick 4G 360-degrees View: Recommended Stories