Spigen Tough Armor Case for Samsung Galaxy Note 4 Review
9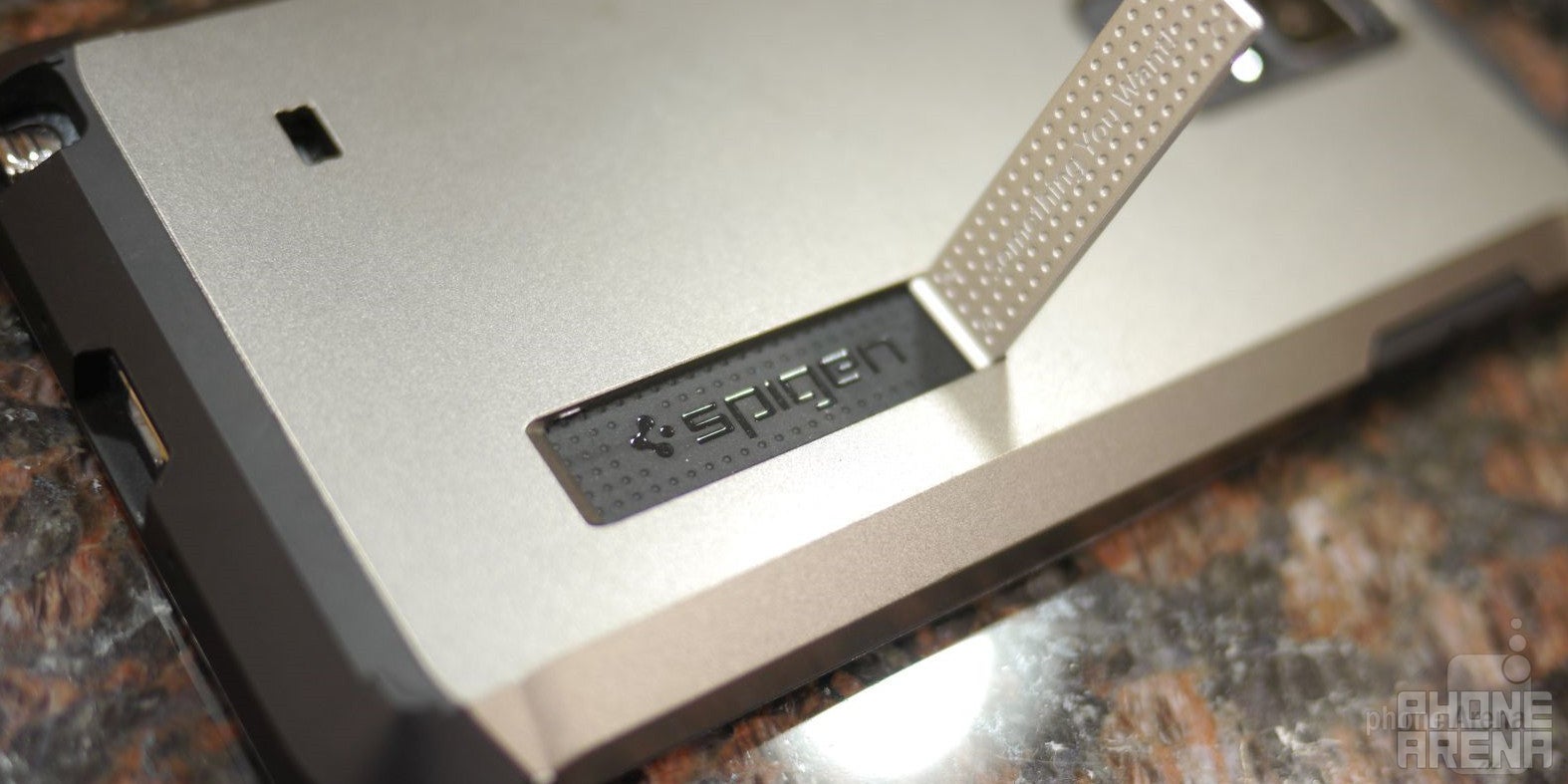 Some might feel that the Samsung Galaxy Note 4's immense size makes it fragile, which we can agree to an extent – mainly due to its thin and light construction. Well, the Spigen Touch Armor Case aims to securely protect the beloved smartphone from all sorts of bumps and bruises. From the minor falls, to the more teeth grinding moments, this case is sure to keep your mind at ease if something terrible does indeed occurs.
Visually, it employs the distinct design language we've seen in the series – where it relies on a two-piece construction for its solid protection. It undoubtedly makes the phone thicker, but not to the same degree as some of Otterbox's tank-like cases. Comprised out of an inner matte TPU material that absorbs shocks, and a matter polycarbonate back plate for added protection, the Note 4 is secured in place and is adequately protected around its sides and back – albeit, the front is left exposed.
Luckily, the case is raised around the edges to make the phone recessed, so that the screen doesn't come into contact with surfaces as it's laid down. We've dropped the phone on several occasions during our testing, and from the looks of it, the screen has never been scratched from being dropped. In fact, the case absorbs a lot of the shock – simply bouncing as soon as it impacts a surface.
Cutouts are found throughout the case to offer us access to all of its ports and buttons; including the S Pen stylus. However, we're not fans of the buttons that go over the power button and volume controls, seeing that they're flush and don't offer enough distinction for us to feel them out. Yeah, there's a pull out kickstand in the rear to provide us with that hands-free experience, but it's rather flimsy in construction.
Available in four different colors, the red one arguably exudes the most stylish quality out of the bunch – just because the rest are typical paint jobs we find everywhere. Looking at its $34.99 cost, there's no denying that it's a pricey thing for your general protective case. However, some will appreciate its form-fitting nature, since it's not as obese some others.
Recommended Stories