Spigen Google Nexus 5 Slim Armor Case Review
11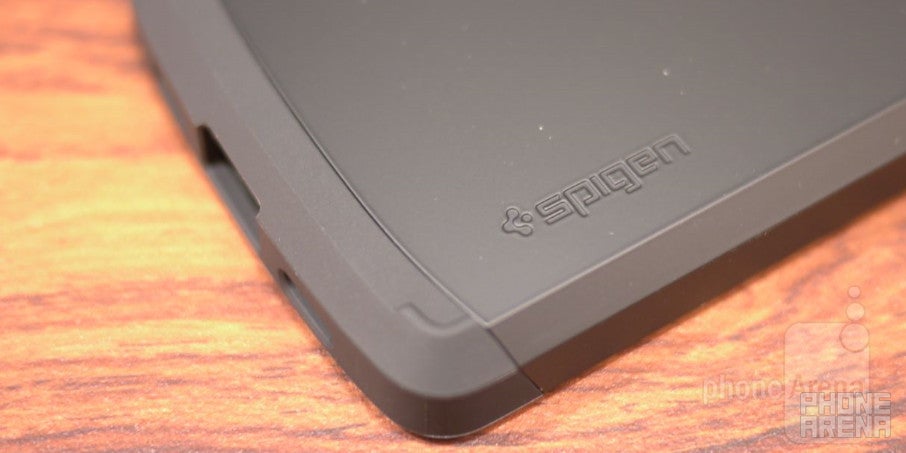 Is the
Google Nexus 5
your current daily driver? As if spending very little for the phone itself isn't enough to satisfy your frugal personality, we bet you're also thinking about the same thing for an accompanying case that would complement the budget conscious smartphone. Always one to come to mind, case manufacturer Spigen has an option for you in the form of its Slim Armor case
Following in tradition, the Spigen Google Nexus 5 Slim Armor case is a sturdy protective case that features a double layered design. Form fitting without adding a considerable amount of bulk, there's a TPU inner case that absorbs shocks in the event it's dropped, and a polycarbonate midsection piece that further strengthens the integrity of the entire frame of the case. Thankfully, Spigen offers the case in four distinct colors that seem to be oh-so popular these days – smooth black, infinity white, champagne gold, and bright red.
Putting on the case is pretty simple, since the TPU inner case easily wraps around to give it a snug fit. Afterwards, the only thing left to do is snap on the polycarbonate midsection piece. All of the handset's and ports are easily accessed with the Slim Armor case on, even the 3.5mm headset jack because the opening is wide enough to accommodate those fatter jacks. Holding it is still pleasant enough on our hands, though, its angled edges have a sharp feel to the touch.
Rather than picking up the official Bumper Case for the phone, which sells for $35.00, Spigen's Slim Armor case for the Nexus 5 plays to its strength by sporting a lower $25.00 cost. The $10 in savings you get is something we certainly think you'll be happy about. If you're looking for a decent protective case that has a stylish element to it, while also being affordable, then this is an option that you'll want to keep in contention.
Recommended Stories