Sony Xperia E5 Review
36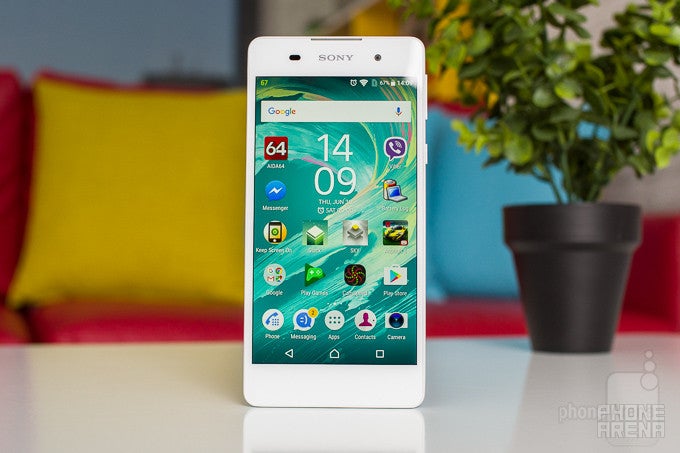 Introduction
Perhaps the bravest of them all, the Sony Xperia E series has a challenging task set upon it: to convince buyers within the ruthlessly competitive low-end market to pick it over increasingly strong alternatives. This has been a tough ask for a long while, specifically given the rather uncompetitive pricing that Sony management has traditionally agreed upon.
But the
Xperia E5
seems stronger than ever, with significantly better hardware compared to its predecessor in essentially every area: design, display, power-crunching, and even imaging. On paper, it's a worthy successor, but sold for the equivalent of about $210 (€199) in Europe, is that enough to make it a success?
We take a look.
Design
Attractive, sturdy design that is sure to tempt buyers on a budget.
If there's one thing the Xperia E5 has going for it, it's design. Unlike previous E-line devices—which looked decidedly low end—one would have a hard time calling this anything but reasonably attractive. More so at this price point, and especially compared to the rather mundane-looking competitors.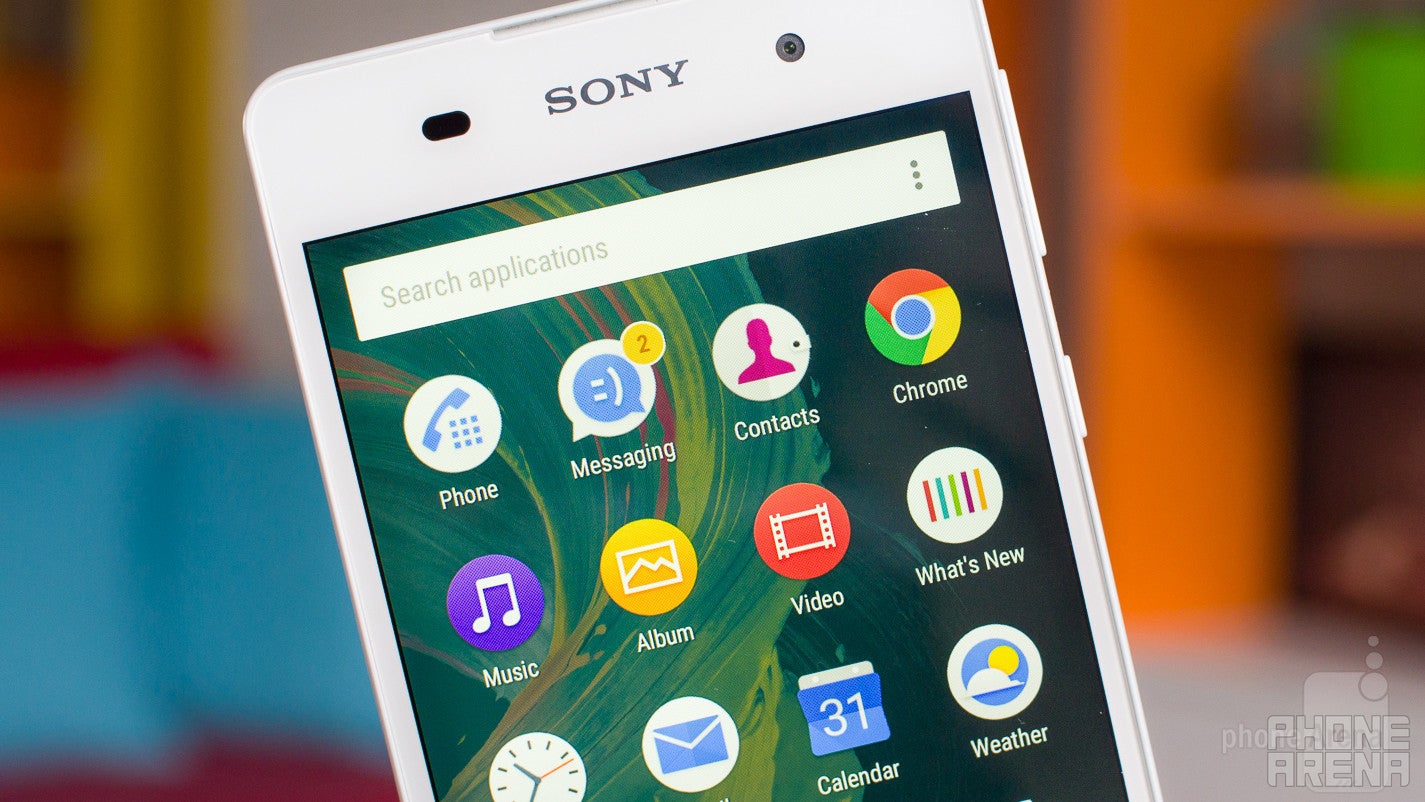 In typical Sony style, the E5's form factor is that of a pleasantly rounded rectangle with evenly sized top and bottom bezel—a welcome change from previous Sony designs. There are no seemingly precious materials adorning the phone, which is entirely made out of polycarbonate, but it honestly feels solid and well-constructed. The back plate has a matte finish, which despite everything, actually makes this a far more ergonomically sound phone than the likes of even the
Xperia Z5
.
Sony aficionados, however, will be quick to notice the missing—and kind of signature—dedicated physical shutter key. While we're fine with this particular omission, we felt the volume rocker, located on the upper side of the frame, is a bit too far for comfortable use, even with larger-than-average hands. That said, the power key is well in reach, and both buttons offer a satisfying click when pressed. .
Display
Surprisingly good!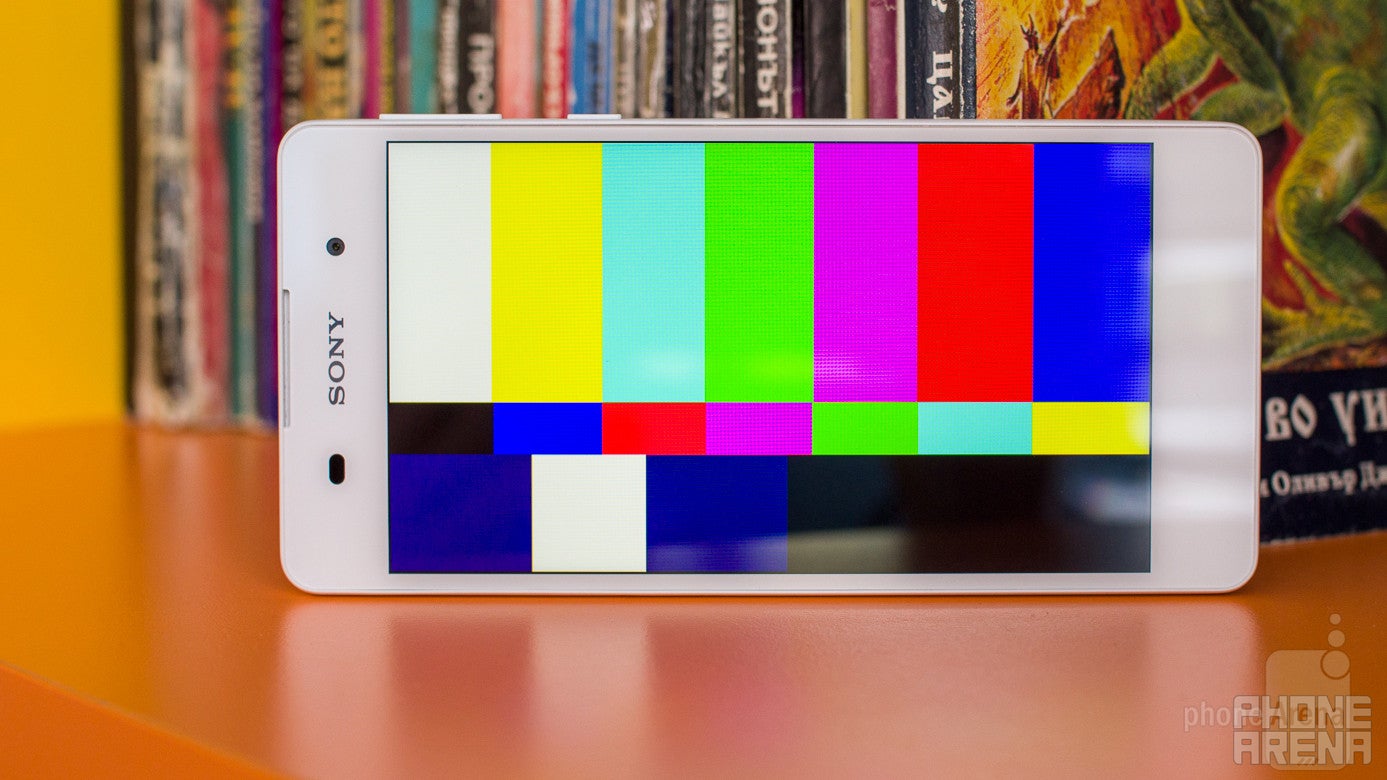 At a time when we're still witnesses of poorly calibrated panels even at the higher end, the Xperia E5 is a welcome change—especially at the lower end. Upgrading upon the resolution of its predecessor, the E5 features a 5-inch, 720 x 1280 pixel display of the LCD type, ensuring an adequate viewing experience—though some graininess is definitely noticeable.
In terms of screen properties, as mentioned earlier, the E5 doesn't disappoint and brings peak brightness of over 500 nits, so you won't have to strain your eyes too much under direct sunlight. At 4 nits, minimum brightness is also sufficiently low for the night owls among us to enjoy the E5 before bed when the lights are out.
Finally, color accuracy is pretty decent for a device of this caliber. We've got an excellent color temperature, decently accurate gamma across the brightness spectrum, and relatively lifelike colors for the most part.
Display measurements and quality
Recommended Stories