Snapchat Spectacles Review
14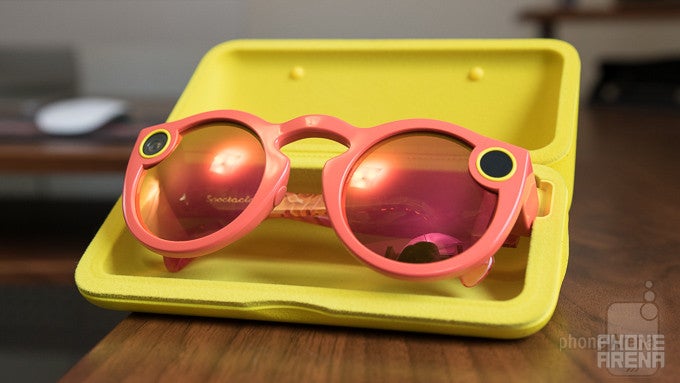 Introduction
Since the glory days of MySpace and the Facebook, sharing things that are happening throughout the day is something that's become more and more popular. Twitter's simplicity is a favorite for people that prefer traditional text-based updates, livestreaming features have become a norm on most major social networks, and Snapchat has evolved from a tool for sending naughty snapshots to a thriving platform of media consumption and interaction among followers.
Both Instagram and Facebook have tried copying Snapchat's award-winning formula of disappearing photo and video posts, and while I've tried to give these clones a fair shot, there's something that keeps bringing me back to that white ghost icon with the yellow background on my iPhone.
There have been various grounds in the past for my continued use of Snapchat, but now I have a new reason to remain active on the platform as opposed to doing so with its competitors.
That reason is Spectacles.
There's a good chance you've heard of Spectacles at least once by now. The funky sunglasses with a built-in camera and direct connection to Snapchat have gained a surprising amount of attention since their announcement last September, and even though I definitely didn't need them, I purchased a pair as soon as they were made available for purchase on the official Spectacles website last month.
Here are my thoughts after rocking Snap Inc.'s first piece of hardware for a little over a week.
In the box (well, tube in this case)
Spectacles
Charging case
Magnetic charge gable
Ghost-shaped cleaning cloth
Quick start guide
Legal information paperwork
Design and Build Quality
An acquired taste that you'll want to coddle as much as possible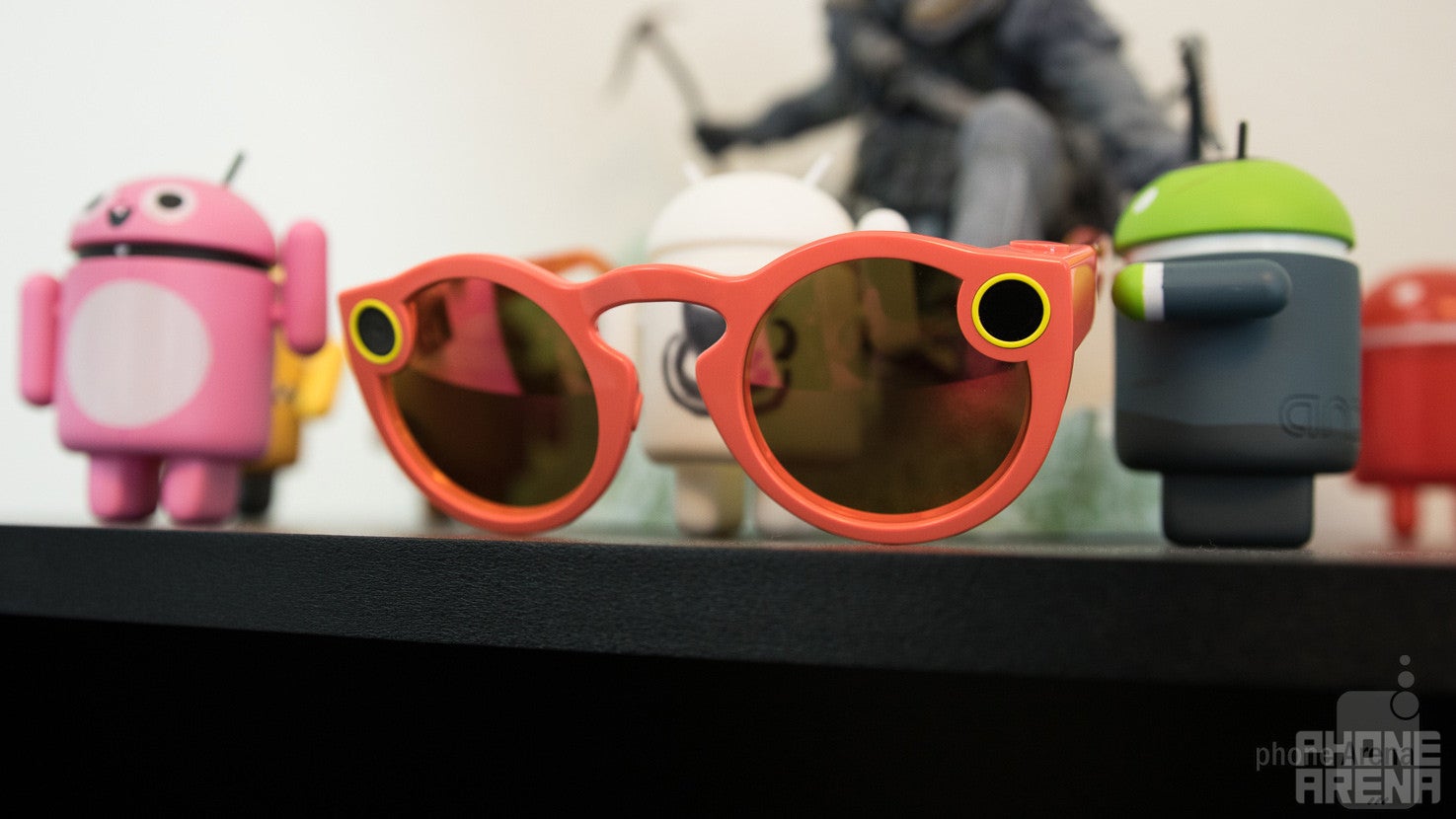 Spectacles are available in three main colors — Coral, Black, and Teal — and I decided to go with the reddish-orange Coral option. I personally love the bright, attention-grabbing color, but if you want to look a bit more subdued, the Black variant does a fairly good job at remaining somewhat inconspicuous.
I say "somewhat" because no matter which color you decide to get, both the left and right side of the frames are flanked by two yellow circles. When wearing the Spectacles, the right side houses the camera and the left holds the circular LED ring. This is what makes any pair of Spectacles noticeable when compared to a set of traditional sunglasses, and it's something that does make you the center of attention when wearing them out in public.
With that being the case, at least you'll be comfortable while answering people's endless questions about why your sunglasses look so odd. I found Spectacles to be surprisingly nice to wear, and while the fit was a little tight at first, everything loosened up a bit after the first couple of days.
I currently don't have any issues with Spectacles falling off my face, but if you purchase a pair and find that they aren't fitting quite as nicely as they once did, they can easily be tightened as you would any normal pair of glasses.
As partial as I am to the look and feel of Spectacles, I'll be the first to acknowledge the fact that these do not feel like something that should cost $130.
Spectacles have a nice amount of weight to make them feel substantial without being too bulky, but you'll need to coddle and baby these things if you want them to last a while without looking like they've been through Hell and back. The plastic bends quite easily if you apply even the smallest amount of pressure to it, and the frames can be easily scratched if you toss your Spectacles in a bag with your car keys or any other sharp objects.
I've tried to be as careful as humanly possible with my pair, but even so I still have a couple faint scratches on the frames and the plastic cover over the LED ring. The high price you pay for Spectacles goes towards the tech that's packed inside of them, and not the actual build quality. As such, be sure to set your expectations accordingly.
Recommended Stories