Sharp FX Review
6

Introduction: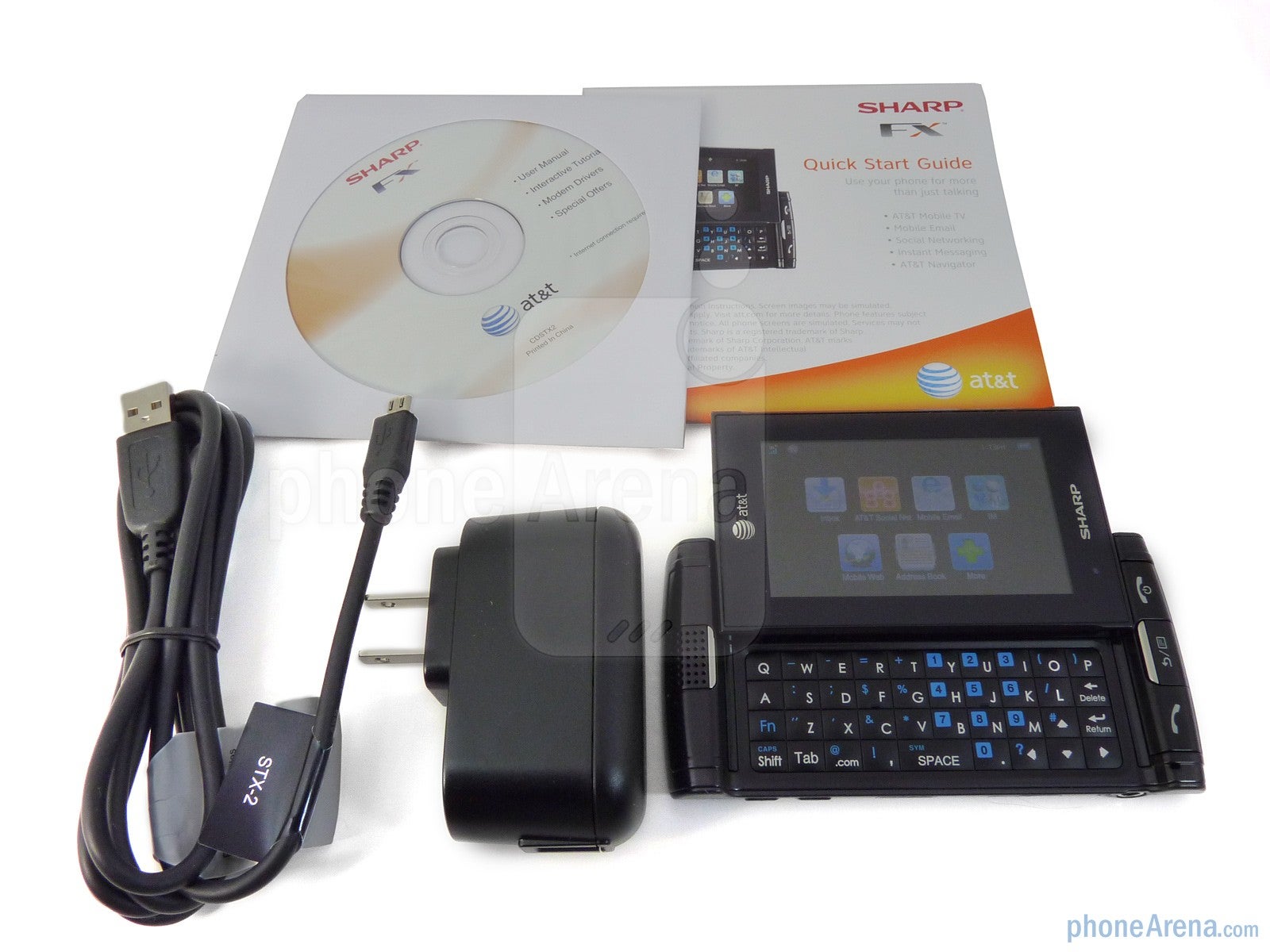 During the glory days before today's modern smartphones dominated the airwaves with their youth oriented attractions, the Sidekick line of devices managed to enthrall the hip and young crowd with its meticulous attention on social features. Unfortunately, the Sidekick was axed out of nowhere and was thought to be done for good – especially when smartphones began to be appealing to the younger generation. However, the Sidekick's soul continues to live on in the
Sharp FX
for AT&T – another QWERTY device manufactured by the same company that built the Sidekick. Being in the mid-range market, the handset employs a touchscreen with a full QWERTY – but does it have enough appeal to bring back classic Sidekick users?
The package contains:
Sharp FX
microUSB Cable
Wall Charger
Quick Start Guide
CD with Owner's Manual
Design:
Needless to say, you can absolutely feel that plenty of design styles employed on the
Motorola Sidekick Slide
were utilized on the Sharp FX. In more recent memory, the handset follows in line to what we saw with the
AT&T Quickfire
last year – and in some way feels like an upgraded version of that. Initially from a far distance, it might have a boxy nature to it, but there are some angular hard lines which add some character to the handset, radiating a hint of industrial design. Constructed entirely out of black plastic, there is a subtle soft feeling to its coating which makes it less prone to scratching. Surprisingly we didn't find it to be too bulky since it's only 0.60" and weighing in at 5.0 oz, but we weren't too thrilled about its construction since there is a slight wiggle to the touchscreen when it's closed.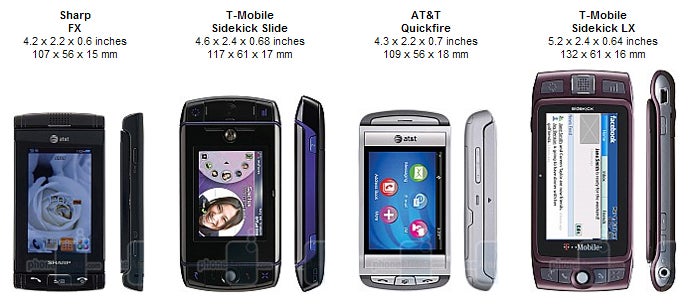 You can compare the Sharp FX with many other phones using our
Size Visualization Tool
.
Sporting a
3" WQVGA
(240 x 400)
capacitive touchscreen
with support for 262k colors, the overall size feels quaint when compared to the overall dimensions of the handset – its size could have been expanded since there is plenty of unused space surrounding it. Unfortunately, we experienced some recognition woes with it since it was unable to accurately register our touch and gestures. At the same time, colors looked washed out and text lacked fine detail to make it distinguishable from a far distance. Finally, we weren't too thrilled with its viewing angle which quickly made it unviewable when using it outdoors in the gaze of the bright sun.
Right underneath the touchscreen are three distinct and sizable
buttons
(send, back/clear, end) that are flush to the surface, but still provided for a reasonable amount of feedback when pressed. On the the opposite end of the touchscreen, you'll find the speaker grill that's accented with a chrome siding, which looks similar to what's found on the T-Mobile Sidekick LX. Toward the left side, you're presented with the 3.5mm headset jack, microUSB port, and distinct volume rocker, while the lock/unlock button, camera shutter key, and lanyard spot all reside on the right edge. The 2-megapixel camera is found on the rear along with the speakerphone, while removing the back cover will grant you access to the SIM card slot, 1240 mAh battery, and microSD card slot.
Exposing the
QWERTY
can be accomplished by simply sliding the touchscreen until it snaps automatically into place, however, the same wiggle can be found when it's opened – so it makes us question its longevity. We're happy to see a 4-row keyboard which utilizes square shaped buttons that are next to one another and have a slight bubble to them. It inevitably offers a good springy feel when pressed. In addition, we like how the edge of the phone provides for a natural grip when using the QWERTY – thus making the typing experience a comfortable one. Overall, we found it extremely easy to use, sizable, and responsive to make it perfect for youthful individuals.
Sharp FX 360 Degrees View: