Samsung Katalyst Review
3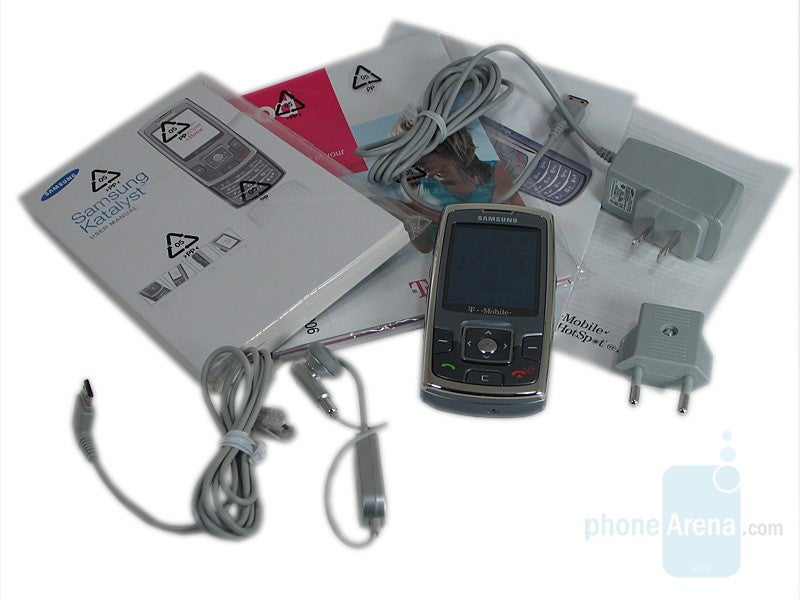 Introduction:
While T-Mobile is finally executing their 3G rollout, for those who wanted to stick with them and get high speed, the only real way was to get their Hotspot @Home service. There are only four handsets available for the service and the one we'll be looking at is the Samsung Katalyst. Looking over the specs, there's really nothing that makes it special so can this simple handset really be worth it? Let's find out.
Design:
The Katalyst is made up of gray and chrome plastic that feels somewhat cheap but at least it's supportive enough to prevent the handset from slipping out of your hands. As with sliders, the front is dominated by a TFT display that does a good job of showing true colors and detail. We did have trouble making out was on shown in bright environments even with the brightness turned all of the way up. Just below it will be the navigation and calling keys arranged in which are large enough to be easily used. Along the left are the volume rocker and the headphone/charger slot while the right holds the camera shortcut. On the back is the 1.3MP camera right next to speakerphone. There are two oddities in the layout the first of which being that they mirror is on the back of the upper portion of the slider. Our worry was that it would be too high to be useful but it actually captured the field very well. The second is that the microSD card slot is located inconveniently underneath the battery. That's right; no quick hot swapping your cards here, the Katalyst will have to be shutoff each time.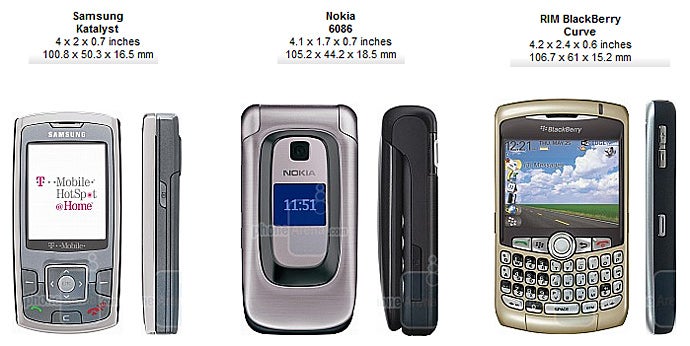 You can compare the Samsung Katalyst to many other phones, using PhoneArena's
Visual Size Compare tool
.
Moving on, once the slider is open, which is very easy to open thanks to the spring mechanism, it will reveal a keypad where the keys are laid out in four rows with spaces separating the rows but not the keys. It's very comfortable to use, nonetheless, even though you may have to take a quick glance down every now and then to make sure that the right button is being pressed.