Samsung Galaxy S6 official protective cover review
4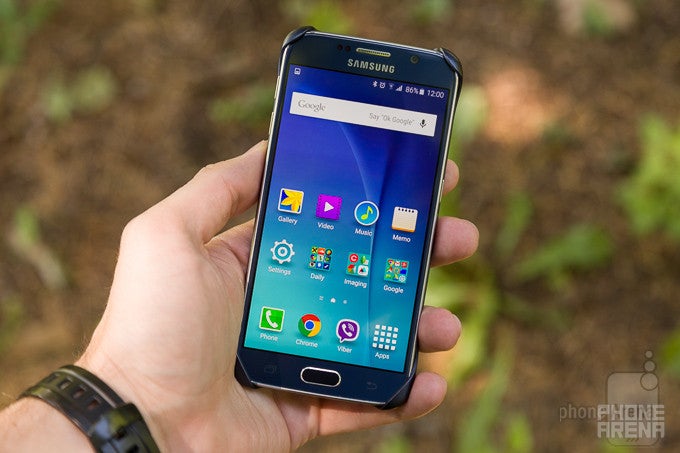 The official
Samsung Galaxy S6
protective cover is a stylish and minimalist way to protect your phone from bumps and scratches, as the case wraps around the phone at the four edges and fully protects its back and four edges.
The rest of the phone remains exposed, but it's worth also mentioning how the four little protective edges go above the display of the S6, protecting it from falling flat on its face, minimizing the chance for shattering your display.
If you carry the phone in your pocket and happen to have keys there, however, the front and sides of the phone remain exposed and could end up getting scratched, so in terms of protection, the S6 official cover still requires you to take care of the phone to keep it in pristine condition.
In terms of size, when you slip the phone inside the cover, it measures 2.91" (73.8) x 5.74" (14.58) x 0.45" (11.45 mm), compare this against 5.65 x 2.78 x 0.27 inches (143.4 x 70.5 x 6.8 mm) for the bare phone. It's a very light-weight solution as well, measuring just 0.95oz (26.9 g). The cover comes in a choice of five colors: black, gold, blue, mint, and coral.
In terms of material used inside, we have a very nice added padding for the phone back on the inside, while outside the soft, leather-like material adds a nice texture to the cover.
The $35 price is definitely on the steep side, but it buys you peace of mind that you are getting a case from the manufacturer. Plus, it's one stylish case. While the level of protection is fairly basic, it does a decent job protecting the phone from scratches, and gets our recommendation.
You can buy various cases for the Samsung Galaxy S6 and Galaxy S6 edge from Mobilefun.com here.
Recommended Stories