Samsung B2700 Review
2

Introduction:
You feel like going sightseeing in the weekend? Are you keen on exploring strange, unknown places, including dark and wet caves, mysterious rain forests and lost ruins? Well, if you're that kind of explorer then the Samsung B2700 is just what you need – a shock, dust and water resistant phone, capable enough in order to keep your journey as "connected" as possible.
Design:
The device itself feels really rugged and solid when you hold it in hand. It's also thoroughly rubber-coated, so accidental dropping should no longer be a problem. The body is relatively heavy and introduces some interesting shapes on the sides, giving it a kind of a military look. The phone isn't exactly unnoticeable when you put it in your pocket, but with the size isn't too bad all things considered.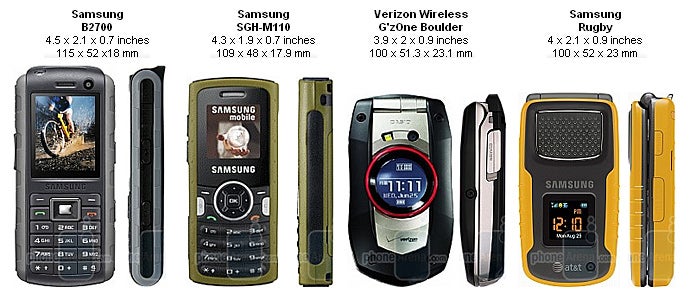 You can compare the Samsung B2700 with many other phones using our
Size Visualization Tool
.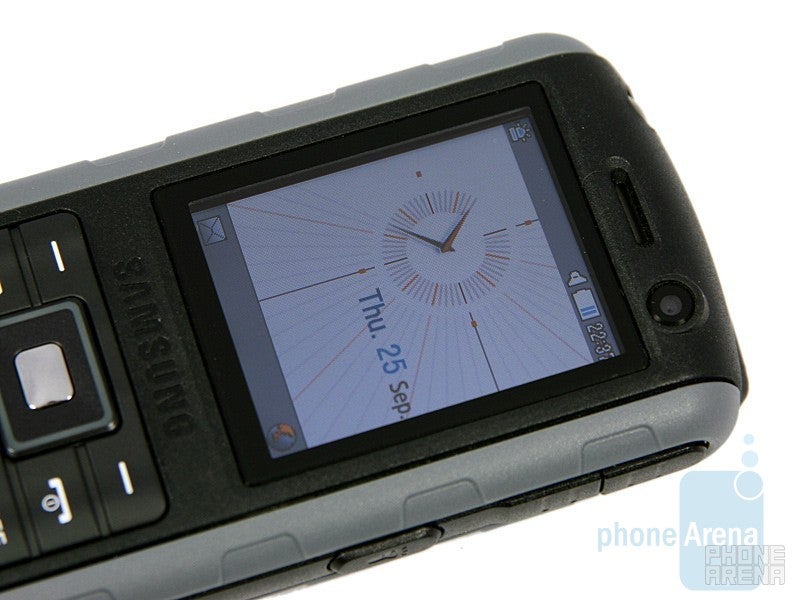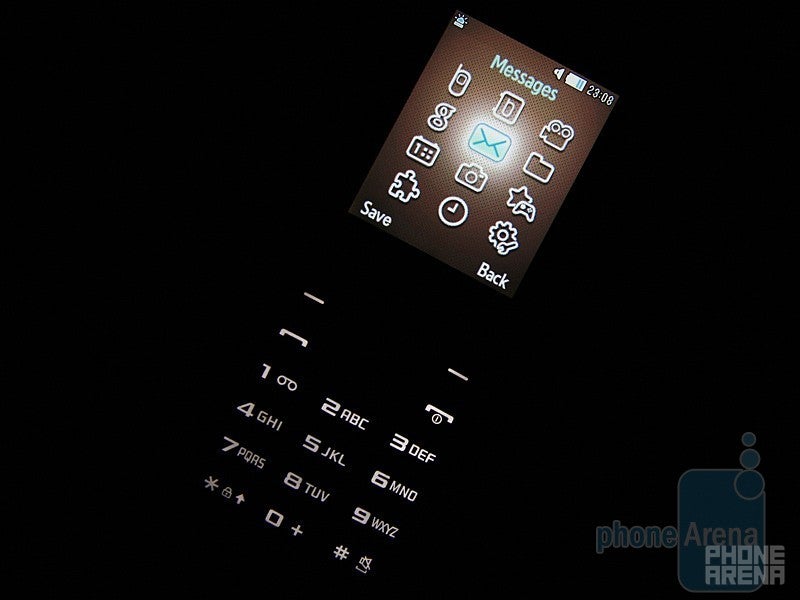 The TFT display offers
262k colors
and the image is bright and clear, although it sports a relatively low resolution of
176x220
pixels. A good thing is that it remains readable and usable even when exposed to the hot desert sun. The screen size is pretty modest, measuring
1.9
inches
.
On the upper end of the
front
you'll find the additional camera for video conversations, and below it, a pretty standard candybar sight reveals: two soft-keys, the send and end ones, the 5-way D-pad and the numeric keypad. You may find the rubber-coated keys a bit hard to press, but this contributes to the overall "toughness" of the device. The
right side
however, isn't that standard as it houses the camera shutter and… the flashlight button. That's right, the manufacturer has thought of the ones that are still afraid of the dark, and as a result, the B2700 comes with a built-in
flashlight
. A clever twist is that you can turn it on without having to unlock the keypad first. The volume rocker and the charger/headphones port are on the
opposite side
, and the only thing you'll find on the top is the flashlight bulb.
The
2-megapixel camera
is on the back, and you also have a microSD card slot, but in order to get to it, you'll have to remove the battery lid, plus the battery itself, which means that you won't be able to quickly switch memory cards.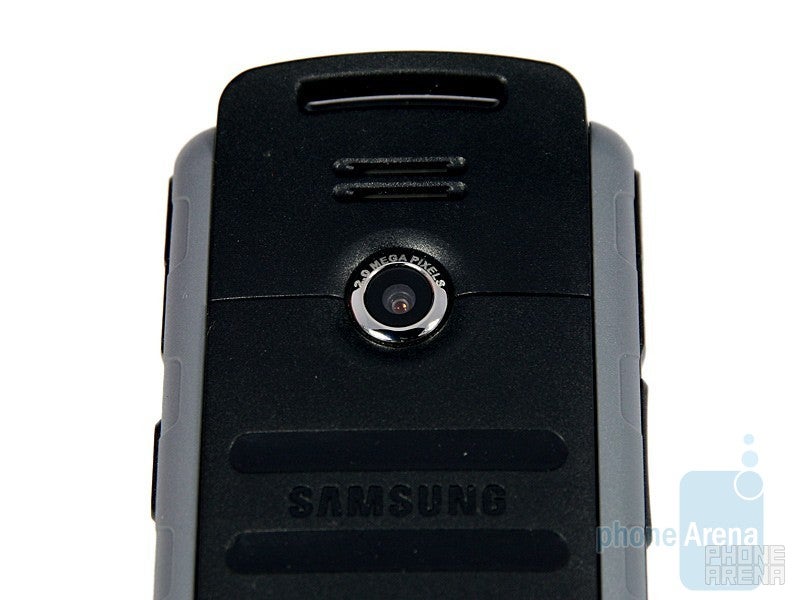 Back side
Recommended Stories