Pantech Element Review
9
Introduction:
After spending some quality time refining its line of Android smartphones, with the
Pantech Burst
impressing us of late with its balanced appeal and low-cost price point, Pantech is finally getting its toes wet and going after the tablet market. So far, the AT&T customers have been treated to the premium offerings available with the
HTC Jetstream
and
Samsung Galaxy Tab 8.9
, both of which offer 4G LTE speeds, but the
Pantech Element
aims to naturally entice people with its lower price point – while still retaining similar specs to its rivals. Moreover, it's able to better differentiate itself thanks to its waterproof aspect, which should no doubt catch anyone's attention, but it's blatantly obvious that it'll require more to stand equally with its peers.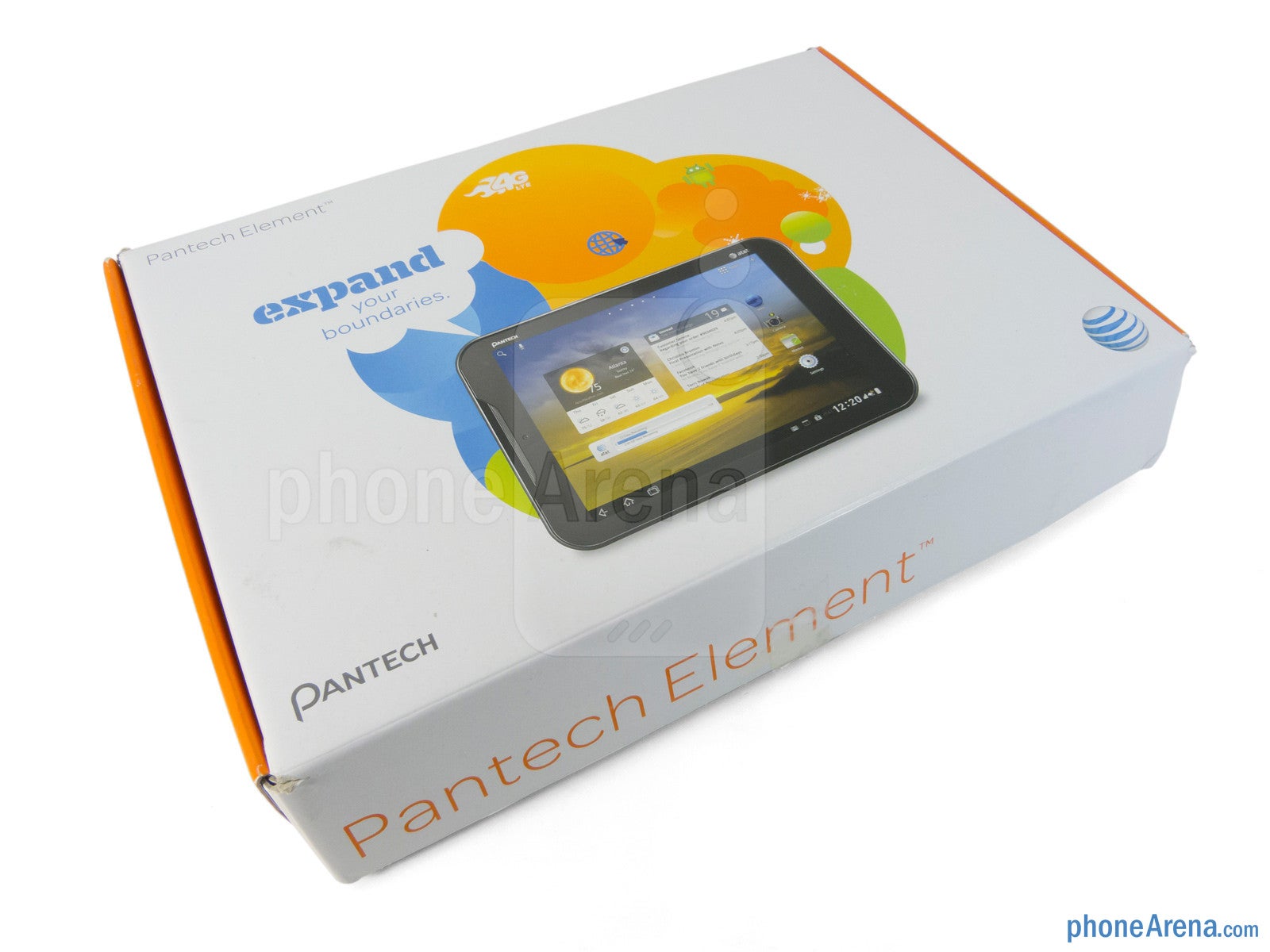 The package contains:
microUSB cable
Wall Charger
Quick Start Guide
Safety and Warranty Guide
Design:
Right off the bat, we're reminded of the
Pantech Pocket
from not too long ago because the Element flaunts the same
4:3 aspect ratio
– thus, looking very squarish by nature. Although we have some difficulty holding it in one hand because of its wide form and slick feel, we're content by its solid construction thanks to its sturdy plastic body. Honestly, its conventional design eerily makes it look like an over-sized smartphone, since its speaker and front-facing camera are positioned exactly where we normally find them on a phone. Differentiating itself from most tablets though, the Element is
IP57 certified
, which means that it can survive being submerged under water for up to 1 meter for 30 minutes. However, unlike some of the rugged smartphones out there, the Element can still incur damages from drops – so technically, it isn't a ruggedized device.

Since the Element is waterproof to an extent, all of its
ports
are well protected by plastic covers that require firm closures to ensure maximum protection – these include its microHDMI port, microUSB port, microSIM card slot, microSD slot, and 3.5mm headset jack. Meanwhile, its dedicated power button and volume control are extremely tactile and distinct to the touch.
In the
rear
, its 5-megapixel auto-focus camera with LED flash is tucked away towards one corner, while the patterned design of the rear shimmers at certain angles – albeit, it's a finger print magnet like no other!
Display:
Initially, we didn't take much notice to its 8" LCD display, but after manually cranking up its brightness, we have to say that we're impressed. Sure, we're not thrilled to find it boasting a measly low resolution of 1024 x 768, which is pales in comparison to some of its rival, but honestly, it's sufficient enough to allow our eyes to distinguish fine text from a good distance away. Furthermore, its high brightness output, neutral color reproduction, and wide viewing angles allow us to visibly make out anything on-screen without much trouble. Humbly speaking, the Pantech Element's display is very likeable in many aspects.
Recommended Stories