Olloclip Macro 3-in-1 Lens for Apple iPhone 6/6 Plus Review
1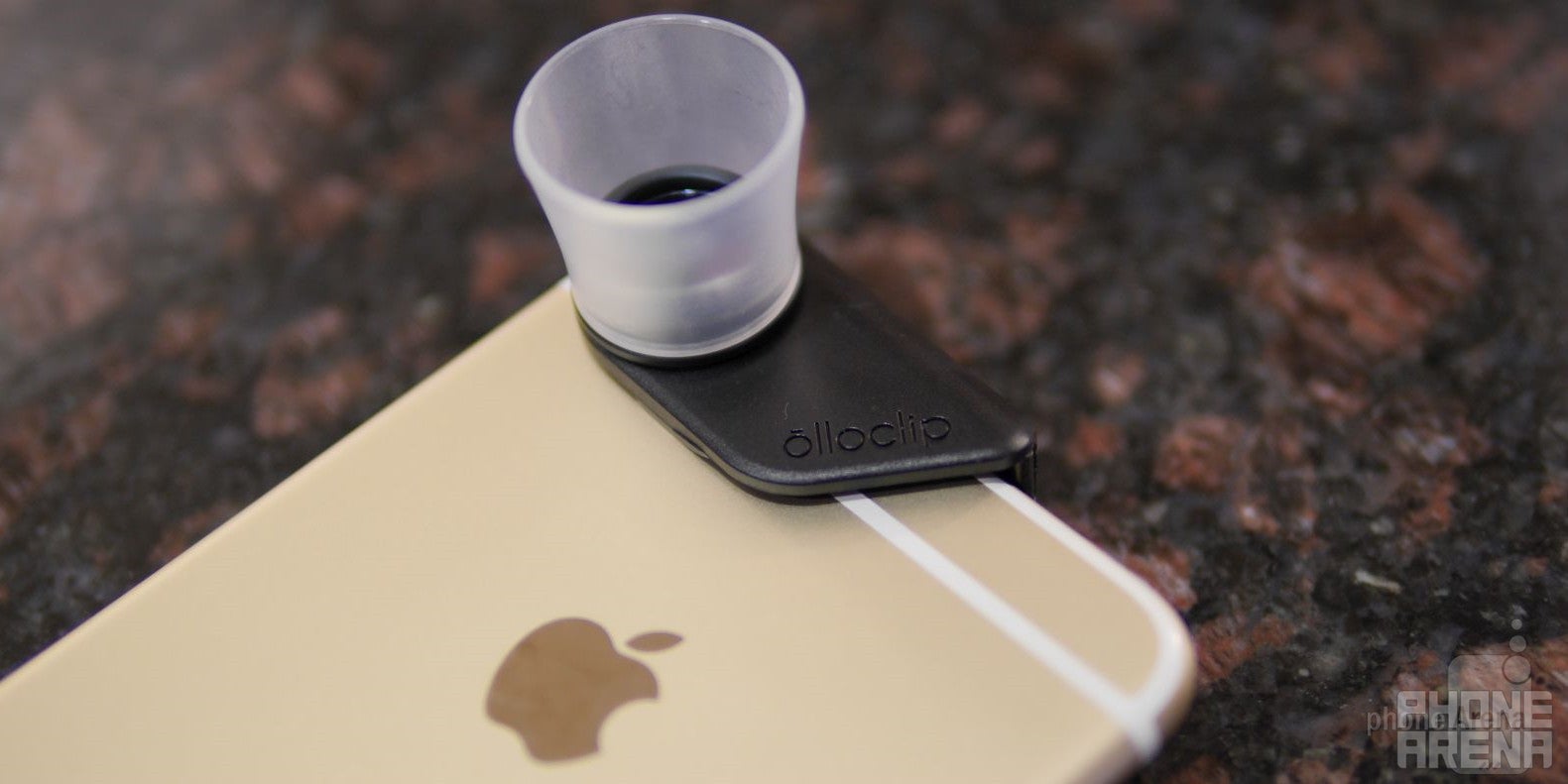 We're quite familiar with Olloclip's line of attachable lenses, since we've reviewed its
photo lens kit for the iPhone 5/5s last fall
. That one in particular featured 4 attachable lenses, which include a wide-angle, fisheye, 10x macro, and 15x macro lenses. With the iPhone 6, and obviously made to work with the iPhone 6 Plus as well, we're getting the chance to check and try out its brand new Macro 3-in-1 lens. Unlike the aforementioned one, this specific lens kit is primarily meant to get up close and personal with your shots – so it consists of 7x, 14x, and 21x lens.
One of our main problems with these kinds of attachable lenses is that they're not really convenient to carry along. With this iteration, however, Olloclip makes it easy to keep track and organize its various lenses. In keeping true to its good name, all three lenses are attached to this pendant – so there's no worry about losing or misplacing them. Better yet, it's attachable to something like your key chain or lanyard.
At the core of it all, this 3-in-1 lens kit is made for specifically shooting macro shots. Needless to say, you can get close, closer, and extremely closer with each respective lens. Thankfully, all of them are able to deliver some amazing macro shots that we wouldn't otherwise be able to achieve with just the iPhone 6/6 Plus' camera.
With macro shots, though, there comes the problem of gathering light, seeing that the closer we get, ambient lighting becomes less. There's a solution for it, fortunately enough, as it comes included with these InstaFocus hoods, which of course, collect and diffuse light to help facilitate focusing better. The results are undeniably incredible, allowing is to capture details that we have a tough time trying to even distinguish with our own eyes. Seriously, we can get very close to various things – almost as if we're transported into a totally new world.
For those of you wondering, the Olloclip Macro 3-in-1 Lens for the iPhone 6/6 Plus will cost you $69.99. In the past, we've seen other similar lens kits sell for well over $100, even
as much as $200 in some cases
. However, you really have to bear in mind that these are macro lenses – so their usage is strictly limited to close-ups and nothing more than that.
Recommended Stories