Nokia 808 PureView vs Samsung Galaxy S III
87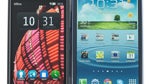 Introduction:
The
Nokia 808 PureView
has the smartphone camera we've all been waiting for, and the
Samsung Galaxy S III
is probably the most hyped and popular Android phone this year.
If you are considering those two for one reason or another, we are pitting both devices against each other to see what's what and help you choose.
Can the blazing fast Samsung Galaxy S III with its thin, light design and beautiful 4.8" HD display drop out of anyone's wish list for the chubby kid Nokia 808 PureView with a beautiful 41MP soul? Read on our quick comparison to find out...
Design:
The Samsung Galaxy S III is undoubtedly a leap forward in chassis design, considering the internals it sports and the huge display it is accommodating. The compact body that is less than 9mm thin makes the Nokia 808 PureView look like, well, we'll say it again, Quasimodo in comparison. Not only does it have a large hump on top of the 14mm thick body, but the bar underneath the screen where the navigational keys are, and the coarse plastic of the body make it look like any of the army of Symbian handsets of years past.
It does feel more solid than the Galaxy S III, though, which is very light, and is easier to operate with one hand thanks to the smaller display. Yet Samsung's phone also has a microSD slot, removable battery and HDMI-out capabilities, so the 808 PureView can't even muster an advantage in expandability, so the design part clearly goes to the Galaxy S III.
Display: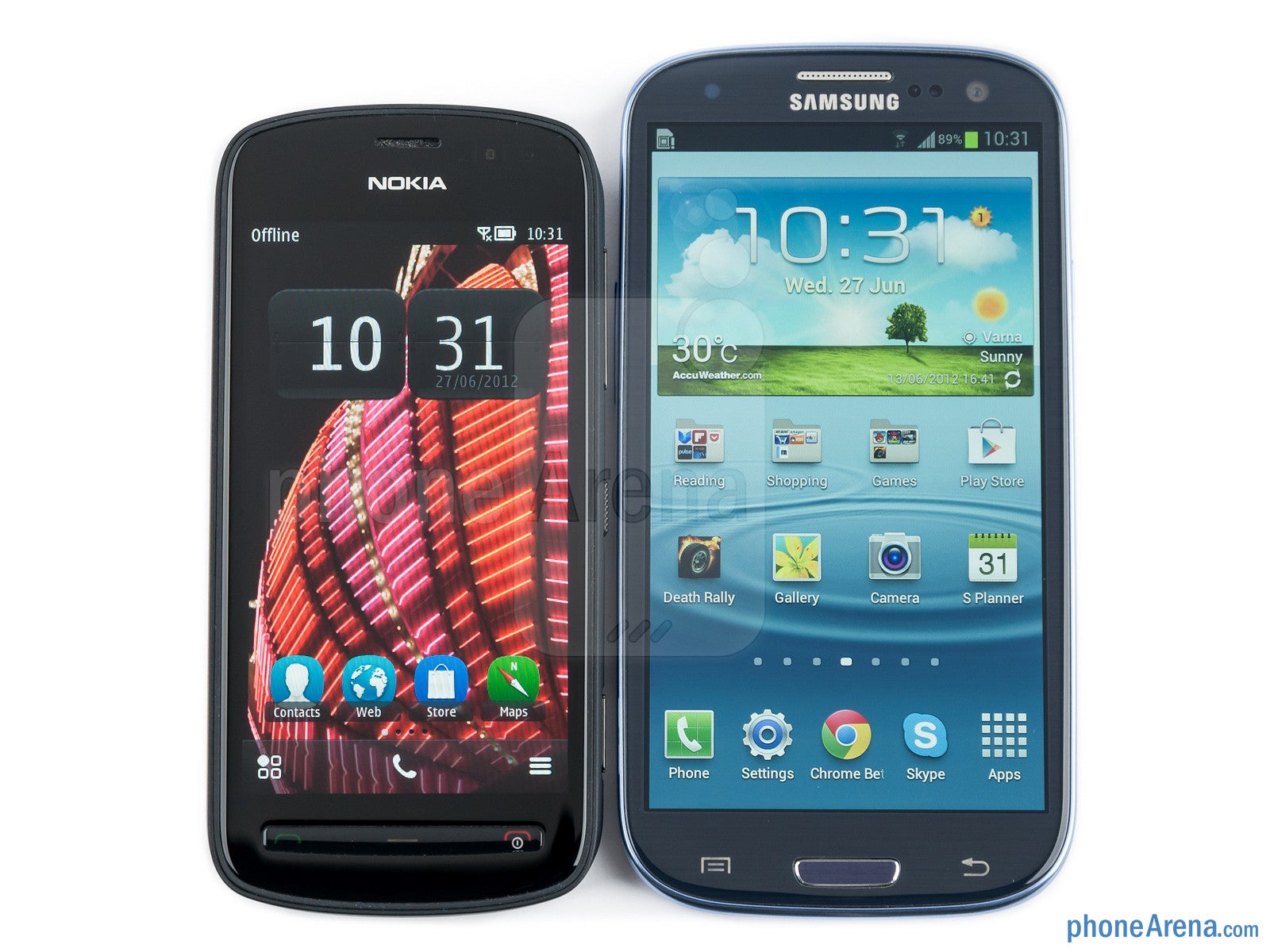 The only slight advantage the
Nokia 808 PureView 4" AMOLED screen
has before the 4
.8" Super AMOLED of the Galaxy S III
is that it appears brighter thanks to the ClearBlack anireflective layer Nokia has put on top. In everything else, like colors and especially resolution, the 4.8-incher beats the 808 PureView screen by a huge margin.
The 360x640 resolution typical for Nokia Belle handsets makes for a lousy pixel density on this size, whereas the 720x1280 pixels on the Galaxy S III make for crisp and distinct imagery, regardless of the PenTile pixel matrix used compared to the regular RGB on the 808 PureView. Viewing angles are comparable on both handsets, as in very good, but the color gamut appears way more tame on the Galaxy S III, when placed next to the 808 PureView, where the reds can easily turn eye-piercing at full brightness.
Nokia 808 PureView 360-Degrees View:
Samsung Galaxy S III 360-Degrees View: