Motorola Edge (2022) review: a minor update
5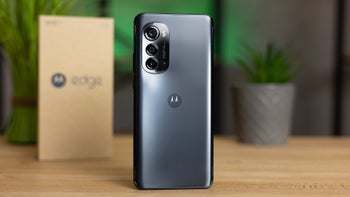 Motorola Edge (2022) Intro
It looks like Motorola is releasing a new device almost every day now. But that's not entirely true. The well-known brand releases different devices for different markets, and now we have the latest addition to Motorola's North American smartphone lineup.
The Motorola Edge (2022) is supposed to be the cheaper, smaller version of the Edge Plus (2022). And at first glance, this device looks to be exactly that. It still has an amazing display, an even bigger battery, and a 50MP main camera, just like its more expensive sibling.
However, for Motorola to be able to offer this phone at $599, sacrifices had to be made. This phone does not have a flagship-grade processor, nor does it have such a camera system or design. Still, spec-wise the Edge (2022) is more than adequate for its price point. The question is whether there's a big difference in real-life performance between it and the Plus model.
The Edge (2022) replaces the Edge (2021). The improvements over its predecessor are definitely noticeable. Now you have an OLED screen instead of an LCD one, a supposedly better processor, a refreshed design, and a smaller footprint.
In the price range of this new Motorola, you can find pretty impressive affordable phones, like Samsung's Galaxy A53, the iPhone 13 mini, and the iPhone 12. Let's find out if this Motorola has what it takes to rival these in the US market.
Motorola Edge (2022) Unboxing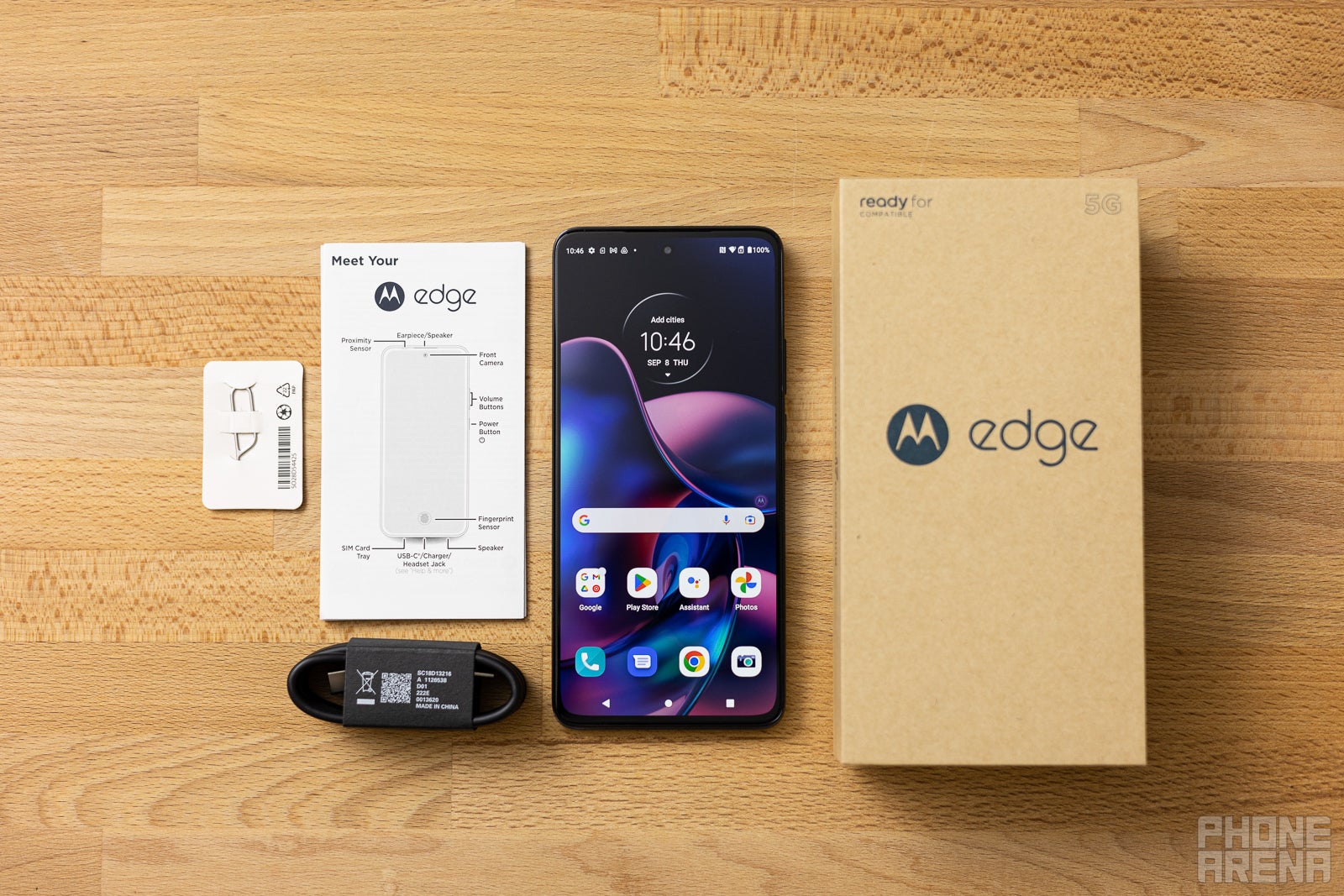 (Image Credit - PhoneArena) Very eco-friendly packaging for the Edge (2022)
This phone is Motorola's first to have 100% plastic-free packaging, and it shows. The box feels very light and eco-friendly. The packaging contains only a USB-C to USB-C cable and a SIM ejection tool.
Previously, most
Motorola
phones came with chargers in the box. But now that Motorola wants to reach net-zero production emissions in the coming years, a move like this was probably necessary.
Motorola Edge (2022) Design
Nothing interesting to see here
The design of the new Edge closely resembles the rest of Motorola's 2022 lineup. The back of the phone has a soft matte finish, and the camera module is glossy and not very protruding. Unfortunately, you are stuck with only one color option called Mineral Gray.
All three of the buttons of this phone are located on its right side. The buttons of the Edge (2022) are very clicky, located in the right spot, and offer good feedback. Speaking of sides, these are plastic but feel quality-made. The phone isn't very slippery, which is good for people who dislike cases.
On the front of the Edge (2022), you will find a flat display with tiny bezels and a punch-hole camera located in the middle. This phone has an in-display fingerprint scanner that is speedy and accurate.
In terms of size, this phone measures 160.86 x 74.24 x 8.24mm and weighs 170g. This makes it a bit lighter than its biggest rival, the Galaxy A53 while being relatively the same size. Compared to the iPhone 12 and 13 mini this phone feels a tiny bit heavier and thicker, but you should keep in mind the Edge (2022) features a much bigger display and battery than these two.
Motorola Edge (2022) Display
The vividness of it all
Maybe one of the most important upgrades of this phone is its display. Unlike its predecessor, The Edge (2022) now features an OLED screen. This display has a 144Hz refresh rate and an FHD+ resolution, which is more than enough for its 6.6-inch size. It also gets very bright, hitting 1,000 nits, which is more than almost any other phone in this price segment.
The screen of this phone is bright, colorful, and very responsive. The high refresh rate is noticeable, especially if you compare it to any similarly priced iPhone. The Edge (2022) lets you adjust the colors of the display from the settings. Always-on display functionality is also active by default.
Here are some measurements we made of the screen and how it stacks up against others.
Motorola Edge (2022) Camera
Mediocre once again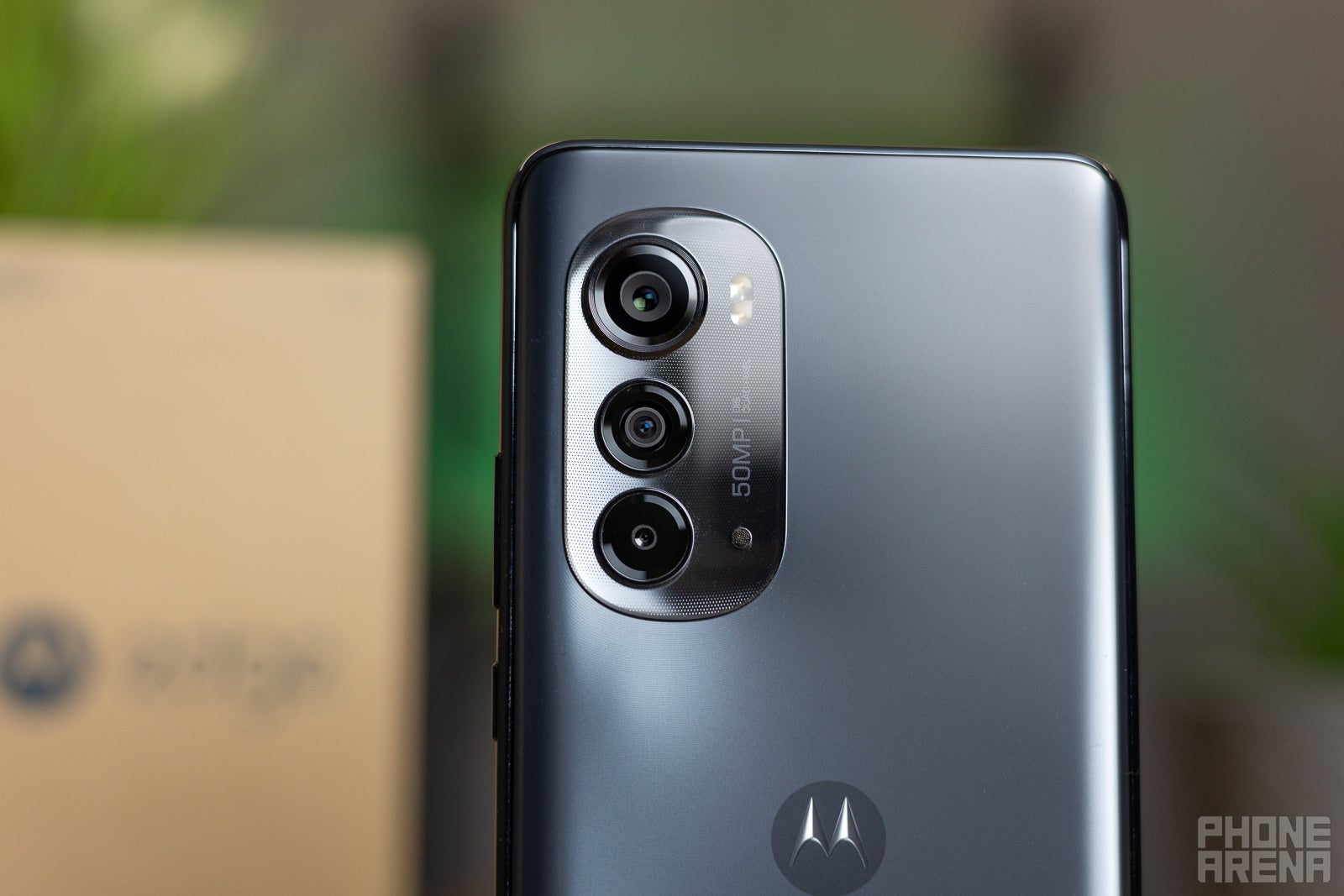 (Image credit - PhoneArena) What can the triple camera system of the Edge (2022) do?
In the past, Motorola has struggled in the camera department a lot. This year's Edge Plus had a good, but unimpressive camera system too. What this means is that we can't expect more from the Edge (2022). Still, this is a much cheaper phone, so there's more that can be forgiven.
The Motorola Edge (2022) features a triple camera system. The main sensor is a 50MP one with an f/1.8 aperture and OIS (optical image stabilization). In daylight, this sensor is capable of producing some nice-looking photos. The colors are accurate, and the detail is good. This sensor does a fine job of focusing fast.
The ultra-wide camera on this phone is a 13MP sensor with an f/2.2 aperture and a 120-degree field of view. Simply put, don't expect too much from this camera. Daytime photos look fine, but the detail is nowhere to be found, and the colors are less vibrant than they should be. Also, sometimes the exposure of the ultra-wide shots is a bit on the dark side.
Macro shots are made using the ultra-wide camera as well. These aren't very impressive either, as they too suffer from lack of detail. One will also find that the Macro shooting mode's focus is often hit-and-miss.
There's a third 2MP depth sensor on the Motorola Edge (2022). This sensor should help with Portrait photography. The phone itself does a good job of blurring out the background on such occasions, but that could be attributed mostly to software, rather than this 2MP sensor.
When it comes to night shots, the struggle for the Edge (2022) is real. The main sensor produces okay results, and Night Vision is on by default. Without Night Vision, photos look very dark, and with it, they look weird and unbalanced. For example, there are always areas in the photos that look out of focus or artificially blurred out. Colors also aren't accurate, as most of the time there's some kind of dark purple tint where it should be black instead.
The ultra-wide camera of the Motorola Edge (2022) is simply unusable during the night. Photos look atrocious, almost like they were captured by a phone camera from another decade. Night Vision once again adds a purple tint to the photos, but this time there's no detail to be left out of focus. That's because the whole picture looks out of focus, and no matter how many times I tried, I ended up with the same results.
At least the selfie shooter on this phone isn't as bad as its ultra-wide sensor. The Edge (2022) features a 32MP front camera with an f/2.5 aperture. This camera is capable of producing some nice results during the day. However, during the night, it struggles as well. Night Vision once again kicks in automatically, but photos look grainy and way oversharpened, almost like they've been through some sort of bad filter.
As far as video is concerned, the Edge (2022) is capable of shooting in 4K 30fps and 1080p with 60fps or 30fps. Unfortunately, 4K footage isn't great. During the day, there is plenty of detail, but you end up with a video that looks a bit choppy and unstable. Both 1080p shooting settings do a fine job during the day. The noise cancellation abilities of this phone when recording a video seem surprisingly weak. When I recorded my samples it wasn't nearly as windy as the audio makes it to be. Also, you might notice that when I speak it is hard to make out some of the words I say. Yikes.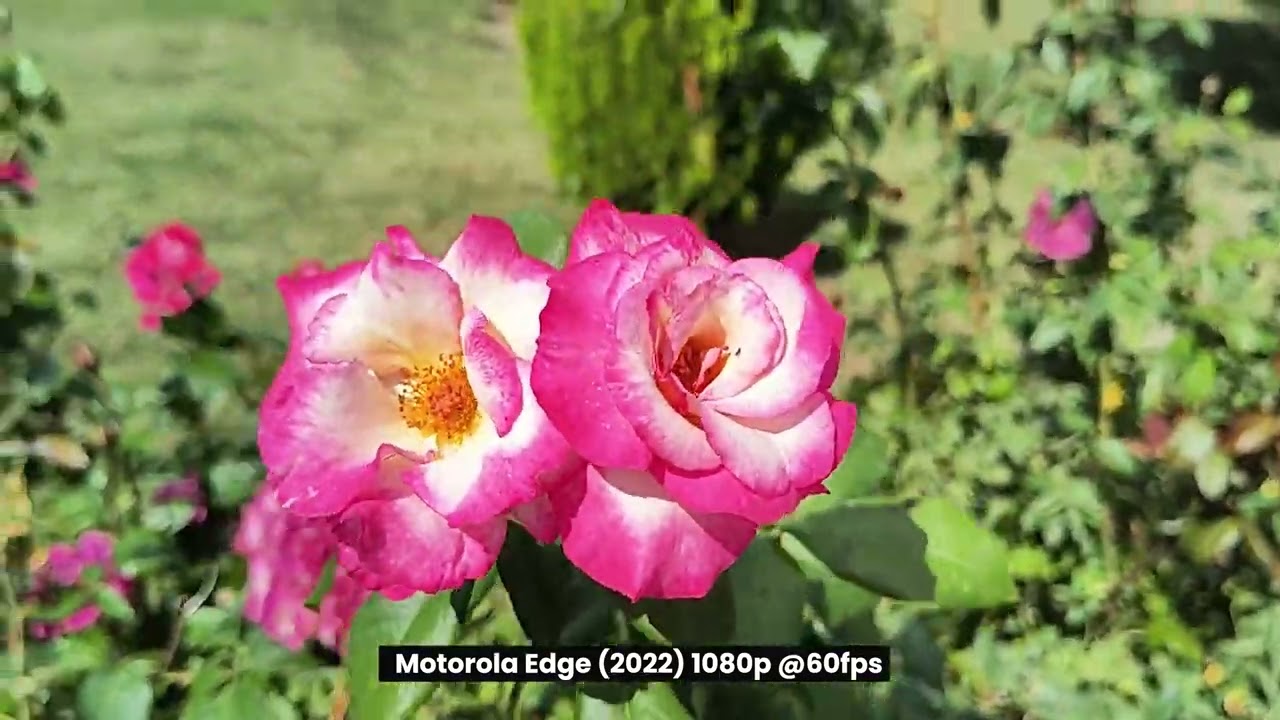 The 4K struggles of the Edge (2022) continue during the night. The video looks even more choppy, especially when moving around. You can't make out any details as the phone struggles to focus a lot. The best setting for night video recording is the 1080p 30fps one. It catches enough detail and has good stabilization and smooth transitions from one scene to the next.
Motorola Edge (2022) Performance & Benchmarks
Snappy enough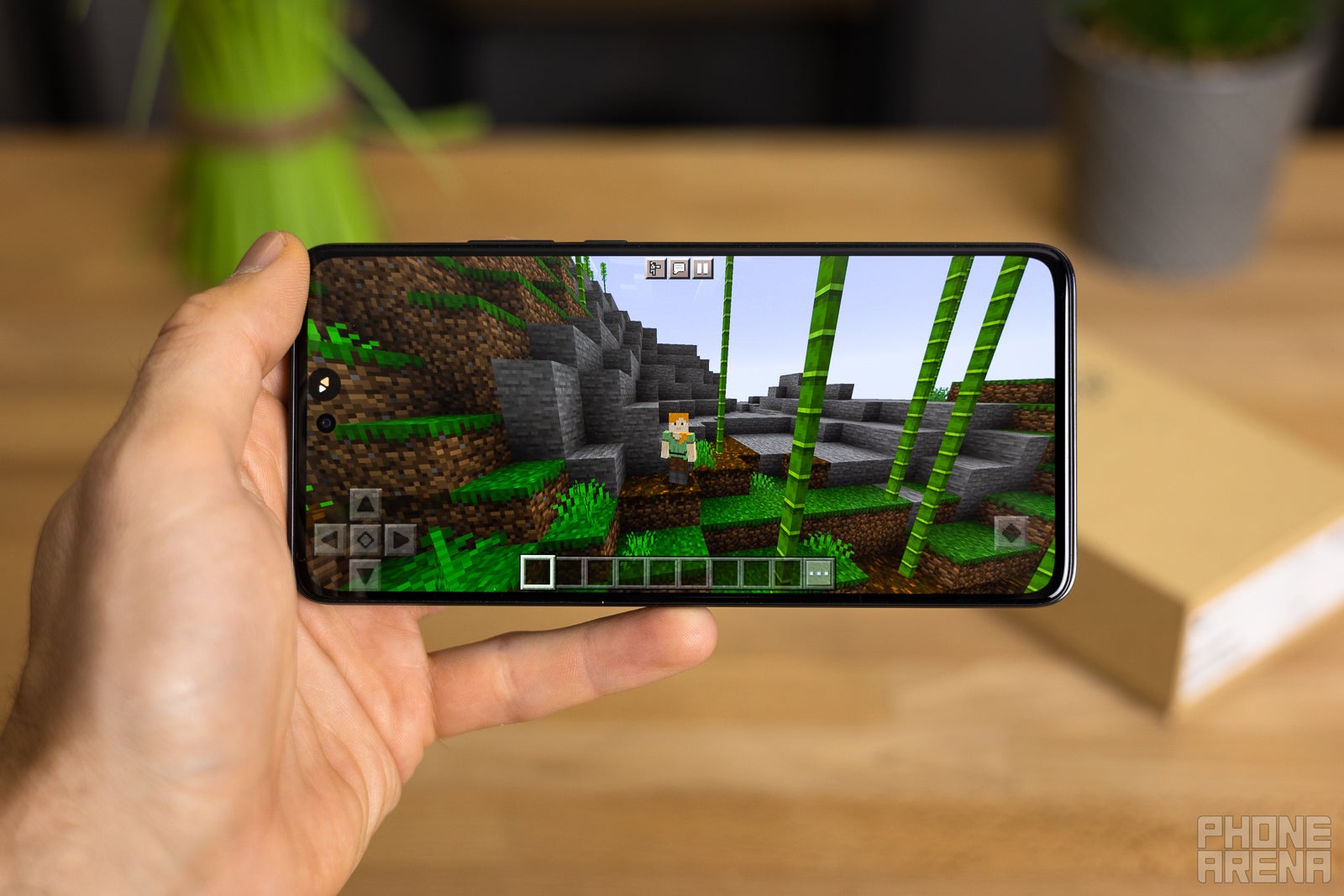 (Image credit - PhoneArena) The Edge (2022) doesn't heat up easily
When it comes to performance, the new Edge (2022) can count on a MediaTek Dimensity 1050 chip that delivers good results. This phone feels very smooth, and loading times are fast, definitely faster than the ones of the Exynos-powered Galaxy A53. Gaming is also adequate.
This phone has 8GB of RAM and 256GB of storage. That should be plenty for any user. Ram management is great, and the phone doesn't heat up easily, even with heavy tasks. There isn't a microSD card slot, but at least you get a whole lot of free internal storage.
Here are some benchmarks that will give you a better idea of how the Edge (2022) performs compared to other relevant devices.
Performance Benchmarks:
Motorola Edge (2022) Android version
The Edge (2022) comes with Android 12 out of the box. However, an update to Android 13 is expected soon, and the phone is said to receive Android 14 as well when the time comes. This is a welcome change, as some of this phone's predecessors only received one major OS update.
Of course, this Motorola comes with the brand's well-known software tweaks and features on an otherwise very close-to-stock Android user interface. These are features like the double chop to turn the flashlight on and Motorola's ReadyFor platform.
As you might already know, ReadyFor is a platform that lets you connect your phone to a monitor or a TV for a desktop-like experience. The phone's screen is used as both a touchpad and a keyboard, but you can also connect an external wireless mouse and keyboard.
When connected to a Windows PC, ReadyFor gives you easy access to all that's on your phone, including its apps. ReadyFor works well when connected via the USB-C cable. It can work wirelessly too, but if you don't have the fastest Wi-Fi connection using the platform will be a laggy experience.
Motorola Edge (2022) Battery
A true champ
When it comes to its battery, the Edge (2022) has a big 5,000mAh one. This battery lasted me almost two full days on a single charge, and I ain't a light user. Motorola also advertises two days of battery life, so you can say that is true. Here are the results of our battery benchmarks:
PhoneArena Battery Test Results:
Motorola Edge (2022) Charging Speeds
This phone supports 30W fast-wired charging. Unfortunately, as you probably read at the beginning of this review, there's no charging brick in the package. Still, I did have a 30W Motorola charger around from another device. The Edge (2022) was capable of charging from 20 to 80% in about 35 minutes, which is more than satisfactory.
There's also 15W wireless charging on this phone and 5W reverse wireless charging. The reverse wireless charging is a bit hard to trigger, and there's no chance to do it if you have a case on. It is also very slow, but it is still better to have it than not at all.
Overall, you have nothing to worry about in the battery and charging department with the Motorola Edge (2022).
Motorola Edge (2022) Audio Quality and Haptics
Surprisingly, the speakers on this phone are very good. There are two stereo speakers, and the Edge (2022) supports Dolby Atmos audio. Mids and lows are quite deep, although the highs could benefit from being clearer. Sound output also gets pretty loud, while keeping the quality in check.
The call quality on this phone is also good. The earpiece sounds clear, while the loudspeaker gets pretty loud. People I called didn't complain about how they heard me, and the phone did a fine job of canceling noise from my surroundings.
Haptics are also nice on this phone. Not as good as these on an iPhone of course, but still pretty good for a mid-range Android phone. The feedback is nice and adequate, and vibrations are felt across the whole device.
Motorola Edge (2022) Competitors
As I mentioned earlier, this phone's main competitor is the Samsung Galaxy A53. These two phones are similarly priced and have almost the same size. However, Samsung's competitor does much better in the camera department. This is something important to keep in mind. The Motorola Edge 30, which is sold in Europe, also has a better camera system than its North American alternative.
Motorola's phone is a bit better than the Galaxy A53 in terms of performance. The Edge (2022) has a more powerful processor, a 144Hz snappy OLED screen, and more RAM than most of the Galaxy A53 storage variants. The Edge's performance should fare better in the long run too.
Another competitor of the Motorola is Apple's two-year-old iPhone 12. This phone has now seen another $100 price drop, putting it right into its price range. The iPhone 12 might not be so fresh, but it does offer an overall better performance when it comes to opening apps and loading games than the Edge (2022). The iPhone 12 is also way better in the camera department.
Still, the Motorola Edge (2022) has way more storage than the base iPhone 12 and a longer-lasting battery. Its screen is also superior, as the iPhone has a smaller 60Hz OLED screen, which feels outdated in comparison.
Motorola Edge (2022) Summary and final verdict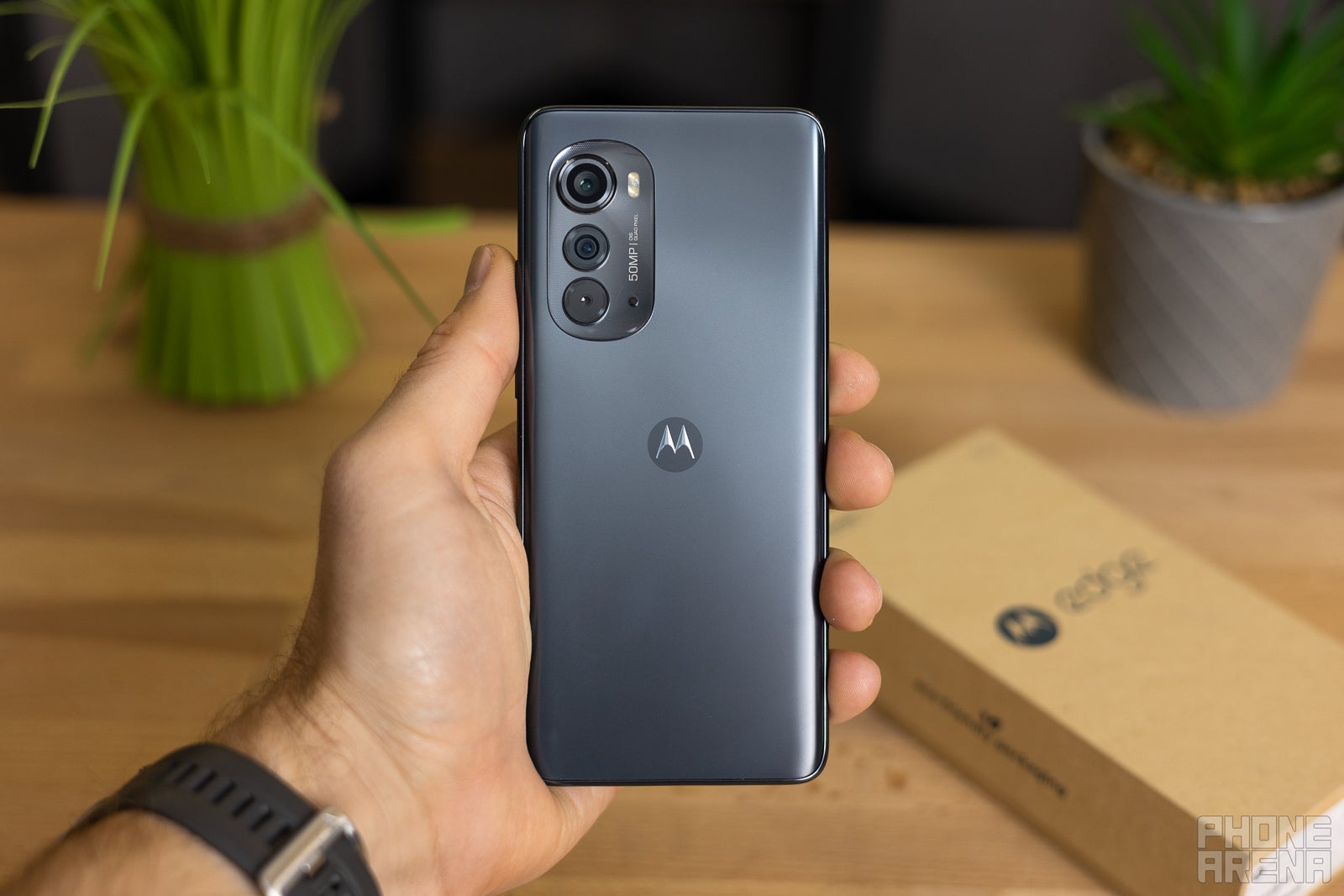 (Image credit - PhoneArena) This new Edge (2022) doesn't look like the best deal there is
The new Edge (2022) is better than its predecessor and has its strengths in the display and battery departments. However, the camera system is once again average at best. The fact that you're stuck with only one color and storage option for this phone is also a bit concerning. You can get this device with 256GB of storage only, which is great, but many people could've preferred having less storage at a lower price.
The European Motorola Edge 30 has a better camera system and a more stylish design for the same price. It also has a more powerful processor, which means the US market is once again getting the worse phone.
Still, if you get the Edge (2022) phone with a nice discount, it should make for a good phone to have, especially if you're not the type to take pictures often. The battery life of this phone is amazing, and its vivid screen will provide you with a great gaming experience.
Recommended Stories