Motorola DROID 4 vs Samsung Galaxy Nexus
17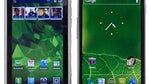 Introduction: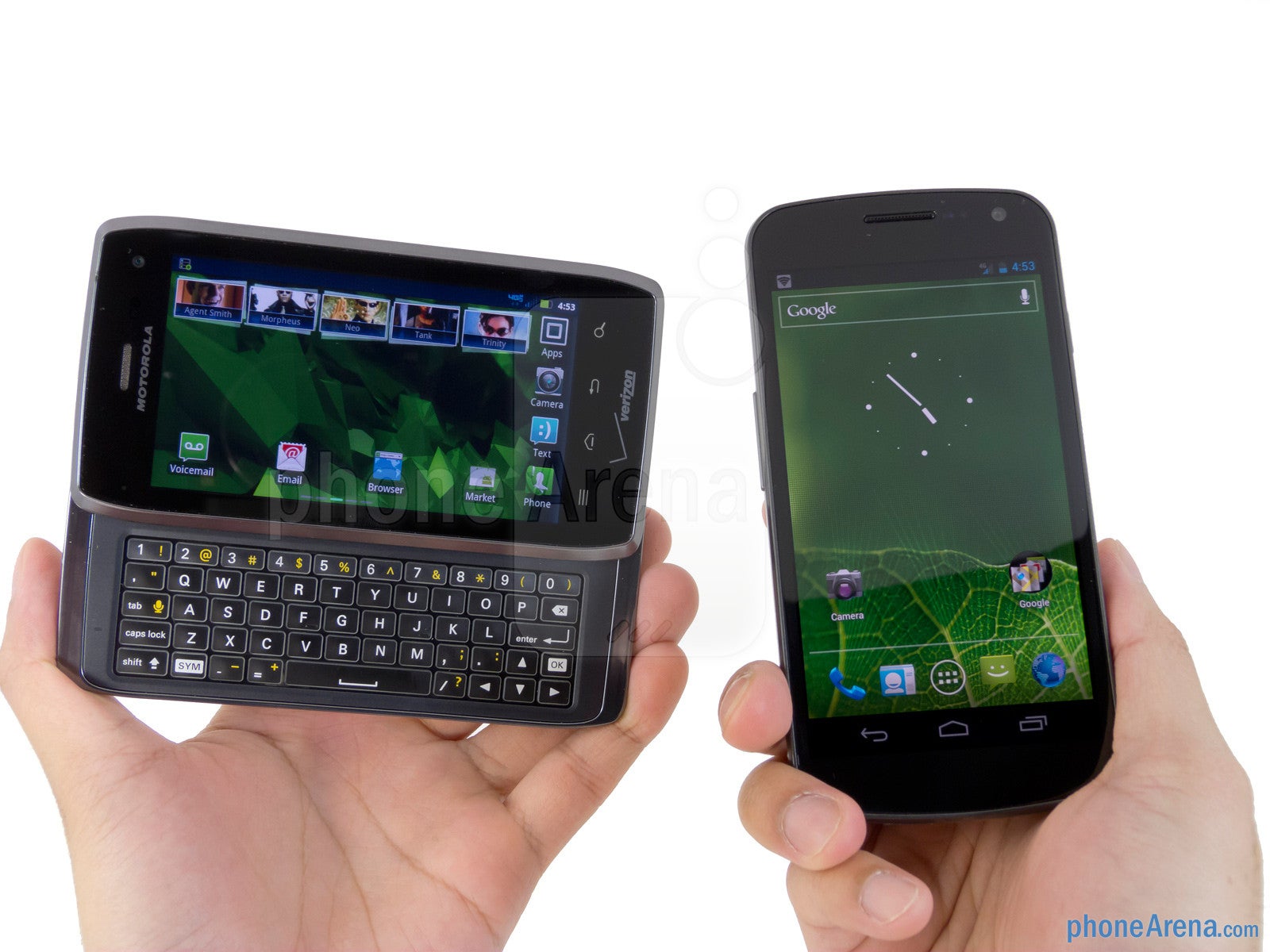 Nowadays, it can be rather difficult to shop around for an Android powered smartphone if you happen to be a Verizon customer, mainly due to the extensive quality devices that are readily available for the taking. Very recently, the
Motorola DROID 4
brought the spotlight back to one of platform's most prominent Android families, which is hardly a surprise considering that this model has been upgraded with 4G LTE connectivity and an even better keyboard. Nevertheless, it's going to be intriguing to see how this newcomer will extinguish the light emanating from within the
Samsung Galaxy Nexus
to proclaim the coveted spot as the top Android smartphone for Verizon Wireless.
Design:
Neither device jumps out at us with some kind of killer design that's awe-inspiring, but when it comes down to it, we simply prefer the fresh appeal of the Samsung Galaxy Nexus. Not only is it the sleeker, lighter, and the slightly sturdier handset, but its uniform clean front surface and rounded looks seems to delight our eyes versus the angular construction of the DROID 4. Actually, Motorola's beauty is equally sturdy on its own, but it seems more susceptible to damage if dropped from a good height because of its two-piece construction.
Mainly reserved for video chatting and snapping self-portraits, these two titans are ready for the task with their
front-facing 1.3-megapixel cameras
.
Thanks primarily to their distinctive feel and clicky response, we prefer the
power button
and
volume control
of the Samsung Galaxy Nexus – whereas, the DROID 4's buttons are too flat. Donning the same ports around their sides, there isn't a whole lot different between them except that the DROID 4 gains video out through its microHDMI port, while the Galaxy Nexus requires an MHL adapter for the functionality.
Round
back
, the Motorola DROID 4 packs the higher count 8-megapixel camera, but then again, the 5-megapixel snapper of the Galaxy Nexus is no slouch either. As usual, they're both accompanied by an LED flash. As we know, the DROID 4 has an unremovable battery, but it has a microSD slot ready to supplement its internal storage. Conversely, the battery of the Galaxy Nexus can be swapped, but it doesn't offer any sort of expandable memory.
Display:
Dim the lights, stare straight at the two beauties, and it's safe to say that the 4.65" HD Super AMOLED display of the Samsung Galaxy Nexus is superior in all categories over the 4" qHD LCD display of the DROID 4. Although it's negligible to distinguish which is more detailed from a distance away, upon closer inspection however, it's quite definitive that the Galaxy Nexus is sharper looking. Captivating our eyes even further, the polarizing colors, wide-viewing angles, and illustrious contrast of the Super AMOLED display on the Galaxy Nexus all combine together to outshine the bland and washed out appearance of the DROID 4's display.
Motorola DROID 4 360-degrees View:
Samsung Galaxy Nexus 360-degrees View: