Logitech Type-S Keyboard Case for Samsung Galaxy Tab S 10.5 Review
4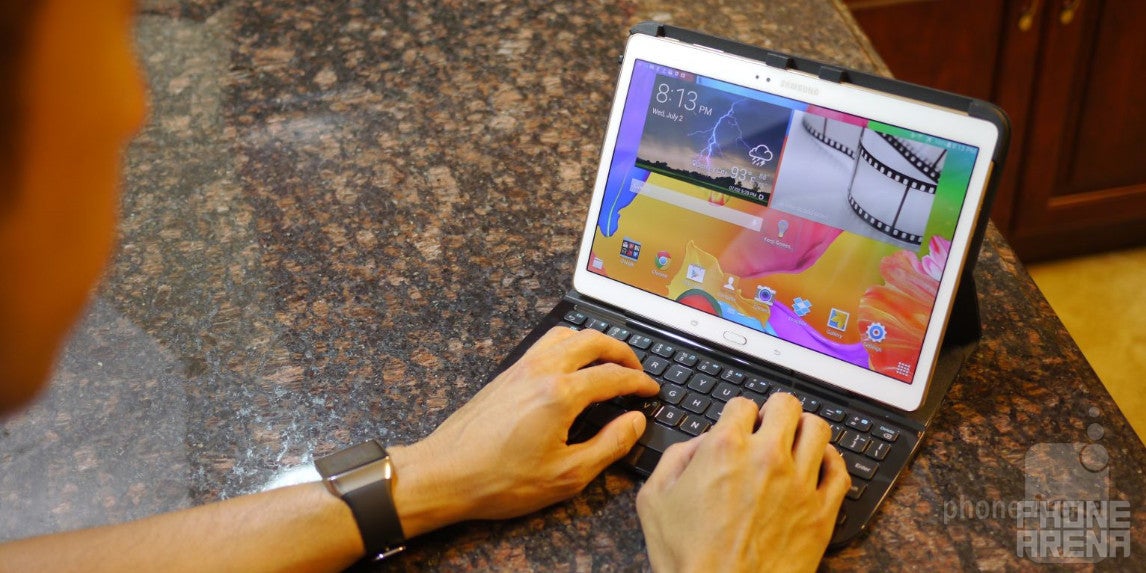 Samsung's Galaxy Tab S 10.5
is beginning to make its rounds, where it's already proven to us in being a versatile full-sized tablet – one that's highly remarked too by many folks in the space. On its own, the 10.5-inch Super AMOLED display on this tablet is spacious enough to make typing away on its keyboard very comfortable, but we're inclined to use the landscape one more so than the portrait; for all of the obvious reasons. However, if you're the kind of person that doesn't fancy touch input, the Logitech Type-S Bluetooth Keyboard Case seems like a spot-on companion that'll help ease the process.
Much like the keyboard cases that Logitech makes for other tablets, including the swath for Samsung's various tablets, the one here in the Logitech Type-S for the Samsung Galaxy Tab S 10.5 works in the same premise. Essentially, it looks like a folio case, but it incorporates a full-sized QWERTY keyboard for a physical response when typing. Fortunately for this one, it doesn't add a whole lot of size or bulk – allowing it to match the tablet's thin and light construction. However, instead of snapping on via the tablet's rear notches, the Logitech Type-S is merely snapped into place with a plastic framed case.
Propping up the tablet so it's in typing position, we're left with virtually no room for our palms to rest on something – so it's a strange experience at first. After some practice, though, typing becomes a natural and effortless process. Sure, there's very little space separating the chicklet style keys on the keyboard, but they offer at least some travel and tactility to make it comfortable. Of course, the connection to the tablet is established via Bluetooth, which is reported to up to 3 months of battery life from a full charge. In our experience, we have yet to recharge the Logitech Type-S after a couple of weeks using it.
Beyond typing, the case can also fold into another position so that the tablet is flat on its back. Better yet, it's a smart case too in that the display will power on/off when the case is opened/closed. Our only complaint about the keyboard is that there's on only a single viewing position for typing. The magnetic connection is pretty firm, but it would've been nice to have another wider angle – more so when we're using it in our lap. Despite that, the Logitech Type-S is a wonderful companion if you plan on making the tablet your go-to thing for light word processing.
Taking into account that Sammy's own Bluetooth keyboard accessory for the Galaxy Tab S 10.5 isn't available for purchase just yet, Logitech's offering is one of the few that will be appreciated by those who have a penchant for doing some word processing on the road. Attached with a
$99.99 price
, it doesn't deviate from the price points we've seen with other similar keyboard cases from them. Doubling as both a versatile Bluetooth keyboard and a folio case, it's an accessory we wouldn't mind carrying around if we're to take the prized tablet into a café to do some work
Recommended Stories