Lenovo IdeaTab Lynx Review
11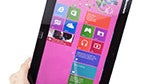 Introduction:
Just last month, we checked out the well-rounded performer in the
Lenovo ThinkPad Tablet 2
, which did justice in the tablet market with its long withstanding ThinkPad brand. However, if you're still itching to save some money on a Windows 8 tablet, then the
Lenovo IdeaTab Lynx
might seemingly be the better fit. Looking at the two side-by-side, you'd be hard pressed to see any major differences in specs, but more importantly, let's cross our fingers and hope that the slightly lower price point of the Lynx doesn't compromise in the performance.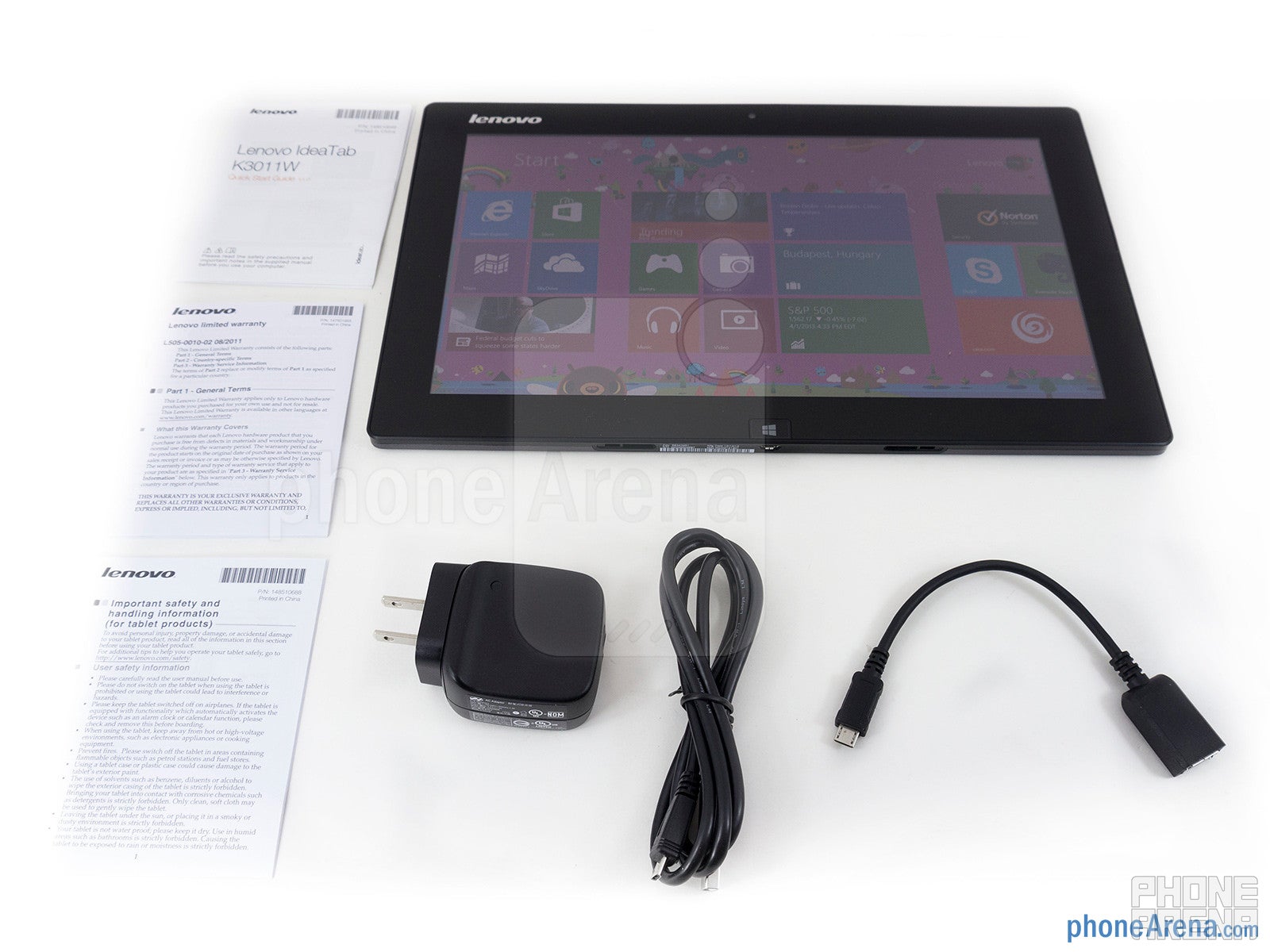 The package contains:
microUSB cable
Wall Charger
USB cable adapter
Quick User Guide
Important Safety and Handling Information
Design:
Sheesh! Talk about bland and boring here folks with the Lenovo IdeaTab Lynx. In fact, there's nothing too pretty with this one, as it feels hollow and cheaply constructed. Quite frankly, it doesn't help either when its plastic casing is on the brittle side of things – and the rigid pattern of the rear does little to give us a decent grip in the hand, essentially giving it a slippery feel. Yet, we do appreciate that it's light weight (1.4 lbs) and skinny (0.37" thin) for its size, but its boxy figure and overall tasteless design doesn't give it the killer appeal of an actual lynx.

In accordance to its lower price point, not surprisingly, the Lynx is sporting a physical Start button below its display – as opposed to something touch sensitive. On the opposite side, there's a no-frills 2-megapixel front-facing camera that's enabled for 1080p video recording, which is the only one on this budget tablet.
Unfortunately though, everything around the tablet's trim is flush to the surface, making its
physical buttons
(power, volume control, and orientation lock) notoriously difficult to feel out. Regardless of that, it's comforting to know that this budget tablet is sporting the usual set of ports we'd come to expect on a Windows 8 tablet – these include the microHDMI port, microSD card slot, 3.5mm headset jack, microphone, microUSB port for charging/data connectivity, and left/right speakers.
Sure, we're thankful that Lenovo throws in a USB port adapter, but it means that we need to remember bringing it along for the ride all the time. Lastly, on the bottom edge, there are notches that allow an optional keyboard dock to attach to the tablet – albeit, it's an additional $130 cost, but does bring along 2 full-sized USB 2.0 ports and extra battery life.
Display:
As expected, there's nothing that jumps out too extravagantly with the Lynx's
11.6-inch 1366 x 768 IPS LCD display
. Churning out a pixel density of 135 ppi, which is undoubtedly below the average nowadays, we're constantly finding ourselves doing some serious pinch zooming in the web browsers to properly see fine text. As for color reproduction, we can't complain too much seeing that it's a bit on the neutral side, but there's some noticeable bleeding around the edges of the display that becomes more prominent at certain viewing angles. Using it outdoors, its 400 nits of brightness does well to handle direct sunlight, but it does require some shielding every now and then. Yeah, it's sufficient enough to use, but like its design, it ultimately comes off as bland.
Recommended Stories