LG Tone Studio Review: a wearable speaker
11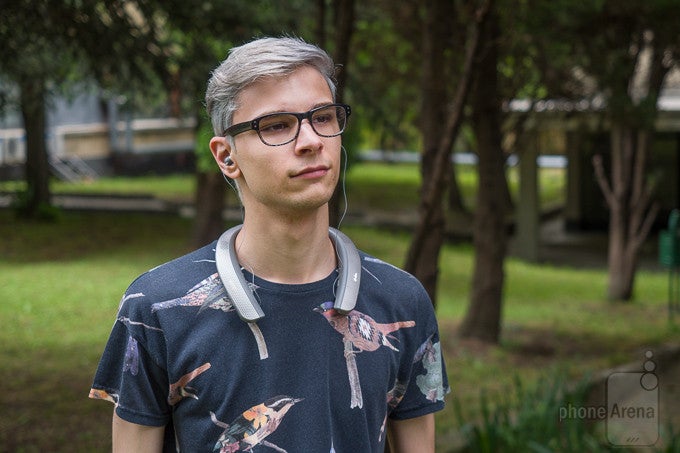 FRESH IDEAS, STALE EXECUTION
LG, not content with what is currently on the market, has been doing a lot of experimenting with its audio products lately. Whether this is a good or bad thing is a debate we won't be getting into today – instead, we'll be taking a look at one of the company's latest and most interesting offerings: the LG Tone Studio.
In short, this is an answer to the age-old question "what if we could wear stereo speakers around our necks at all times?" Visually, it looks like a pair of neckbuds whose neckband houses a pair of upward-facing speakers aimed directly at the user's ears. The result is what LG calls "Real 3D Surround Sound", and is the Tone Studio's unique selling point. But course, it would be a waste if there wasn't a pair of earphones included as well, so you can bet we have just that here – which is great for those moments when you're out in public and using the loudspeaker isn't an option.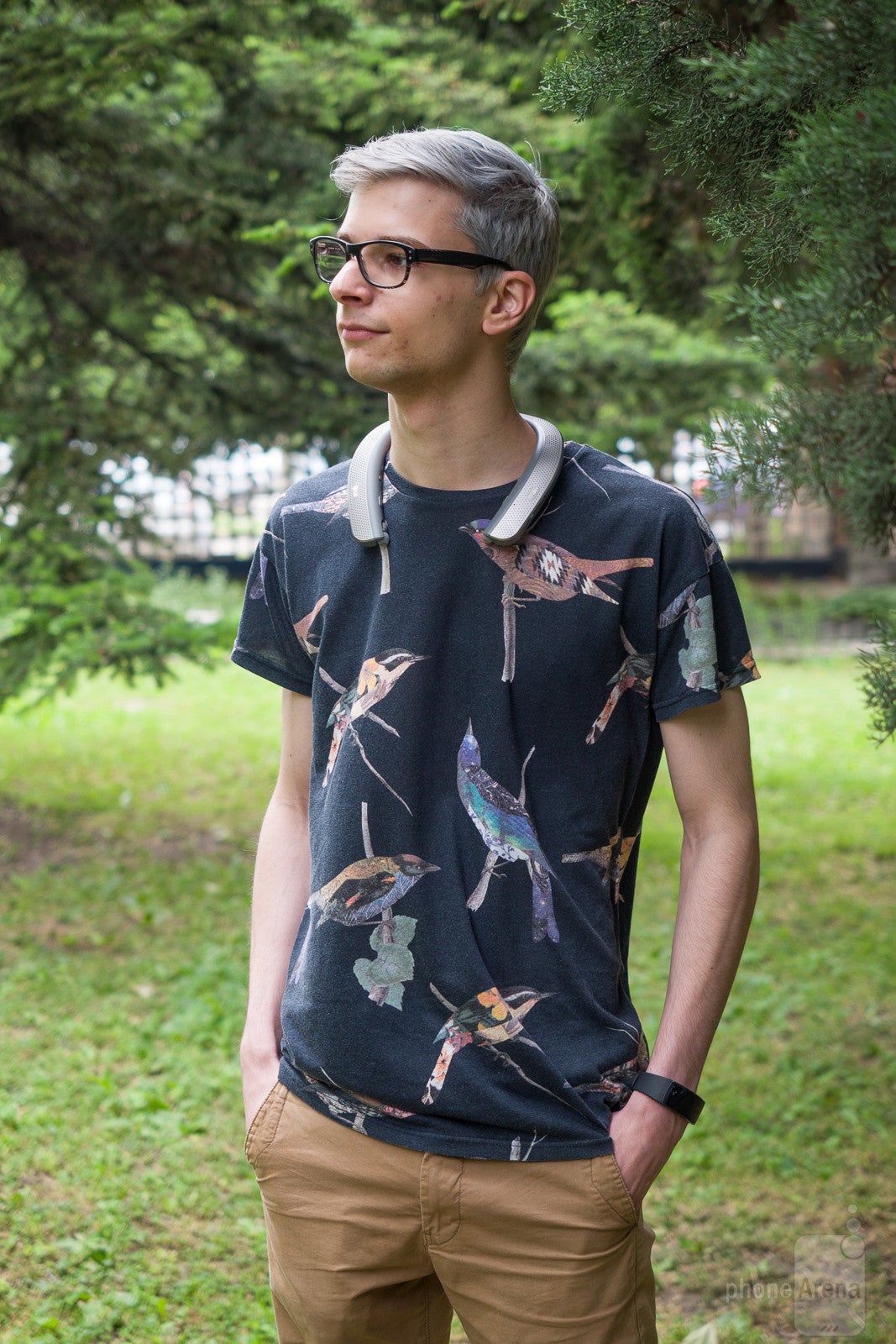 Whichever way you choose to use it, though, one thing quickly becomes apparent: while the general idea of the Tone Studio – personal stereo speakers on the go – is pretty okay by itself, the end product is, regrettably, simply not that good.
Let's start with the speakers first – in simple terms, they're just plain bad. In fact, pretty much their only saving grace is the fact that they play in stereo. The closest comparison in terms of sound quality is a 2006-era feature phone: the audio consists almost entirely of mids, with next to no attempt at producing bass or treble, though, admittedly, that is pretty much par for the course for speakers of this size.
In LG's words, the Tone Studio delivers a "realistic theater-like sound for a cinematic experience". However, in reality the audio actually sounds weird and washed out, making it pretty much unsuitable for listening to music (though watching, say, a movie is a slightly better experience). There are actually four speakers tucked inside the device: two regular ones on the top, and two 'vibration' ones on the bottom. But when it comes to the latter, we're not exactly sure what LG was thinking there – every time they kick in they just make the band sound as if it's broken. However, play a loud sine wave at the right frequency (about 260 Hz), and you'll get yourself a nice neck massager.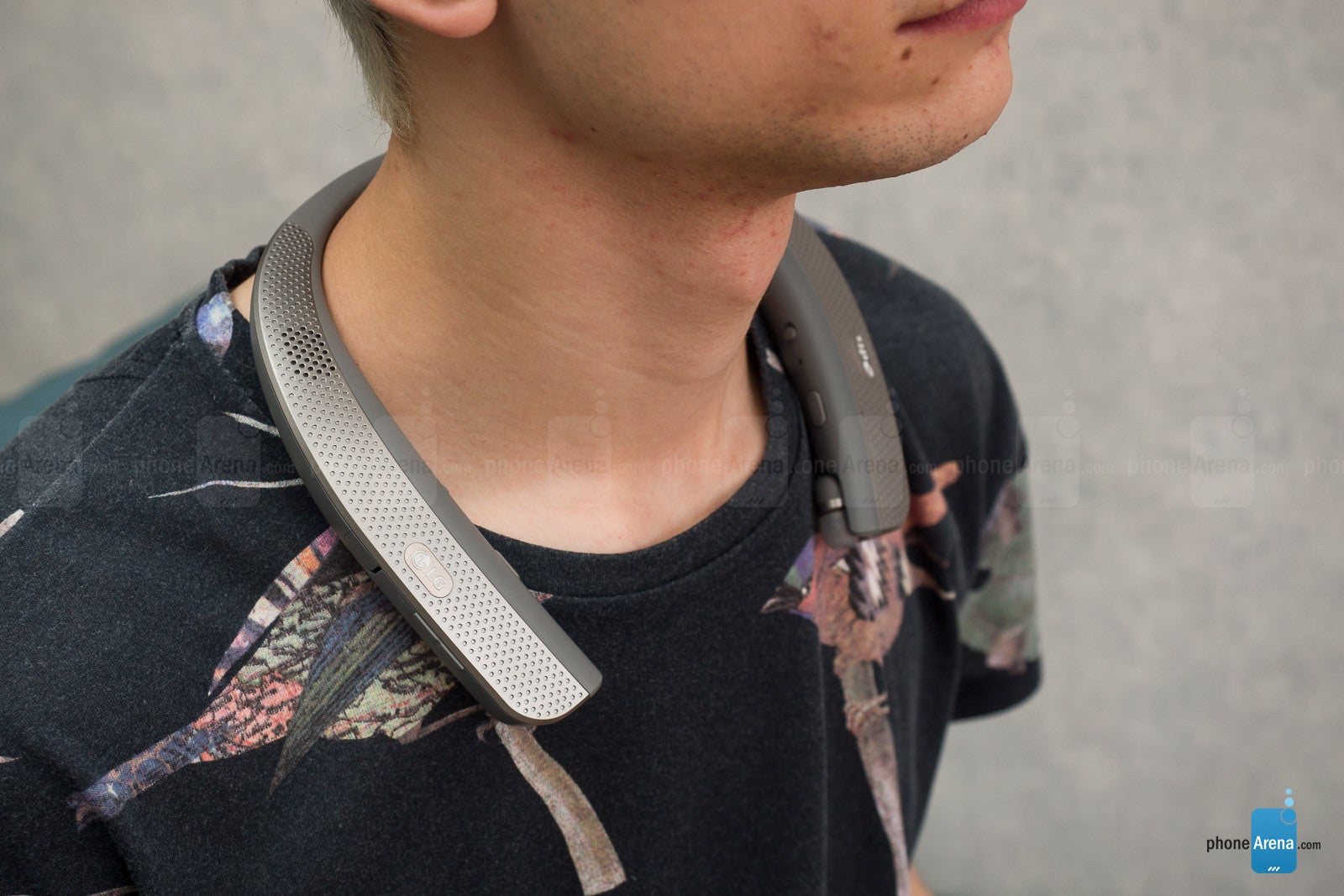 As for the earphones – well, they actually sound pretty good. While their sound profile is undoubtedly bass-heavy, this actually works out in their favor: there are no jarring peaks in the high mids, as there often are on cheaper earphones, and the sound is smooth and balanced. However, subtle details sometimes get lost, and the soundstage isn't as wide and pronounced.
One problem, though: the wires. When not in use, they are stored inside the band so as not to awkwardly dangle outside, which is great, except the retracting mechanism doesn't really inspire much confidence in its durability. The cables themselves extrude from the very ends of the band, which, as it happens, are the spots most likely to bounce around while you're moving. That wouldn't be nearly as much of a problem, though, if they weren't also a bit too short as well – as such, simple movements like looking sideways bear a somewhat significant risk of accidentally yanking out an earphone.
There are also some bonus features buried inside the Tone Studio – it has a play/pause and an end call button on the inside of the band, though they aren't exactly comfortable to reach. There's also a vibration motor inside, which is used to indicate incoming calls and messages, as well as when the device is successfully paired. It has a standard 3.5 mm input jack, though the question of why you would use such a product in a wired configuration is still open.
The LG Tone Studio's operating range is listed at 33 feet (10 meters), but depending on the device, you might get a tad better (or worse) range – in our tests the connection started falling apart at about 40 feet. The battery life is pretty good, with LG claiming 5-6 hours of usage in speaker mode and up to 35 in earphone mode.
In any case, the suggested price tag of $230 seems quite hefty for a device with this many flaws. While the idea of a personal, wearable stereo speakers is fine by itself, its poor execution makes the The LG Tone Studio's speaker mode suitable for pretty much light TV usage only. And a couple of questionable design decisions make the otherwise pretty good earphones quite uncomfortable to use as well, leaving very little else to like in this product.