LG Mach Review
10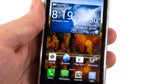 Introduction:
Not too long ago we told you that the QWERTY was dying, but Motorola didn't get that memo and put a pretty excellent keyboard on the
Photon Q
, their high end device for Sprint. LG went the more tradition all-touch route with their hero device, the
Optimus G
, but launched the
QWERTY-touting
Mach
alongside the Optimus. The LG Mach is by all accounts a mid-range device, but you wouldn't necessarily know it when using it thanks to the dual core Snapdragon S4 processor, Android 4.0, 4G LTE and a respectable feature set. Can the LG Mach find a home in Sprint's growing Android lineup? Read on to find out
Design:
The LG Mach is an updated version of the
LG Viper
, one of Sprint's LTE launch devices. With a 4" display, it is slightly more comfortable to use than Motorola's 4.3" Phonon Q. The overall construction of the Mach is reassuring, with a smooth yet sturdy spring-assisted slide and quality materials all around. Once again, this is not up to the standards of LG's Optimus G or
Nexus 4
, but the LG Mach will not be confused for a cheap device despite its low price. The Mach isn't the thinnest device out there, but at less than half an inch thick it won't be straining your pockets too much.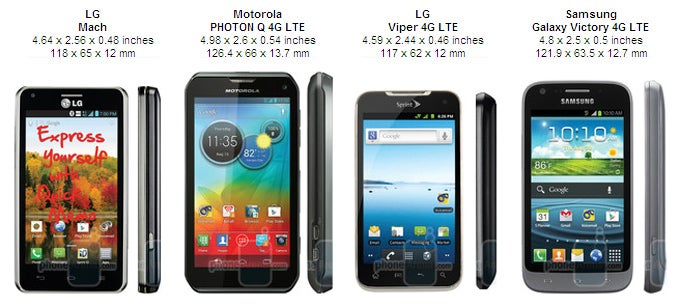 You can compare the LG Mach with many other phones using our Size Visualization Tool.
Around the edges
you'll find the usual array of physical buttons - all of which are easy to find by touch and have good travel - and three capacitive buttons below the display. As usual, LG has replaced the standard Android multitasking button with a menu button, and the multitasking menu is accessed with a long press of the home key. One interesting note about the Mach,
there is not a single Sprint logo
to be found on the device. Do you hear that, Verizon?
QWERTY keyboard:
The
5 row keyboard on the Mach is easy to get used to
and we were quickly typing accurately, but it did not have the inviting quality that the Photon Q's keyboard had. The keys are well spaced, but adding the 5th row makes them a little shorter than we'd prefer. Still, we'd gladly trade those few and far between accidental presses for the presence of the dedicated number row.
Display:
It retains the same
4" display and 480x800
resolution (good for 233ppi), but ditches TFT technology for the much more eye pleasing
IPS technology
. Though it may not have the best resolution or the unbelievable clarity of the Optimus G's IPS panel, the Mach's display is very good with accurate color reproduction and steep viewing angles, and stands up to most any lighting conditions.
LG Mach 360-degrees View:
Recommended Stories