Jabra Elite 65t wireless earphones Review
6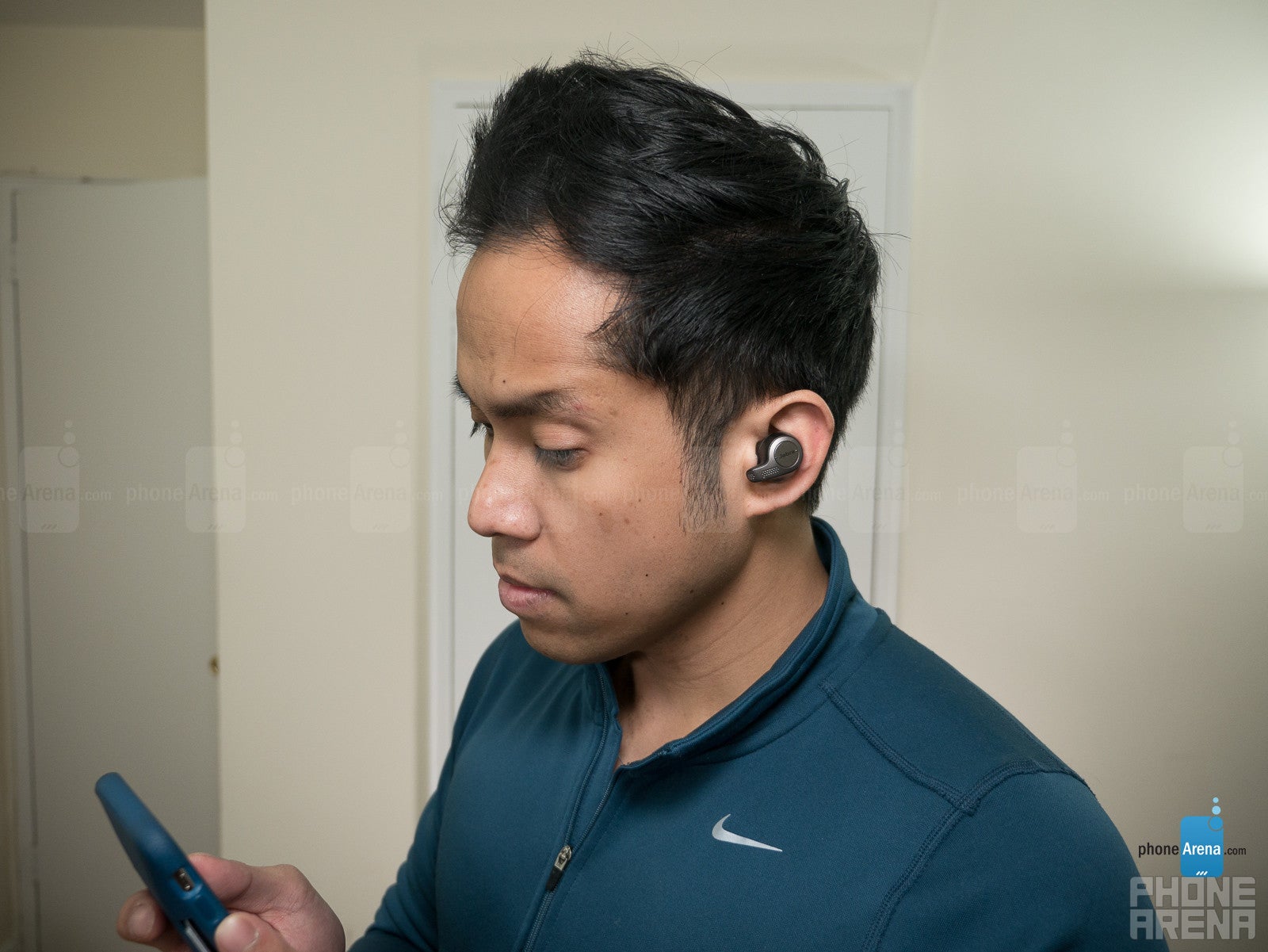 Nearly a year ago, we reviewed the
Jabra Elite Sport
, the longtime wireless audio maker's first venture into the true wireless space. You could say that they were ambitious with their approach, considering the earbuds attempted to appeal to both music and fitness enthusiasts. Unfortunately, it didn't help either that the Elite Sport were slapped with a $250 price tag, making them one of the more expensive mainstream options at the time.
During CES 2018 early last month, Jabra introduced two new truly wireless headphones – the Jabra Elite 65t and the Elite Active 65t. Naturally, this strategy is a departure from the company's previous efforts, as it now tries to cater to the two opposing demographics with dedicated products. The Elite 65t, in particular, is marketed as "being engineered for the best true wireless calls and music experience." That's yet again a bold claim, so we'll find out how it stacks up!
Design
You can absolutely notice the evolution with Jabra's design here with the Elite 65t! Compared to last year's Elite Sport, the Elite 65t look and feel more refined – and they're not grossly out of proportion when they're worn in the ear. Constructed out of plastic, there's a small section of the earbuds that has a faux-metal finish, which we actually like because it gives off a premium appearance. Boom mics exude that sense of being a professional; we really appreciate how Jabra engineered the earbuds to have the look on a smaller, more compact scale with the nubs that stick out and house its microphones.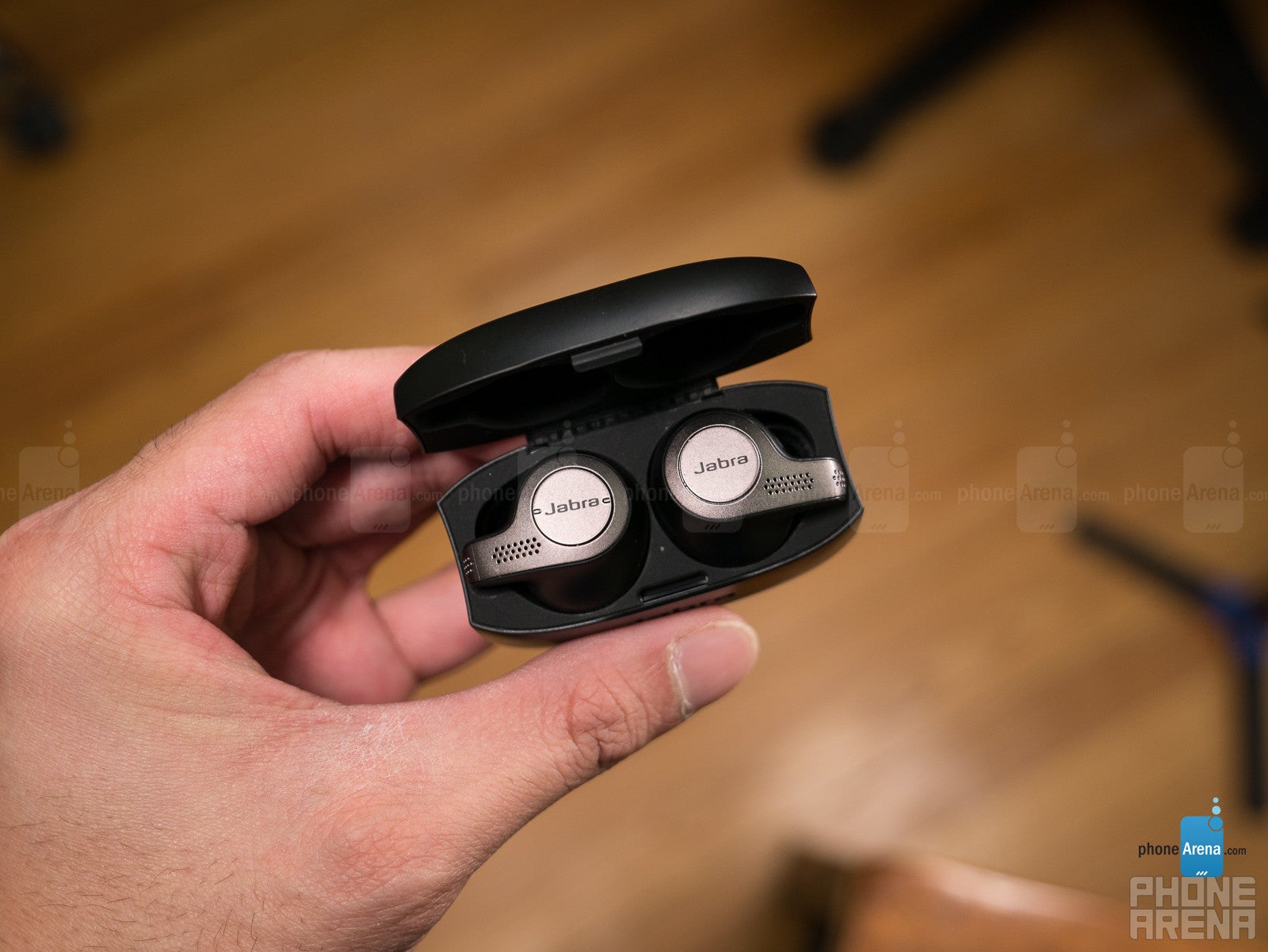 We can't complain much about the fit here, mainly because the earbuds sit snuggly in the ear. The included silicone tips offer just the right amount of suction to ensure audio is being channeled directly into the ear. Despite being the non-sporty model, the Elite 65t still features an IP55 rating, which makes them water-resistant to an extent, but not to the level of surviving submersion for any period of time. This, of course, would probably make fitness fanatics a bit leery about using them.
Even though they're meant more for casual music listening rather than being your gym companion, we still used the earphones through a few workout sessions without noticing any compromises. However, when there's significant moisture buildup due to exercising, the fit becomes loose.
Taking a peek at the included battery charging case, there's nothing out of the norm with it – acting as both the case for the earbuds when they're not being used, as well as actively charging them. Initially, we though there was some kind of magnetic connection that would snap the earbuds into position, but that's not the case. Still, closing the lid ensures the pins are lined up for charging. While there's no additional function besides charging here, we're comforted by the fact that the case is fairly compact in size.
Software and Functionality
Accessing some of the Jabra Elite 65t's features is done by using the accompanying Jabra Sound+ app. In our case, we downloaded the app for Android, seeing that we paired it with an LG V30. Speaking of pairing, they're automatically placed into that mode when first taken out of the case, so the process is a painless one.
The app itself provides some helpful information like the actual battery life in a percentage format, rather than just relying on an icon to approximate it. Four main portals are featured in the interface, including voice assistant, audio experience, call experience, and equalizer. Starting with the first, we can select what voice assistant we want to employ, which in our case is either Google Assistant or Amazon Alexa.
One of the Jabra Elite 65t's main features is its HearThrough function, which essentially allows ambient sounds to enter the earbud and then are amplified to deliver that Superman-like hearing. We have to admit that it works incredibly well – possibly the best amplification we've experienced thus far. You can seriously listen in on conversations around you, making this a handy feature if you don't want to take off the earbuds when conversing with someone.
Additional features include auto pause when the earbuds are taken off, verbal headset prompts, the ability for your voice to be amplified during phone calls with its Sidetone feature, and audible Caller ID. And finally, there's the music equalizer portal that allows us to modify its sound output – something we undeniably appreciate having because it gives us the option to tune the audio performance to our particular liking!
Connectivity
Jabra has blessed the Elite 65t with Bluetooth 5.0, and trust us, it's a relief to know that connectivity isn't a problem with this pair. It manages a good 25 feet indoors, where there's approximately two rooms separated by walls between the earbuds and our LG V30, before its connectivity became too erratic to use.
Even some of the best, most expensive pairs of truly wireless headphones have faltered a little bit with their connectivity in close proximity, but we experienced no issues whatsoever with the Jabra 65t. We did not have to worry about line of sight or having to keep our phone positioned on the same side as the master earbud – there's none of that here! Even more satisfying, there's no latency issue when it come to watching videos. Everything is in sync!
Controls
Sticking we tried-and-true physical buttons fashioned onto the outside areas of each earbud, as opposed to touch-sensitive areas, ensures there are no accidental presses when we adjust the volume, pause/play a track, access the voice assistant service, or turn on/off the HearThrough feature. However, there's only an option for skipping a track by long-pressing either volume key on the left earbud – there's no way to repeat or reverse, which is rather strange.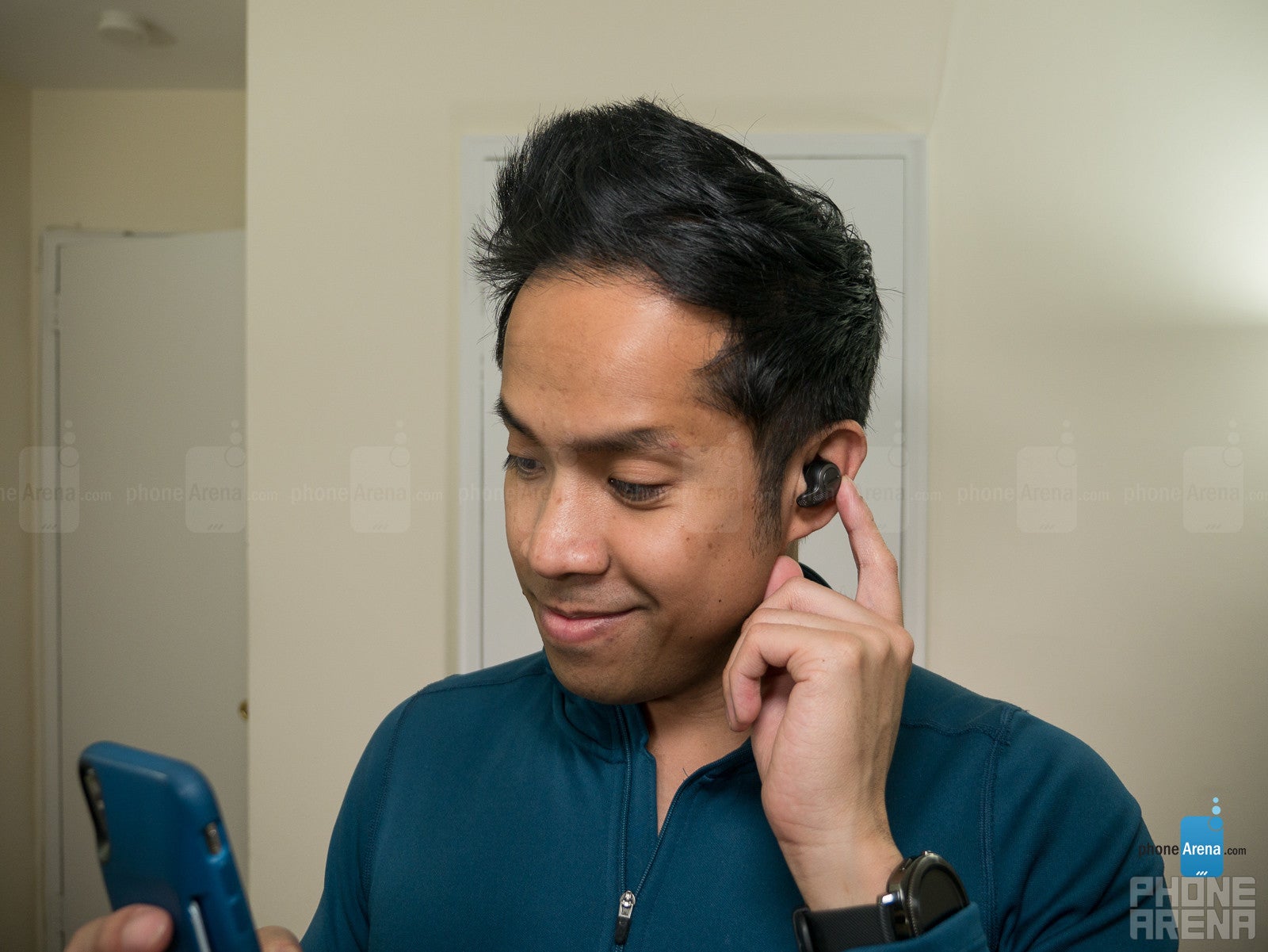 Sound Quality
Much like before, the sound quality from the Jabra Elite 65t is mostly favorable. For one, it's such a relief that it features custom equalizer settings – so that you can fine-tune the reproduction to your exact liking. Therefore, if you're all about the bass and no treble, you can adjust it for exactly just that using the app. Without leveraging the equalizer, though, the earbuds still manage to deliver a crisp, well-balanced tone that doesn't seem to overemphasize one specific audio range. Best of all, there's no distortion whatsoever if you choose to place them on the loudest volume setting!
The problem that we have, though, is that the Elite 65t doesn't do as good of a job when it comes to noise suppression. Indeed, the snug fit would seem to deflect those ambient sounds, but at the gym, we could still hear the music being played over the speakers there clearly. Obviously, this can be combated by merely increasing the volume, but it's still a bit disappointing that we can hear things around us – only if it offered noise-cancellation of some kind!
Battery Life
If this is only the beginning, we're going to be extremely optimistic to see what kind of longevity we get from other true wireless headphones that are expected to be released this year! Last year's offering from Jabra disappointed us with its weak battery life, but it looks like Jabra took it to heart because the Elite 65t impresses. In fact, it's the longest-lasting pair we've come across so far! Playing the same track over on repeat with the volume set to its max, the Jabra 65t required 6 hours before its battery was completely discharged – far longer than the 5 hours it's rated for! And that, folks, is what we call serious longevity.
Supplementing that incredible mark, the battery charging case is rated to offer an additional 10 hours of battery (essentially two additional charging cycles), so there's no worry about having to constantly charge this.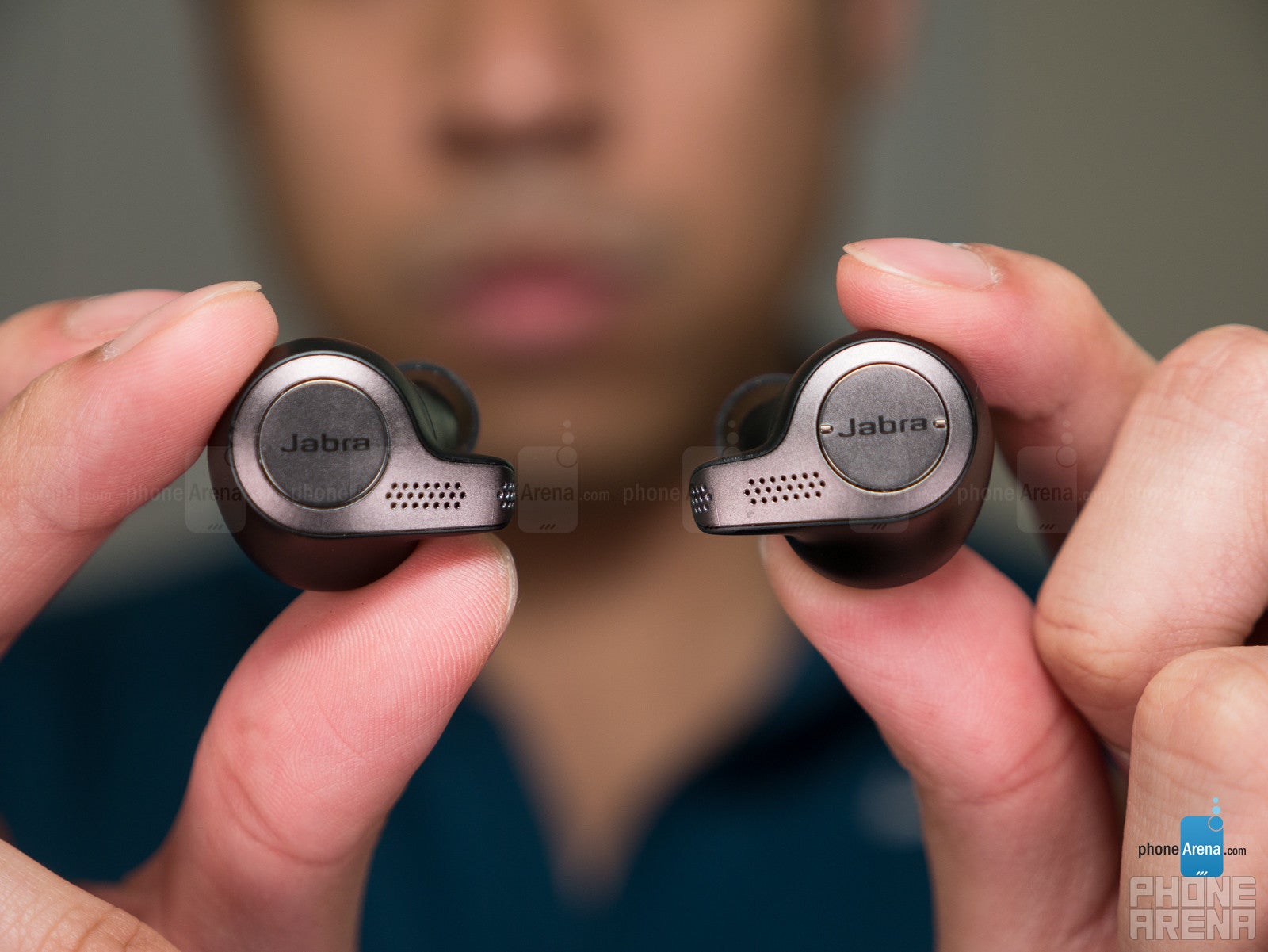 Conclusion
Yet another relief we're gladly accepting, Jabra has the Elite 65t priced at $170. While that mark places it in the same territory as its direct mainstream rivals, it's still nevertheless much more forgiving than the Jabra Elite Sport's hefty $250 cost. Sure, there's no fitness aspect attached to this pair, but even then, the price is more than suitable.
When it comes to casual music listening, this is a pair to think about because of its custom equalizer settings, rich sound, and remarkably long battery life. Even though there are still some areas of opportunity, like its barebones charging case and poor noise suppression, there are still many favorable traits that make the Jabra 65t a solid offering to kick off the year with.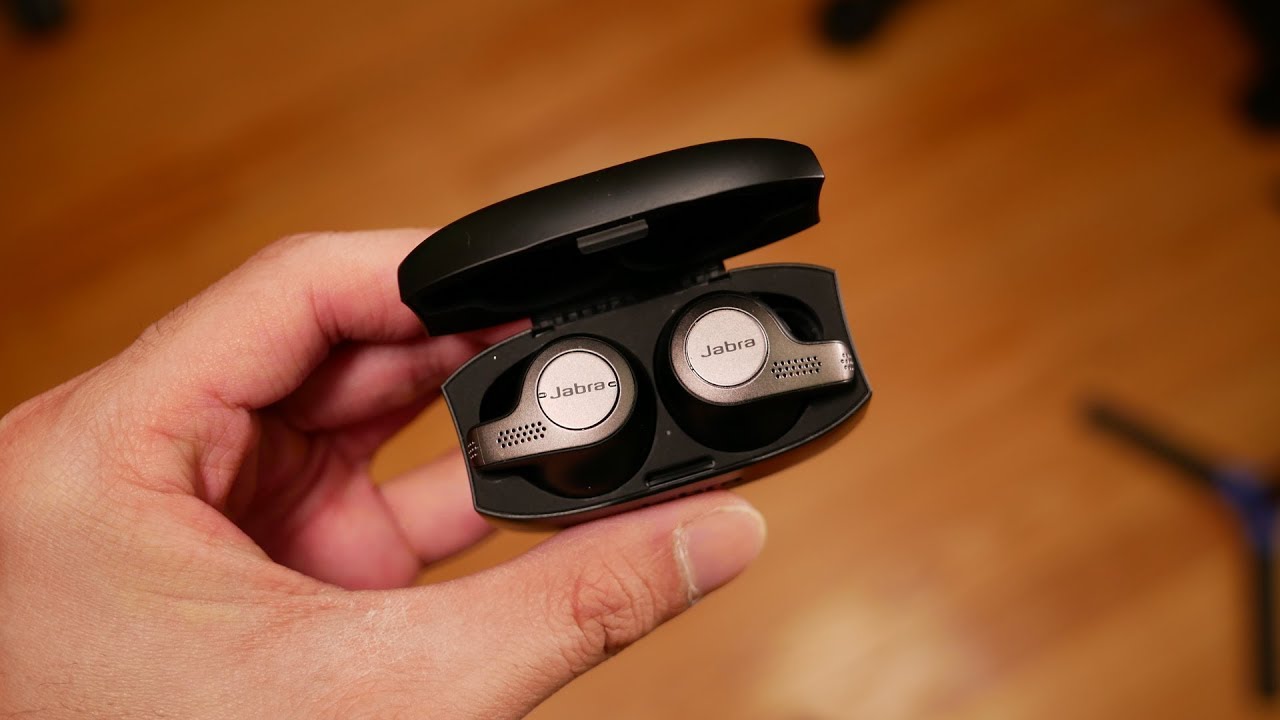 Recommended Stories