HTC One vs Apple iPhone 5
35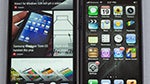 Introduction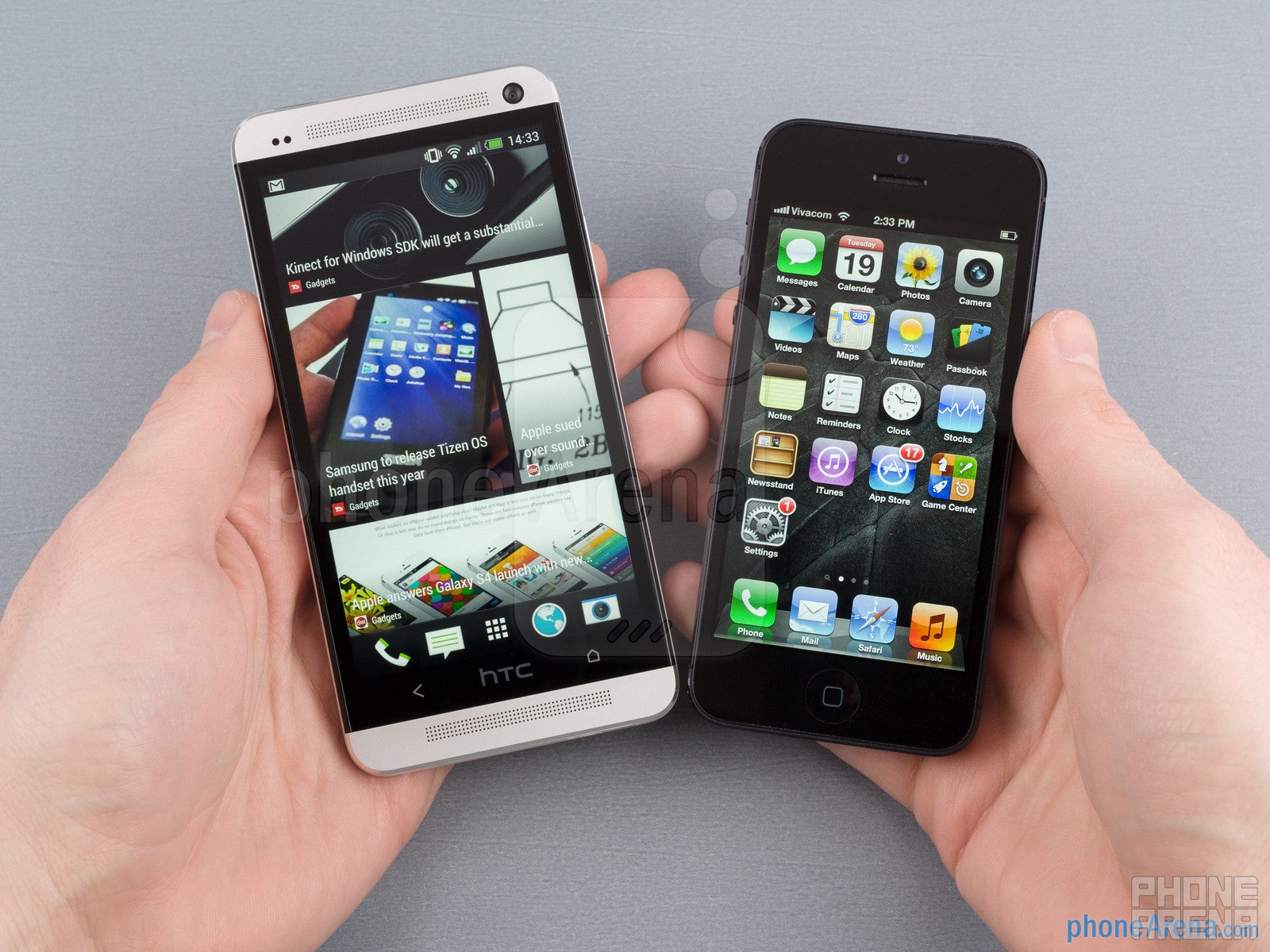 The just launched
HTC One
is among the best looking Android devices out there. Apple's iPhone on the other hand has set the gold standard in phone design in recent years. Two gorgeous devices, the HTC One and
iPhone 5
differ drastically - big screen versus a small screen, Android versus iOS, so which one should you pick? Read on to find out.
Design
The One is a crucial launch for HTC. The ailing company has put its best effort in designing its 2013 flagship. The HTC One is made out of two aluminum plates, with a slight curve on the back, fitting comfortably, almost organically in the hand. Its bigger that the iPhone but does not feels awkward to hold because of its size.
While the HTC One is 9.3mm thin, the iPhone 5 has a merely 7.6mm thin body, and while the One weighs 143 grams, the iPhone 5 tips the scales at the featherweight 112 grams.
You can tell HTC cared about every detail - the chamfered edges, the metallic volume rocker, the large centered camera eye, all of that feels well composed, solid.
The iPhone 5 also has a preference for aluminum. It is solid, well built with meticulous attention to detail. But it also looks tiny in comparison. Great for those who value single-handed use, and not so great for those who want a bigger display. It's all about priorities.
Display
Speaking of screens, the HTC One comes with a noticeably larger, 4.7-inch display, compared to the 4-inch screen on the iPhone 5. Both displays are of the LCD variety, and both are among the very best out there.
First, the HTC One. It packs a 4.7-inch 1080x1920 Super LCD3 screen with amazing viewing angles and great colors. It's stunningly sharp, coming with a pixel density of 468ppi. It is however a little dimmer than the iPhone 5 (and than what we've seen from HTC before), and pretty reflective, and combined this might make it a bit hard to use outdoors.
The iPhone 5 has a smaller, 4-inch Retina display, a term that now seems a bit strange to use as most other rivals like the HTC One have sharper screens. Still, the iPhone 5 screen looks very sharp and viewing angles are great. Colors are nearly perfectly calibrated, whites are white, blacks are deep, both devices are comparable in their near-perfect color quality. With its 500 nits of brightness everything looks bright and vivid, very legible even under direct sunlight.
Display measurements and quality
HTC One 360-Degrees View:
Apple iPhone 5 360-Degrees View
Recommended Stories