Google Nexus 5 vs Motorola Moto X
14

Introduction:
Now this seems like a pickle more than anything else, as the
Nexus 5
stares face-to-face with its competition in the
Moto X
– a device, much like the Nexus, has strong influences straight from El Goog. You'd think that the Nexus 5 would've been commissioned by Motorola, a Google company as it's painted, but that's not the case, since LG has once again been given that prestigious opportunity. Nevertheless, the two companies have been hard at work with their offerings, so let's jump in to see how they compete against one another!
Design:
Without question, the Moto X sports the more attractive design, attentive even, since it stands out proudly for its customizability, ergonomic aesthetics, and compact feel in the hand. Both are comprised out of polycarbonate plastic, which help to give them a lightweight feel, but yet again, our eyes stay glued to the bright and palatable color options that are available with the Moto X. Well, it's not bad either with the Nexus 5, especially when there are certain financial limitations placed on it.
Display: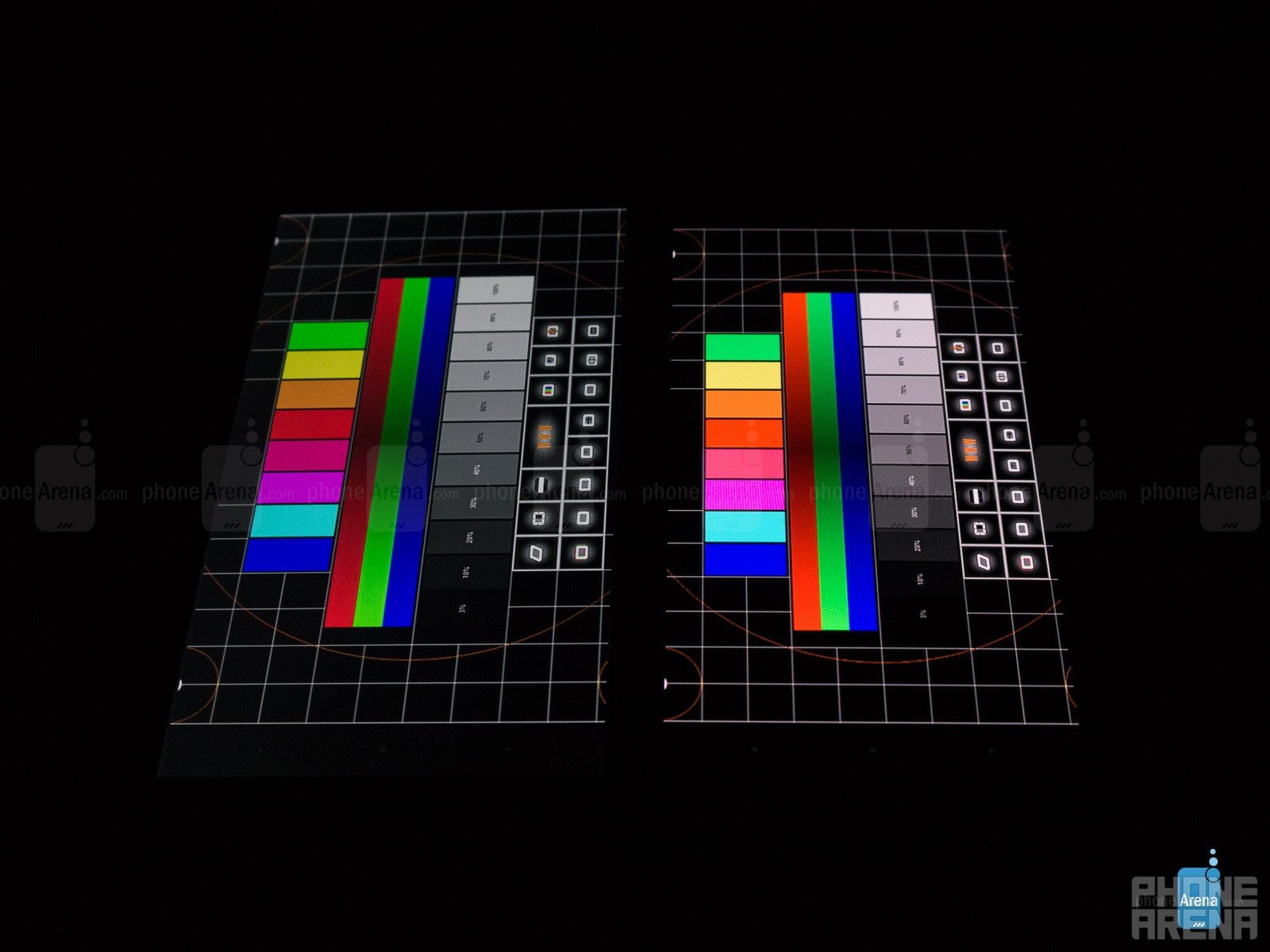 It shouldn't surprise you folks that we take a considerable liking to the larger 5-inch 1080p IPS LCD display of the Nexus 5 – more so than the 4.7-inch 720p AMOLED screen of the Moto X. Not only is it larger in size, but its higher resolution helps to give the Nexus 5's display way sharper visuals and clarity. On top of that, its color reproduction is more natural in tone. In contrast, it's saturated with the Moto X, which is the typical characteristic of AMOLED. And finally, we find the Nexus 5 to offer the superior outdoor visibility as well – and that's despite that viewing angles are better with the Moto X.
Google Nexus 5 360-Degrees View
Motorola Moto X 360-Degrees View
Recommended Stories