CyberLink PowerDirector Mobile app Review
1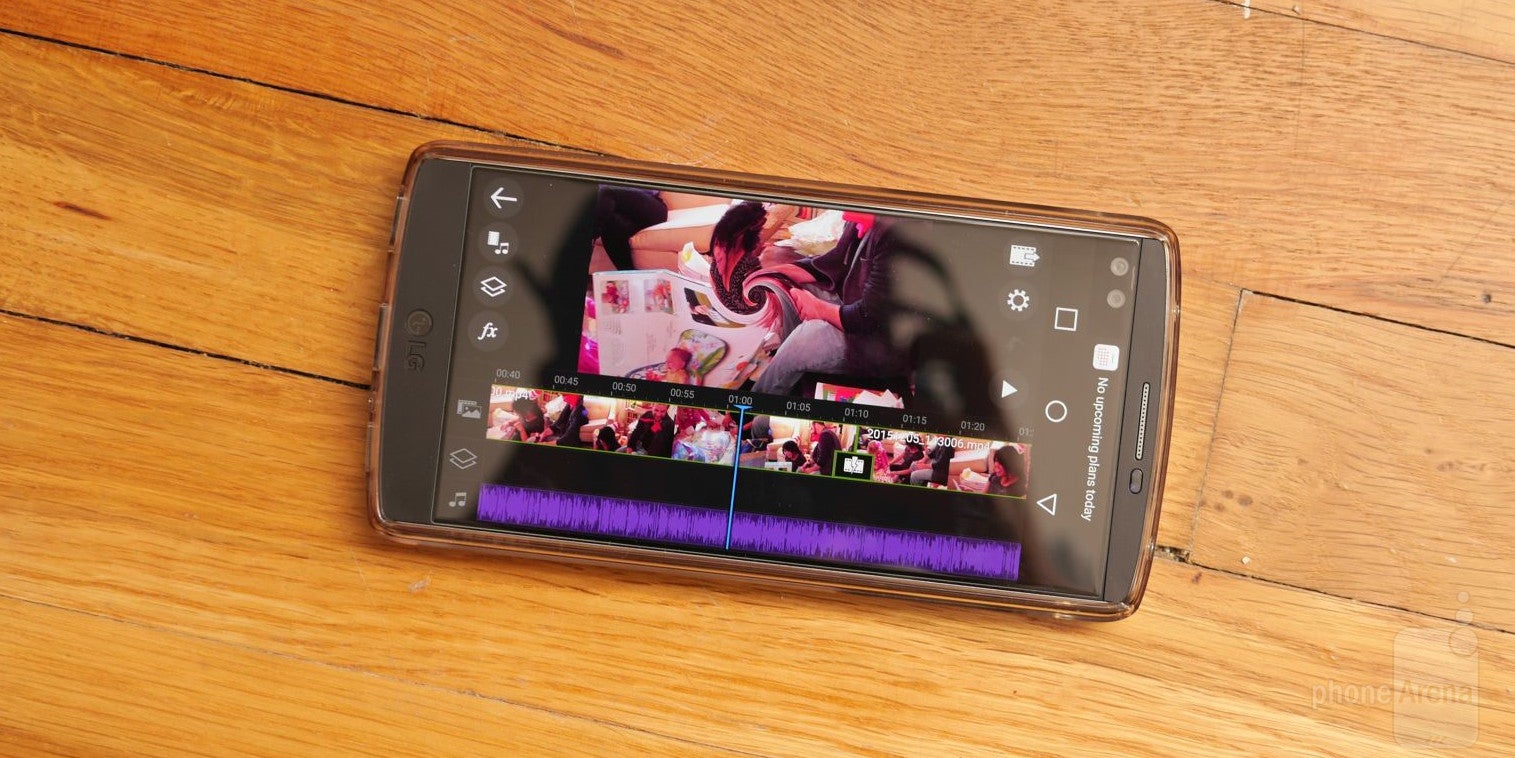 Smartphones have seemingly made point-and-shoot cameras extinct, due to the vast improvements that have closed the gap between their performances. Even more impressive, today's modern smartphones are increasingly becoming just as good at recording videos, as many of them are riddled with rich features, 4K capture, and manual modes that deliver depth that we haven't seen before. While the process of shooting video on a smartphone isn't a problem for the majority of high-end phones on the market, smartphones still by in large don't offer the necessary tools for editing videos on the fly – often resulting in copying files over to a computer, just to edit them.
The folks over at CyberLink believe that there's a better way, the company that builds its empire from its line of photo and video editing software for PCs. Replicating their success over on the mobile side, its PowerDirector app is one of the few, extremely versatile video editing apps that allow casual video recorders to compose a brilliant video with that professional touch.
Arguably the best video editing app for Android
What we like most about PowerDirector, as opposed to the numerous alternative video editing apps out there, is that it's available for Android smartphones, tablets, and Windows tablets. Therefore, if you're not satisfied with your device's native video editing app, which offer mostly trimming functions and nothing else, PowerDirector ensures you'll have a rich experience. Indeed, there are other apps to choose from in the Google Play Store, but none of them comes close to matching its powerful set of tools for creating professional grade videos – through a mobile device, that is. In our case, we've been using the PowerDirector app with the LG V10, seeing that the phone is notable for its equally diversified video shooting portfolio.
Simple, easy, and effortless
Whether you're a first-time user, or familiar with using desktop-level video editing software, the PowerDirector app makes it easy to quickly produce high-quality videos in no time at all. Using footage captured by the LG V10, we're able to place videos and photos into PowerDirector's timeline.
Speaking of the timeline, it's a linear one, which poses some challenges on its own because we're forced to carefully think about how to stitch our video. In particular, the lack of layers means that we can't have stock footage running on one layer – only to have a scene switch quickly to some b-roll footage. However, it should be noted that there's a separate layer for music, so we're able to have background music overlaid our videos' audio. And if you want to fine tune the audio, there's an audio mixing setting to select which one receives more presence – whether it's the background music, or recorded audio.
Despite the linear format, some creative thinking allows anyone to quickly stitch together videos for a professional-grade finish. Using the various transition effects, titles, and special effects, we're able to transform various recorded footage into a cohesive one. There are basic editing tools at our disposal, such as trimming and splitting, but going beyond that, we also have other useful tricks such as slowing down or up our videos. All of these tools, of course, helps to give videos that higher-level finish that can't be achieved by native video editing apps on our mobile devices – and that alone is invaluable, especially considering we're talking about producing videos on a smartphone.
Adding your own audio recording is a simple process, too, seeing that there's an option to do voice overs. This is especially useful once videos have been stitched together to fully tell the story. And if we want, there's also the ability to mute a video's audio entirely, so that the voice-over covers it instead.
Producing the video
Once everything it done and done to our liking, we can them proceed to produce the final video. Currently, PowerDirector offers output in 720p or 1080p. This isn't a big deal per se, considering it output it at a steady 30FPS, however, it would've been sweeter to support 4K output as well. Most of today's high-end phones offer 4K UHD capture, but there are no mobile video editing apps that can output in 4K. Technically, we're able to utilize the 4K videos captured by the LG V10 in the editing process, but PowerDirector will simply convert them to 1080p.
Fortunately, it doesn't take all that long to produce the final video. In fact, a 3 minute video takes a little over 5 minutes to complete – so there's little downtime in the process. And yes, we can choose whether to save it to our phone's internal memory, or a microSD card that's in the slot.
Conclusion
Editing videos on the fly with our smartphones has never been this easy. The PowerDirector app taps into the power of today's smartphones by eliminating the need to use a dedicated camera and computer to produce professional-grade videos. Instead, the smartphone and the PowerDirector app delivers the all-in-one solution that eliminates the need to lug around your typical camera and laptop – just to tackle a project of some sort.
Using our smartphone to capture the stock footage we need for our project, the PowerDirector app adds direction and creativity that we don't get from other video editing apps. All of this, naturally, is done using the power of our smartphone. And that, folks, is truly invaluable on so many levels.
Don't believe us? Just check out some of the videos below that we produced using the LG V10 and the PowerDirector app.