Cobra iRadar ATOM Review
8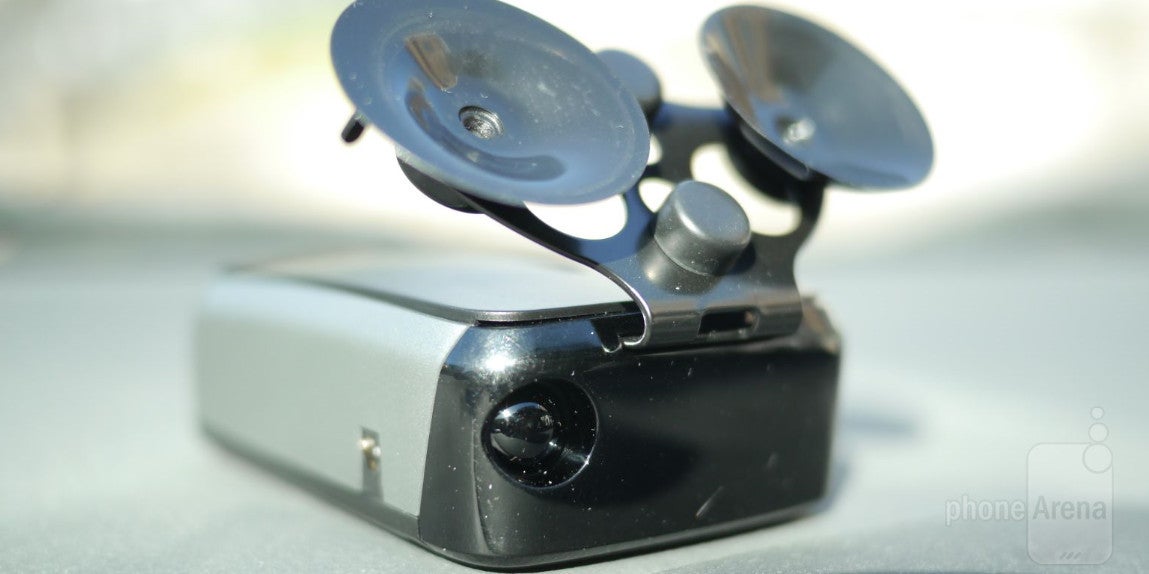 Over the last couple of years, Cobra, has been one of the notable forces in the landscape to bridge the gap between our smartphones and radar detectors. Their first offering, the original Cobra iRadar, delivered a complete car driving package to iPhone owners, further improved to be compatible with Android devices thanks to its successor in the iRadar 200. Although it's been on the market for some time now, the Cobra iRadar ATOM takes everything we loved about the iRadar 200, but condenses it to an even more compact package – saving precious space on the ever dwindling windshield space. Question is, will it be enough to warrant a purchase, especially when there's a $70 increase in price?
As its name so happens to describe, the iRadar ATOM is indeed a smaller and more compact version of Cobra's popular iRadar line. In a way, it's best described to be a mini version, as it features a design that's familiar to the series. With its diminutive footprint, 3.34" x 2.21" x 1.15", it doesn't occupy as much space on our windshield like some other typical radar detectors. All of its controls are in places we're familiar with – like the on/volume control on the left, mute button and internal speaker on its top side, and power connection on the right. Just like before, we like the fact that the car charging power cord included with the packaging has a USB port on it.
Claiming to improve sensitivity, it's really hard to say with enough certainty if the iRadar ATOM actually bests its esteemed siblings in accurately sniffing out threats as we're driving. Generally speaking, it does a fantastic job in giving us enough warning when we're approaching a threat, but the audio output of the iRadar ATOM isn't as strong as the iRadar 200. Nevertheless, it's still audible enough to hear – though, loud music from our car stereo can sometimes drown it out.
Aside from the unit, the other aspect about the iRadar ATOM is the complementing mobile app that works in conjunction with it. Compatible to work with Android and iOS devices via Bluetooth, the Cobra iRadar app completes the experience by giving us visualizations to those threats, alerts for speed traps/dangerous intersections, and even a heads up for those red light cameras. Better yet, the ever-growing iRadar community delivers accurate real-time threat updates, seeing that we have the option with the app to report them – to give everyone in the community more awareness about threats.
Sporting a retail price of $200, it's a pricey investment considering its most profound benefit is its smaller size. Accuracy in spotting threats is still top-notch here, but it's really hard to gauge its true worth over previous models. To tell you the truth, we'd recommend picking up the iRadar 200 over this one if cost is prime concern, since it has the same set of features as this one. Overall, the iRadar ATOM isn't quite that giant leap we were expecting to find, but rather, it's merely a small one stickered with a higher price.