Apple iPhone 5 vs HTC One X
72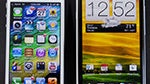 Introduction: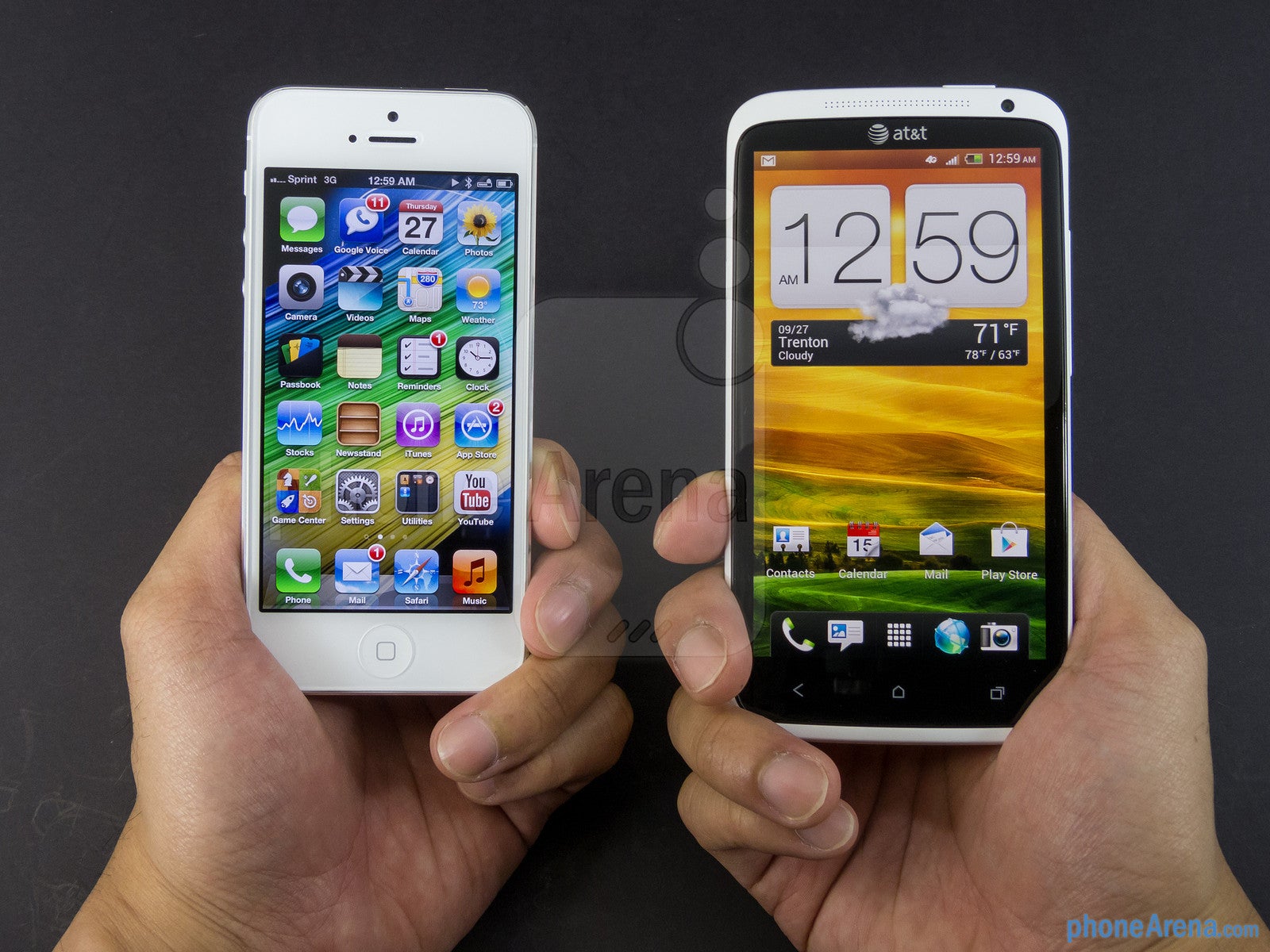 Continuing our look at flagship devices, our comparison now focuses on the best thing from both Apple and HTC. Launching earlier in the year, the
HTC One X
seemingly got the year jumpstarted with its awe-inspiring presence – thus, establishing the benchmark of what would've been expected with other devices going forward. But now that Apple's pride and joy in the
iPhone 5
has finally made its landing, we're taking these two formidable offerings into the ring to find out how they stack up against one another.
Design:
Donning very different design styles, we appreciate both for their solid constructions and eye-catching looks, but the iPhone 5 pulls ahead slightly for its premium feel in the hand. And of course, it helps that the handset is both lighter and skinnier than its rival – making it easier to handle with one hand versus the massive look of the HTC One X. Nonetheless, there's no kidding that the polycarbonate unibody construction of the HTC One X would handle falls better, since the brushed aluminum casing of the iPhone 5 would be more prone to damage if it were dropped.
With its recessed physical
home button
, there are no accidental presses with the iPhone 5 – albeit, we didn't have issues with the evenly spaced trio of Android capacitive
buttons
on the HTC One X.
However, when it comes to their respective power and volume buttons, we prefer the more distinct and tactile feel associated with the iPhone 5's set, mainly because the buttons on the HTC One X feel a bit more flat to the touch. As expected, they both feature 3.5mm headset jacks, but it's worth noting that there's Beats Audio support with HTC's baby – thus, producing some more head pounding bass than the iPhone 5. Alternatively, the more favorable microUSB port is available with the HTC One X, which also provides video-out with the aid of an MHL adapter. Conversely, the iPhone 5 relies on Apple's newer proprietary Lightning docking port.
In their
rears
, both smartphones are packing the same sized 8-megapixel auto-focus camera with LED flash – with 1080p video recording in tow with them. Meanwhile, there's a 1.2-megapixel front-facing snapper on the iPhone 5, while the HTC One X flaunts a 1.3-megapixel one. Honestly, they're best reserved for video chatting.
Display:
Oh man! Can we say that these two pristine looking handsets also amaze us with their piercing displays? When they pack so many attractive elements, like their sharp details and high brightness output, it's tough to concretely say which one we love more than the other. On one side, you have the 4" Retina Display of the iPhone 5, which packs a resolution of 640 x 1136 and is IPS-LCD based. Compared to the larger 4.7" 720p Super LCD 2 display on the HTC One X, the iPhone 5's Retina Display exhibits color tones that are more natural in tone – while significantly warmer tones are evident with HTC's offering. Throw in the fact that the two are viewable in outdoor conditions, it's simply a matter of personal preference as to which of the two is more appealing.
Apple iPhone 5 360-degrees View:
HTC One X 360-degrees View: