Apple iPad mini 3 Review
19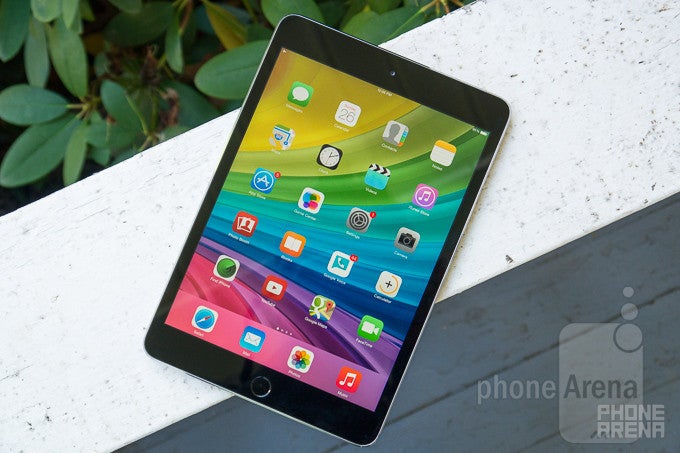 Update

: You can now read our iPad Air 2 review!
Introduction
By now, consumers should know the drill when it comes to all things Apple related. Every year, its product lineup gets refreshed – where devices generally receive upgrades to differentiate them enough over their predecessors. With the iPad mini family, the original model surely turned heads with its compact size, which was something refreshing and different from the regular iPad model, but its successor in the
iPad mini 2
brought it one step further by adding a Retina Display on top of other hardware and software upgrades. Paying attention to this year's model, however, the only thing really notable that's added to the arsenal of the
Apple iPad mini 3
is a Touch ID finger print sensor. Will that be enough to make it the dominant compact tablet for the next year?
The package contains:
Wall charger
Lightning USB cable
Start guide
Apple decals
Design
It exudes the exactly same premium design, with the only notable improvement being the addition of a Touch ID finger print sensor.
We can all agree that the iPad mini's design was a hit when it first came onto the scene a couple years ago, and to the amazement of many, it' proven to be so popular that the recent crop of iPhones have adopted its design language as well. Therefore, it's not shocking to know that the iPad mini 3 looks very much like its predecessors – meaning, there's no change between it, the original model, and last year's iPad mini 2. That's not a bad thing per se, especially when it exudes a premium finish thanks to its unibody aluminum casing, glass front surface, and rounded corners.
Looking around, it's no surprise that everything is in place with the iPad mini 3. From its button placements, Lightning docking port, speaker grills, cameras, and home button, there's no change whatsoever here with the iPad mini 3. Well, the home button has technically changed, seeing that it now incorporates Apple's Touch ID fingerprint sensor – a useful and handy tool that provides us an alternative way of unlocking the tablet.
Display
Strangely, the brightness potency of the display has dropped, but all of its other qualities remain the same.
A sigh of relief came with last year's iPad mini 2, mainly because it was accompanied with a Retina Display – one that surely proved to be more detailed and attractive than the original's display. Well folks, that same display is present here in the iPad mini 3, a 7.9-inch 2048 x 1536 Retina Display. Of course, its pixel density count of 326 ppi matches its predecessor, continuing to make it extremely sharp and detailed, but for some odd reason, its brightness potency has dipped to 312 nits – down from the 450 nits produced by the iPad mini 3. It may be difficult to read it outdoors due to glare and direct sunlight.
Despite that, we're happy to report that its color accuracy is unchanged. Although it's not as accurate as the iPad Air 2, it still produces some punchy tones that catch our attention. Also worth mentioning is its almost perfect color temperature of 6656 K, which closely reaches that ideal reference mark of 6500 K. Overall, the Retina Display continues to be a delightful treat, but we're just irked by its lower brightness output.
Display measurements and quality
Recommended Stories