Anker PowerWave 7.5 Charging Pad and Stand Review
8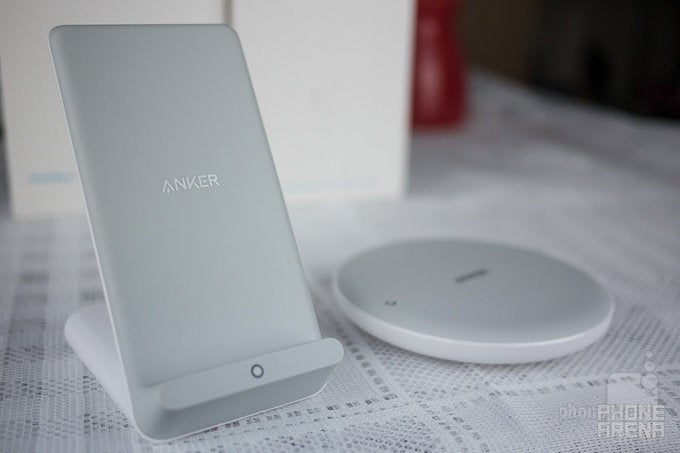 Wireless chargers have become a dime-a-dozen product – seemingly overnight. Whether it be a result of the sign-off by mobile juggernaut Apple or simply of the advances in such technology, or both, wireless chargers are here to stay, and it's becoming hard to tell which ones are worth your money.
One thing's for sure though: no one wants a slow charger. Apple, as usual, has its scarce selection of fast wireless chargers it chooses to sell on its website – two third-party charging pads, priced at $60 – and Samsung has its own fast-charging wireless pad which flips up into a stand and sells for $70. All the while, we have over 30,000 product results for "fast wireless charger" on Amazon.com. So, where do you begin to look when these two brands seem less than appealing? And what if you need the best charger to power both of these manufacturers' devices?
Well, our search is still young, but today we're taking a look at a rather familiar name: Anker. Selling for $46 and $50 respectively, the Anker PowerWave 7.5 Pad and PowerWave 7.5 Stand are reasonably priced and perhaps adequately equipped options to charge your iPhones and Android phones as fast as wirelessly possible.
Package Contents:


Anker PowerWave 7.5 Pad w/ micro-USB charging cable and QC wall charger
Anker PowerWave 7.5 Stand w/ micro-USB charging cable and QC wall charger
Design
The PowerWave 7.5 Pad and Stand are both made of plastic with rubberized pads on the top and bottom for device grip and table grip, respectively. Even with the plastic construction, the two devices have very good build qualities; both feel well-made, solid, and every bit as durable as any other brand you'll find. They look pretty good too, capturing a slight err of futuristic, Star-Wars-iness with their white and gray color combination and blue indicator lights. Unfortunately, these indicator lights only show you that the phone is charging and don't indicate when the device is fully-charged.
The charging pad is large and spacious, and the stand has dual charging coils to ensure a proper charge with your phone in either portrait or landscape mode. Anker takes things to another level by also integrating cooling fans into both of these chargers. The fans are quiet and effective, but you can hear a very slight whirring when a device is charging. The sound is nothing that you would ever have any issue sleeping next to, though. We tend to like the idea of a self-cooling wireless charger, and with the price being what it is, we figure consumers might as well. Wireless charging does generate heat, and dissipating this heat ensures faster, more reliable charging.
The chargers are also made to be case-friendly, pushing charge current through up to 5mm cases, which Anker says can even include Otterboxes – a very nice convenience that not all wireless chargers can boast.
Functionality
Anker's PowerWave technology enables the Pad and Stand to deliver the fastest possible wireless charge to iOS and Samsung devices – by transmitting up to 7.5 watts and 10 watts of power, respectively. To deliver all this power, Anker has included a QuickCharge 3.0 power adapter in the set; your phone's stock charger may not be compatible with Anker's pad and stand, so that's one thing to have in mind.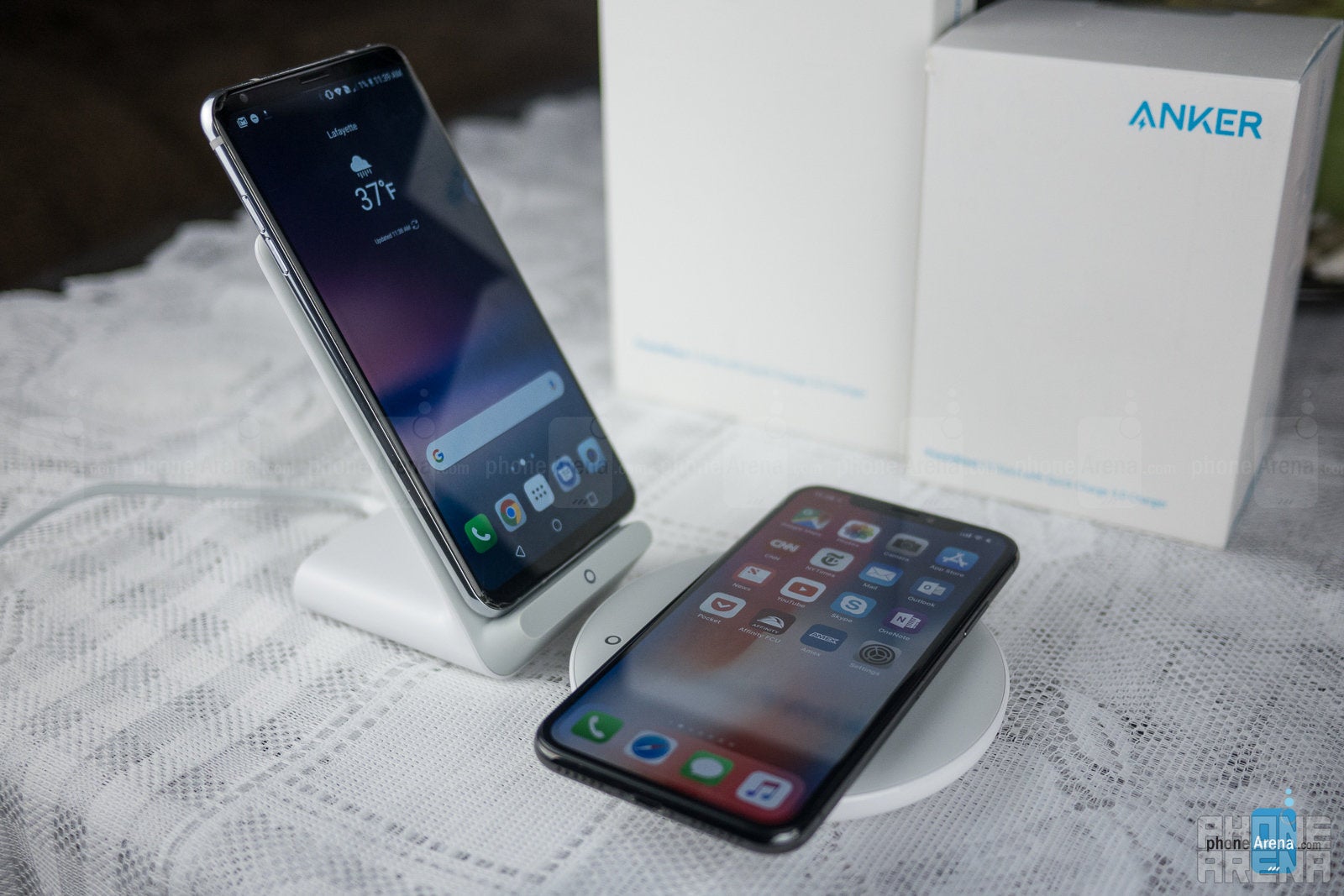 So, how quick is Anker's wireless charging tech? The PowerWave Stand and Pad were able to charge our
iPhone X
in a little over three hours, which is the kind of performance Anker promises. Curiously, that's also how long it takes for the stock, 5W charger to top up an iPhone X. Sure, 7.5 watts of wireless power may suggest that charging would be faster, but that's not the case here, as wireless charging is less efficient of a process compared to traditional, wired charging.
Anker's PowerWave Stand and Pad can charge a
Samsung Galaxy S8
smartphone in a little over 2 and a half hours, which would be faster than using a conventional, 5W wireless charger. Wired charging, however, is still significantly faster with top Galaxy phones. The same Galaxy S8 would need just 1 hour and 40 minutes to go from zero to full if its stock charger is used.
We also tested Anker's chargers with our
LG V30
- a phone that does support faster wireless charging. However, Anker's chargers don't support the Qi standard specification that the V30 uses to quick-charge, so it charges wirelessly at the regular, 5-watt rate, as is stated on Anker's website. A full wireless charge requires two hours and 17 minutes, while the V30's own fast-charging power adapter takes 30 minutes less.
Conclusion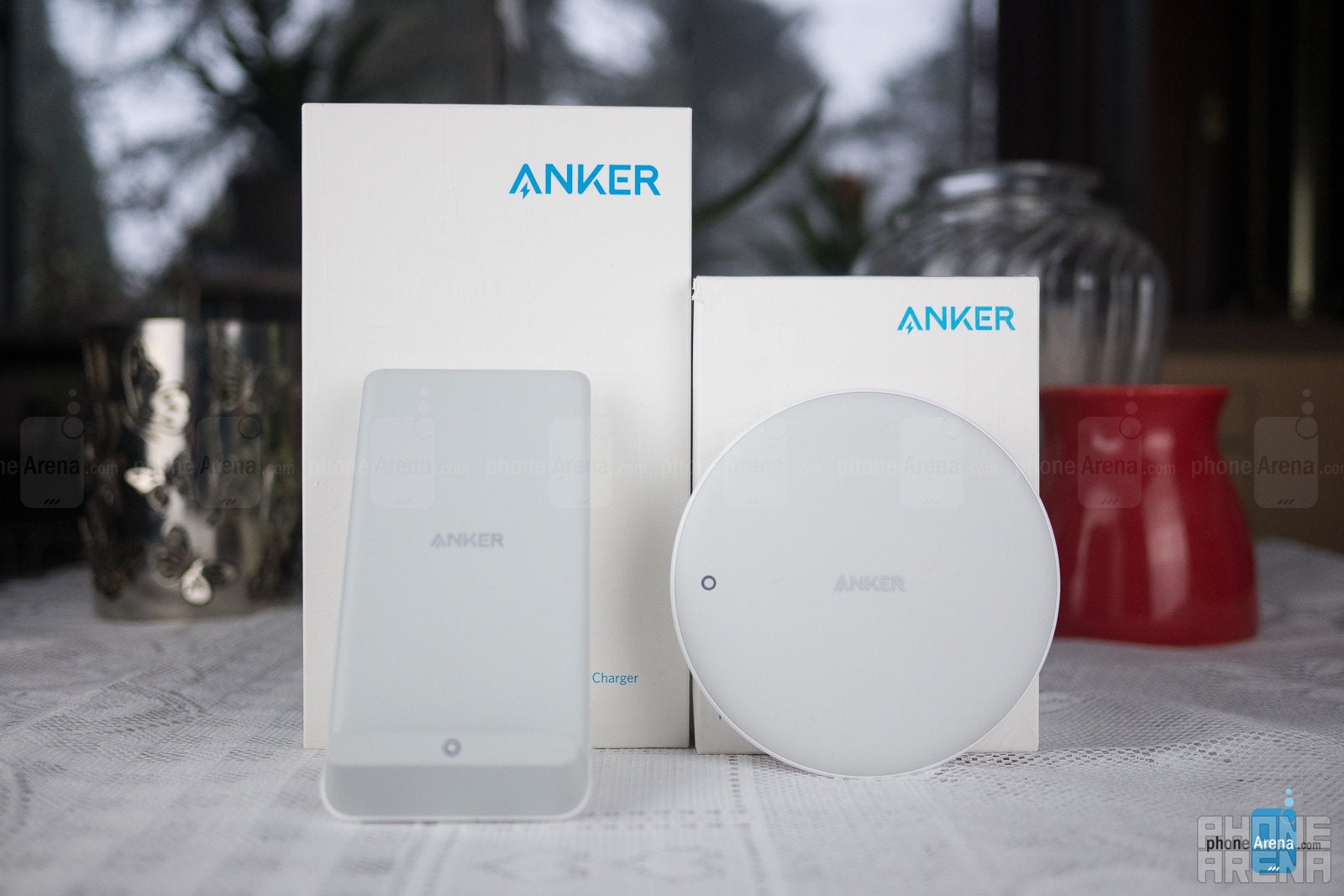 Anker's been a pretty reliable source of well-made products sold for reasonable prices, and it seems the Anker PowerWave 7.5 Wireless Charging Pad and Stand are no exceptions. With good looks, solid build quality, and performance that meets or exceeds its competitors, these wireless chargers are a great buy for $46 and $50, respectively. Sure, there are some slightly cheaper options that may look less flashy and even lose a feature or two like built-in fan cooling, but it's quite feasible that the solid build quality we've seen here will translate to longer-term value.
With the PowerWave 7.5 Wireless Charging Pad and Stand, Android users will enjoy the fastest wireless charging possible (though Samsung users might still have a slight edge with their Samsung-specific wired chargers) while iPhone users should expect to get the same charging speeds they're getting with their Lightning cable and stock charger. All of this with the convenience of having no wires to deal with, of course.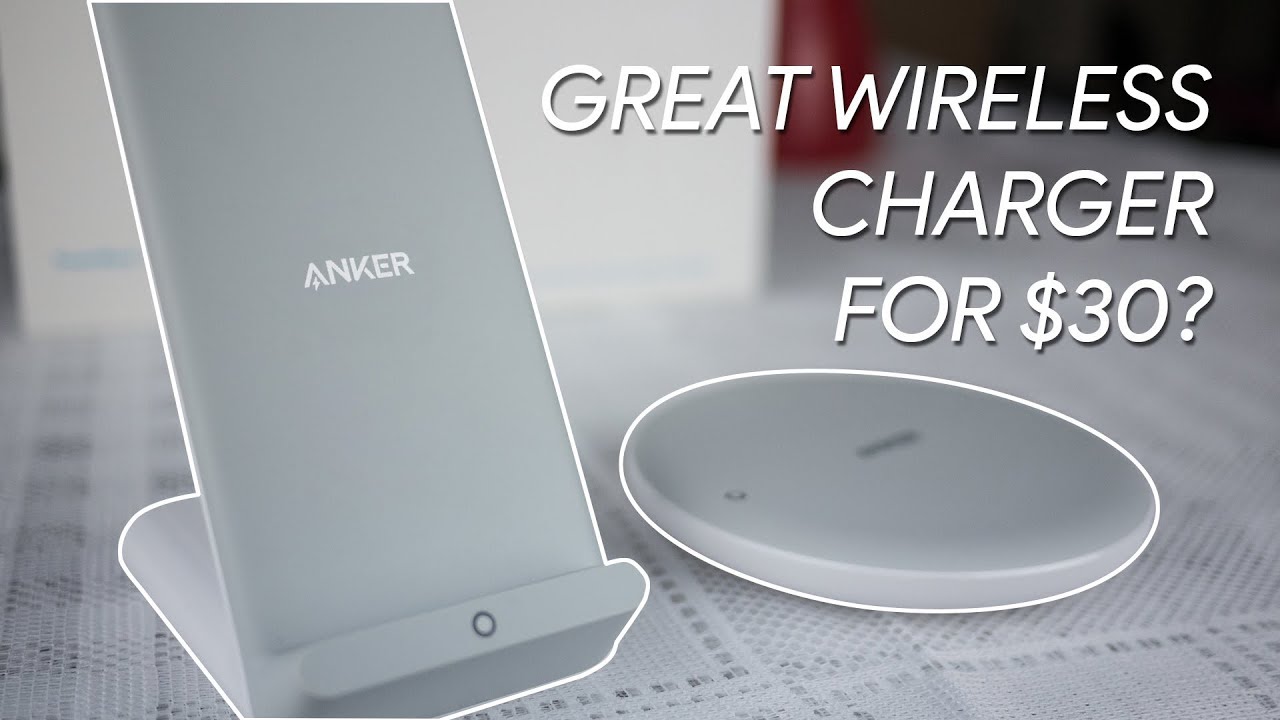 Recommended Stories