Altec Lansing True EVO Wireless Earbuds Review
6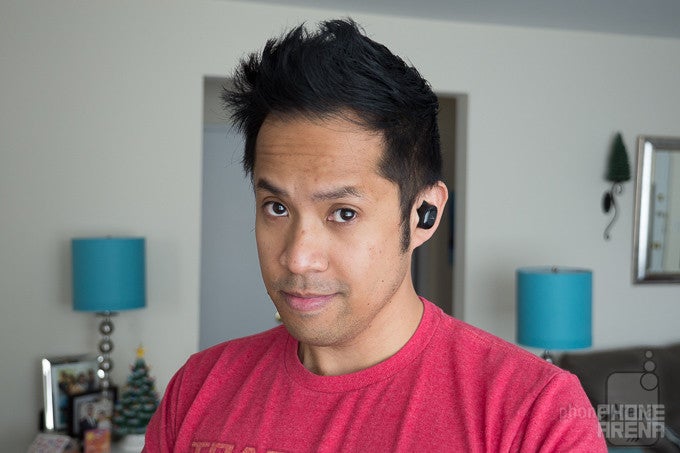 Altec Lansing – it's a brand that you're probably acquainted with, as it has been in the consumer audio electronics space for a long time. But even though the company has no shortage of experience when it comes to audio, it's definitely entering new territory with its first major venture into the true wireless earbuds space. The Altec Lansing True EVO Wireless Earbuds seem promising for a first-time effort, especially with their sub-$100 price out of the gates, but do they have enough value to be a better choice over the handful of other options we've seen recently in that price range? Let's take a look!
What's in the box:
Altec Lansing True Evo Wireless Earbuds
3 foam and 3 rubber S,M,L Eartips
Qi Wireless Charging Case
Carrying Pouch
Charging Cable
Quick Start Guide
Warranty Information
Design
Aesthetically speaking, the Altec Lansing True EVO Wireless Earbuds feature an ordinary-looking sporty design that's common in the space. They remind us of the Jaybird Run Earbuds, as they feature a slightly larger body with subtle winged tips. Constructed primarily out of plastic and accompanied with a few rubbery elements, the earphones are meant for the fitness-conscious user because of their IPX6 rating, which carries a certain degree of water resistance – albeit, it does not make the earbuds submergible.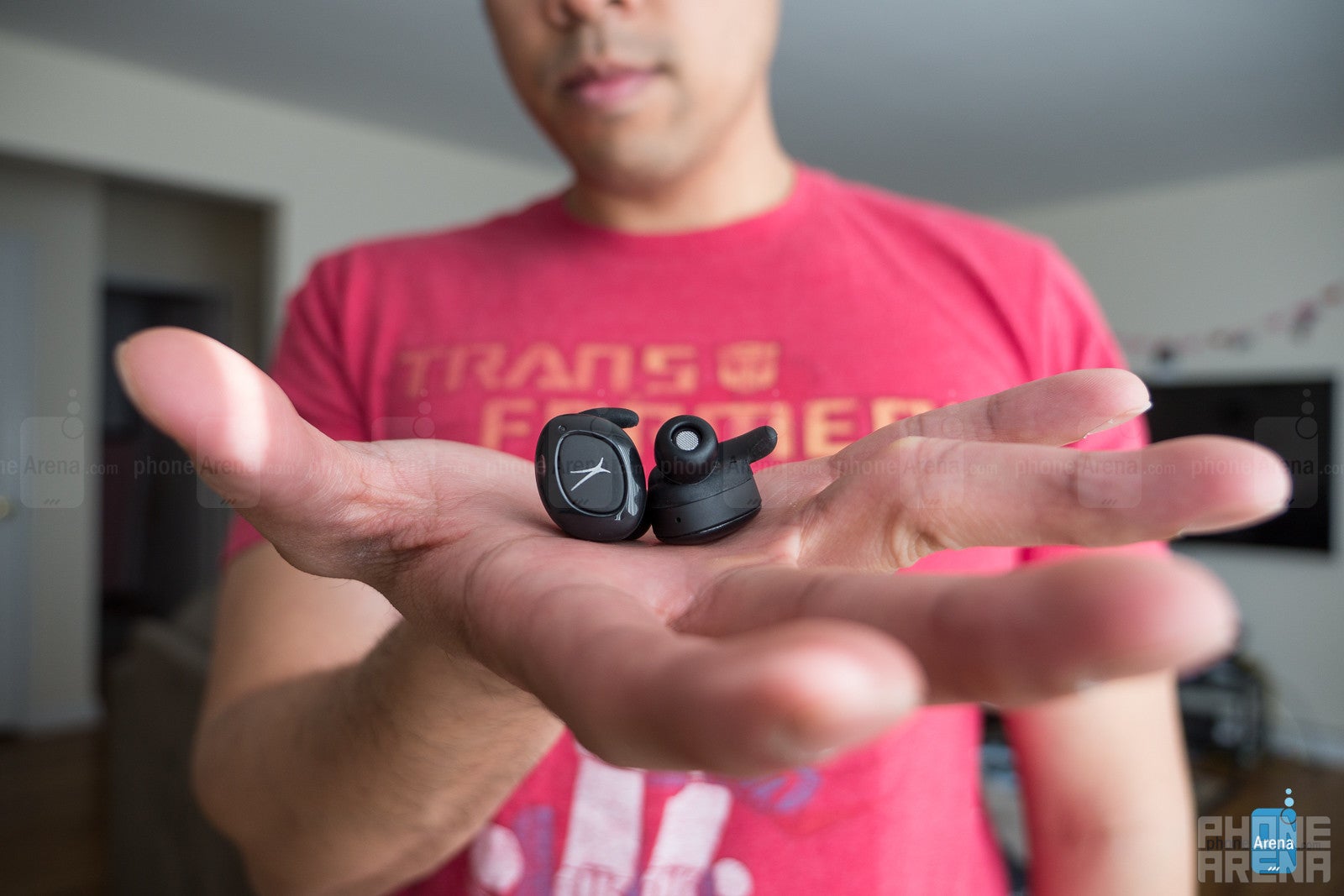 Initially, we were having trouble keeping the earphones on, mainly because of the short channel going into the ear – plus, the preloaded silicone ear tips didn't offer adequate suction after a while. Luckily, switching to the foam ear tips did prove to be substantially better, and when combined with those winged tips for additional support, theearphones remained firmly in place for some time. After a while of sweating, however, the fit loosens a little bit – so we found ourselves readjusting every 15 minutes of exercising, which isn't too terrible.
Considering its attractive sub-$100 price point, we're not all that surprised to find a very generic-functioning battery charging case. There's no magnetic connection with them, but even then, the earbuds remain in position as they're placed inside. And when the case is closed, the pins automatically line up and the earbuds begin to charge.
Pairing, Functionality and Controls
Pairing is a manual process here with the Altec Lansing True EVO wireless earphones, requiring us to first press and hold the multi-function button on the left earbud to place it into pairing mode. From here, we're able to pair it to an Honor 7X through its Bluetooth settings menu. To get the right one connected, all that's needed it to long press the right multi-function button, and from there, it is automatically connected to the left earbud.
Each time the earbuds are removed from the battery charging case, we're required to turn them on individually by long pressing their respective multi-function buttons. Finally, there's no additional app to download here, as everything is controlled through your smartphone. Due to the set's price point, it's no surprise to know that there are no additional features in tow with the Altec Lansing True EVO Wireless Earbuds.
The single multi-function buttons on each earbud perform the same basic functions. These include pause/play/answer an incoming phone call, start the voice assistant service, and rejecting a phone call, using a combination of short and long presses. Strangely though, functions for track forward/reverse and volume adjustment aren't available locally through the earbuds – so you'll need to use your device for those.
Connectivity
One of the scary things about true wireless earbuds in this price range is testing out their connectivity. Usually, it's a disappointing experience marred by consistent drops. However, we're happy to report that the Altec Lansing True EVO Wireless handles very well for its price – with few occasions when its connection would drop. In our experience, testing them out at the gym for about an hour, we counted at least three times when its connection would briefly go in-and-out. That's not too bad in our books, given how others we've tested fared significantly worse.
On the other end of the spectrum, the earphones do exhibit a smidgen of latency when it comes to watching video. However, it's only experienced with streaming video services, such as YouTube. Interestingly enough, there don't seem to be any issues when playing video that's stored locally on our smartphone. And finally, the earbuds' range in open areas peaked at around 30 feet – while indoors, they manage to push just under 25 feet.
Sound Quality
What's really satisfying about these earbuds, besides their pricing, is that they're accompanied with a very solid audio performance. Thanks to the suppression brought on with the foam ear tips, there's some serious power emitted by them – without any sort of crackling or distortion, even on the loudest volumes. Furthermore, there's a fair amount of bass accompanying the rich and substantial audio tones put out by them. It's never overpowering, so the bass acts more as a complement to the mids and highs, resulting in a balanced output that's music to our ears!
Battery Life
The Altec Lansing True EVO earbuds are rated for 4 hours of battery life from a full charge, and we managed to get at least that and an extra 15 minutes of juice during our mixed usage. Compared to others in their field, the result is average by today's standards, but nonetheless still sufficient for most users.
The included battery charging case adds an additional 4 charges to the mix, so at least there's significant time in between charges. Even better, we appreciate that the charging case feature Qi Wireless charging. So, if you happen to own a compatible charger, you can just plop it down there for some wireless charging action!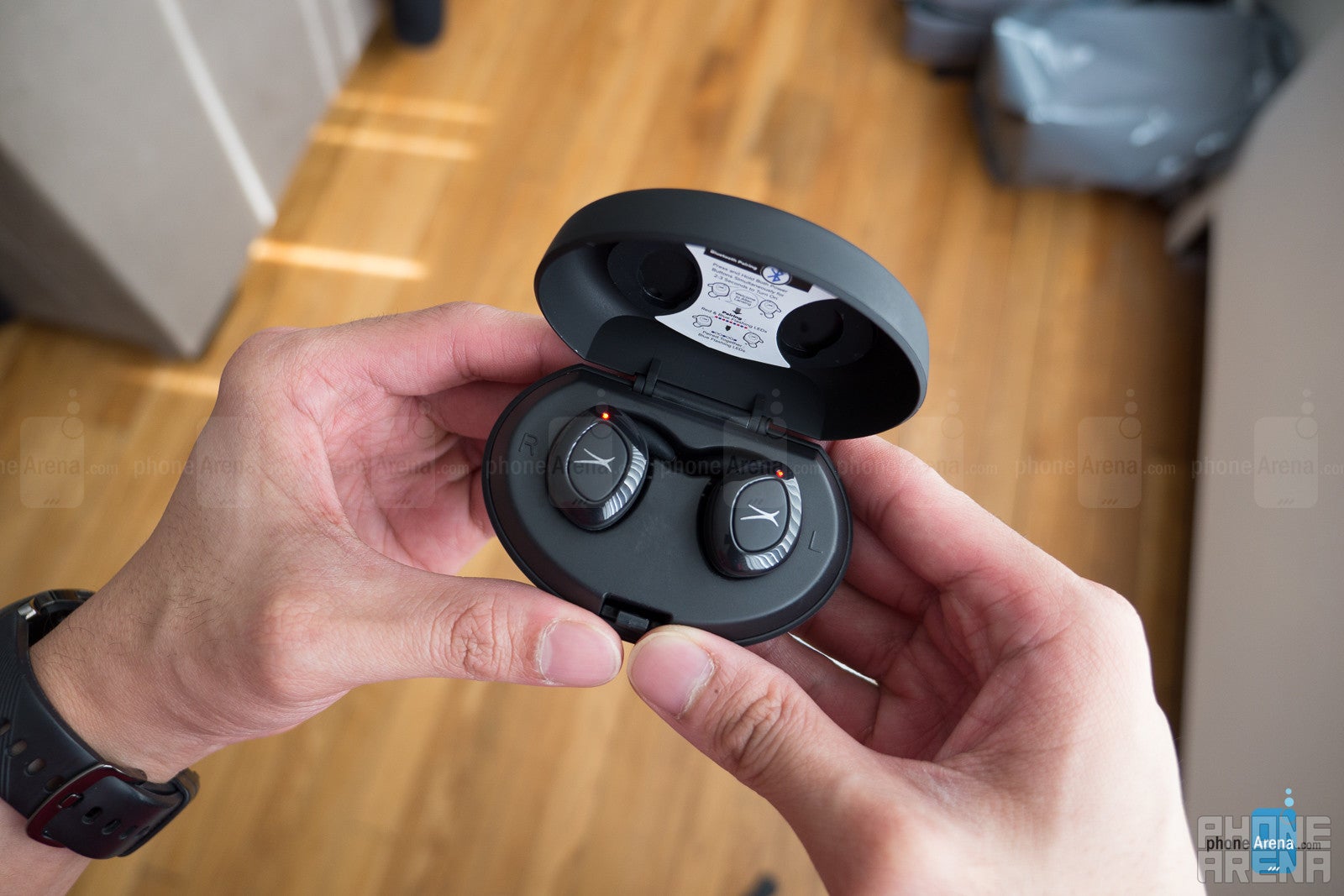 Conclusion
Entering an already crowded field that's constantly seeing newcomers, the Altec Lansing True EVO Wireless Earbuds start off on the right path by offering a mixture of value and top-notch performance. These are not directly competing against the high-end models in the space, like those from Samsung, Apple, Bose, and Jaybird, so the lack of extra features is somewhat expected. Instead, this set wins on the grounds of pricing!
Tagged with an MSRP of $99.99 right out of the gates, Altec Lansing's wireless earphones are undercutting the major players in the space. Not only that, but it helps that they also offer superb audio quality and decent connectivity – two fundamental qualities that are necessary in establishing a decent pair of true wireless earbuds. We'd recommend them for both fitness users, as well as casual music listeners, given how its snug fit, water resistant design, and noise isolation all do nicely for a well-rounded package.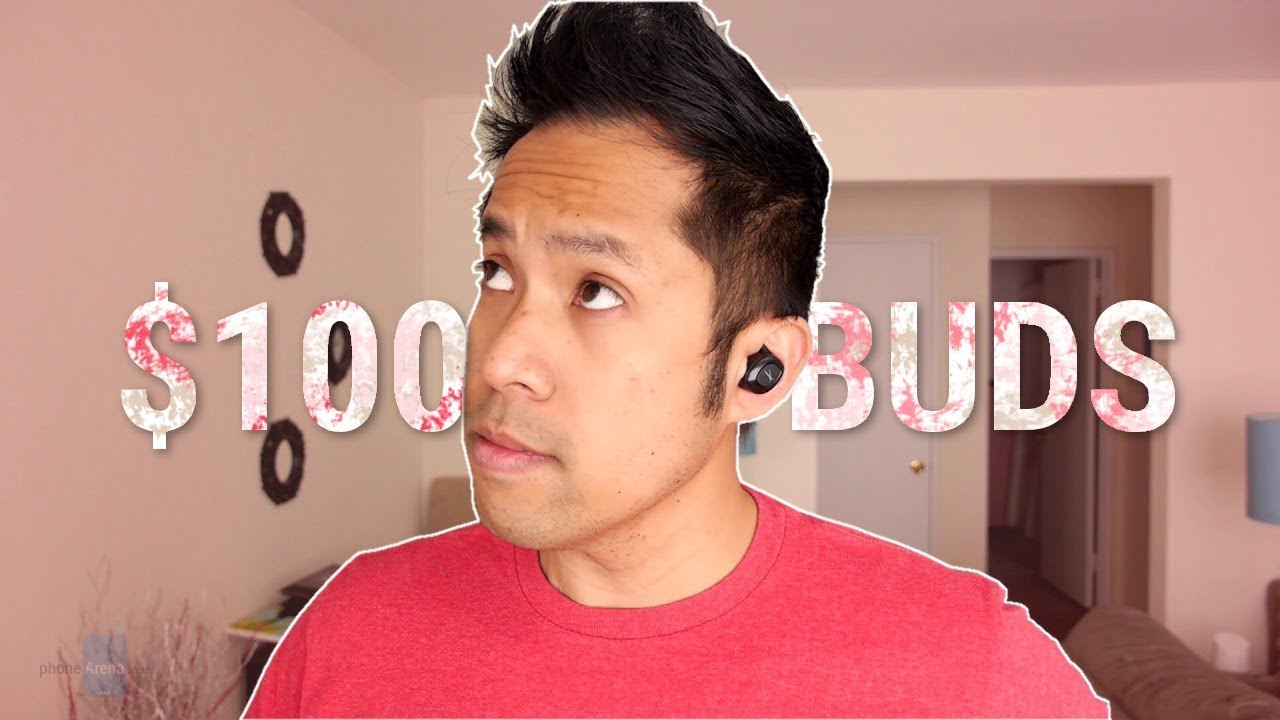 Recommended Stories