Alcatel Idol 4S Review
20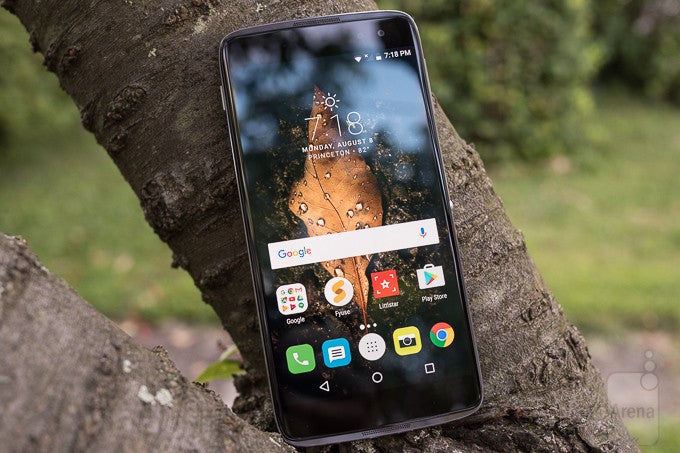 Introduction
The smartphone market is all too often one of extremes. It's easy to throw down $700 on a new phone and expect screaming performance, innovative new features, and an attractive design incorporating plenty of premium-feeling materials. It's also easy to cut every corner you can find, delivering a phone that captivates shoppers with its incredibly low price tag – while leaving them wanting just about everywhere else.
What's much trickier, though, is setting proper expectations in the middle-of-the-road $200-to-$500 space. Which aspects of the phone do we still demand a lot from, and which are we willing to let slide in the name of value? And dare we even ask for a few extra bonuses along the way?
With the new
Idol 4S
, Alcatel is attempting to walk that tightrope, giving us a $400 smartphone that's well built, offers competitive performance, and can hook shoppers up with extras like the custom-designed VR headset it comes contained in.
In the box:
Alcatel Idol 4S
Micro USB cable
Fast charging adapter
Feature guide
SIM tool
JBL earbuds
Alcatel VR goggles
Design
Alcatel's really intent on drawing attention to those speakers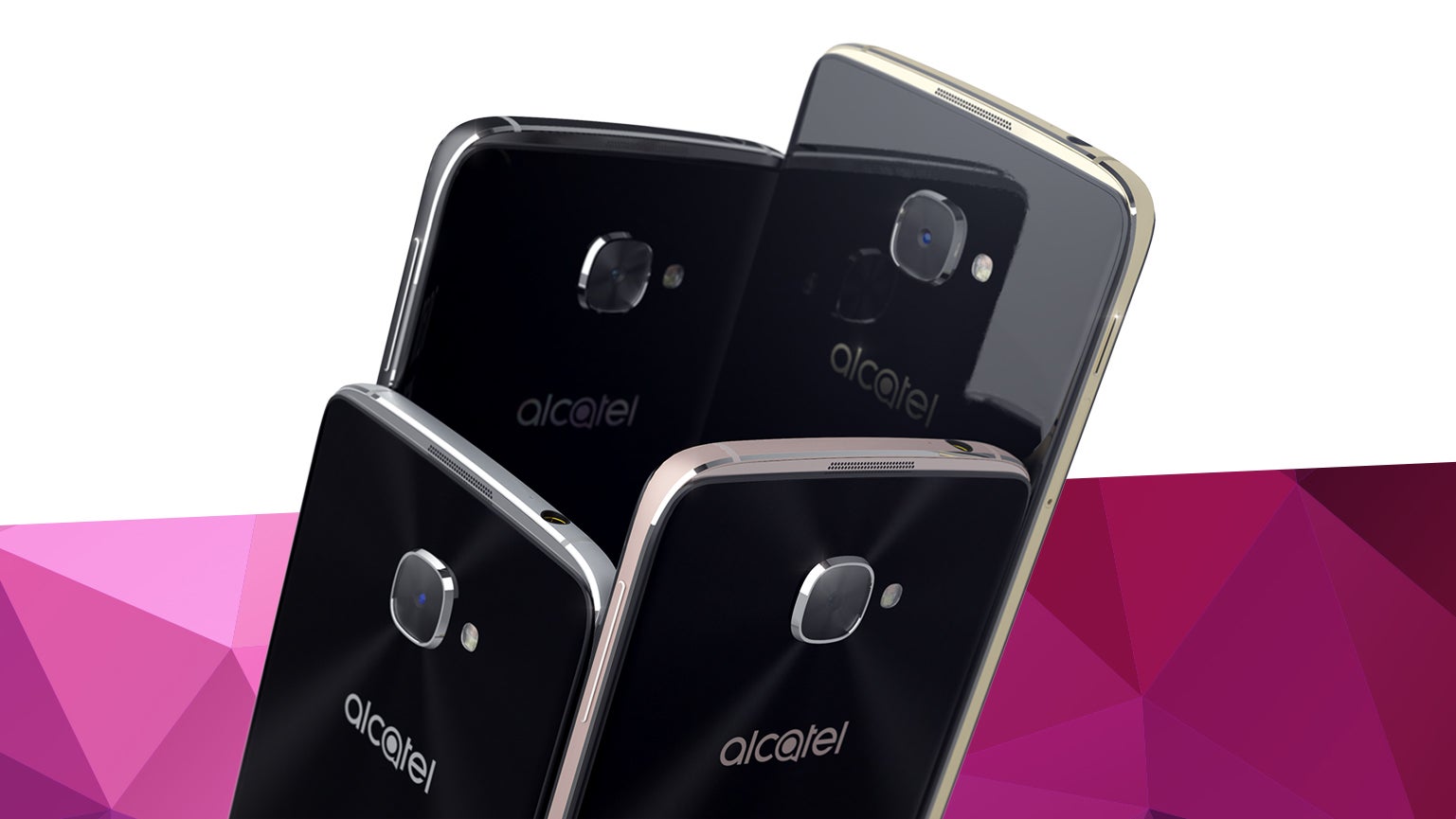 One of the first things you're likely to notice about the Idol 4S's design is that the phone's glass (which you'll find both front and back) doesn't quite stretch all the way to the handset's top and bottom edges. Instead, you have a few millimeters of metal frame sticking out, housing the phone's stereo speakers. Oddly, the speaker grilles are visible on the phone's front and back alike, though the speakers themselves only face forward.
The other component that really screams for attention is the phone's side-mounted circular "Boom key" button, a multi-purpose interface for calling upon a number of software features. Its look is reminiscent of the power button on older Xperia models.
Those two idiosyncrasies aside, the Idol 4S is pretty standard-looking smartphone fare. You've got a raised camera bump on the back, flanked by its LED flash and sitting atop a rear fingerprint scanner. Down on the bottom edge there's your (oddly off-center) micro USB port; the headphone jack lives up top. On the phone's right side, above the Boom key, resides the volume rocker, while the left edge is populated by the power button and combo SIM/microSD tray.
Display
Quad HD on a mid-priced phone is nothing to shake a stick at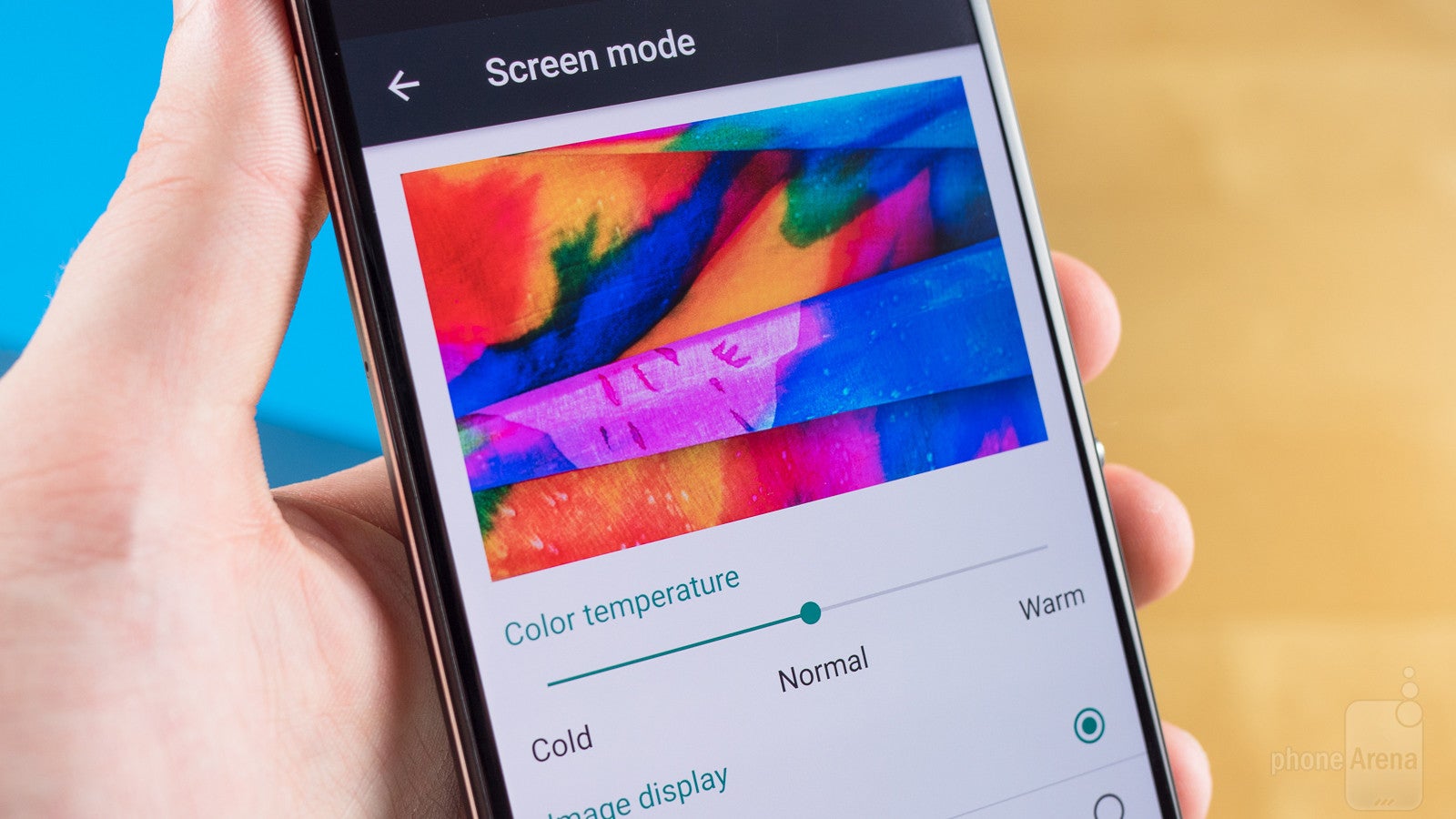 We love it when mid-rangers share the same sort of components we see in high-end flagships, and Alcatel is giving us just such a high-quality part in the form of the Idol 4S's 5.5-inch quad-HD (1440 x 2560) AMOLED panel. It's bright, and offers just the sort of overblown-but-still-quite-nice-to-look-at (if somewhat less than accurate) saturation OLED screens are known for.
What's a little less successful is Alcatel's attempt to give the Idol 4S a curved-at-the-edge "2.5D" glass effect for its screen. The handset's lines, pinching in down the long edges, sure evoke the general style of phones like the Galaxy S7 edge, but that's not quite what we actually have here. Instead, a thin seam around the periphery reveals a sandwich of multiple glass layers, apparently designed to mimic a curvier phone. Technically, it's a pre-installed 2.5D screen protector, but it's not like anyone's about to pry it off and risk ruining their brand-new phone. Ultimately, it looks OK, but we can't shake the feeling that the Idol 4S is trying too hard to be something it's not.
Display measurements and quality