Your YouTube Music Library finally got that promised redesign
2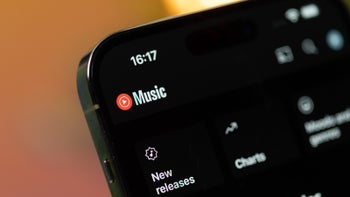 Do you remember that one time last summer, when
Google
pulled off a practical joke and released the YouTube Music UI redesign, only to take it back a bit after that? Well, this time it is actually getting released completely — no backsies! At least, that's what we've gathered from this report by
9to5 Google
.
This is the first time that YouTube Music's Library section is getting a fresh coat of paint ever since the app launched back in 2018. Well, if we aren't counting the aforementioned trolling, but that doesn't really count. Now that the Library menu is updated, like the rest of the app's sections, one must ask: is there anything new to talk about?
Well, for starters, the app no longer wastes any time and immediately puts content front and center. You get a nifty new quick access button called View my that lets you navigate between the different sections of the app, such as Downloads, Uploads, Library and Device files.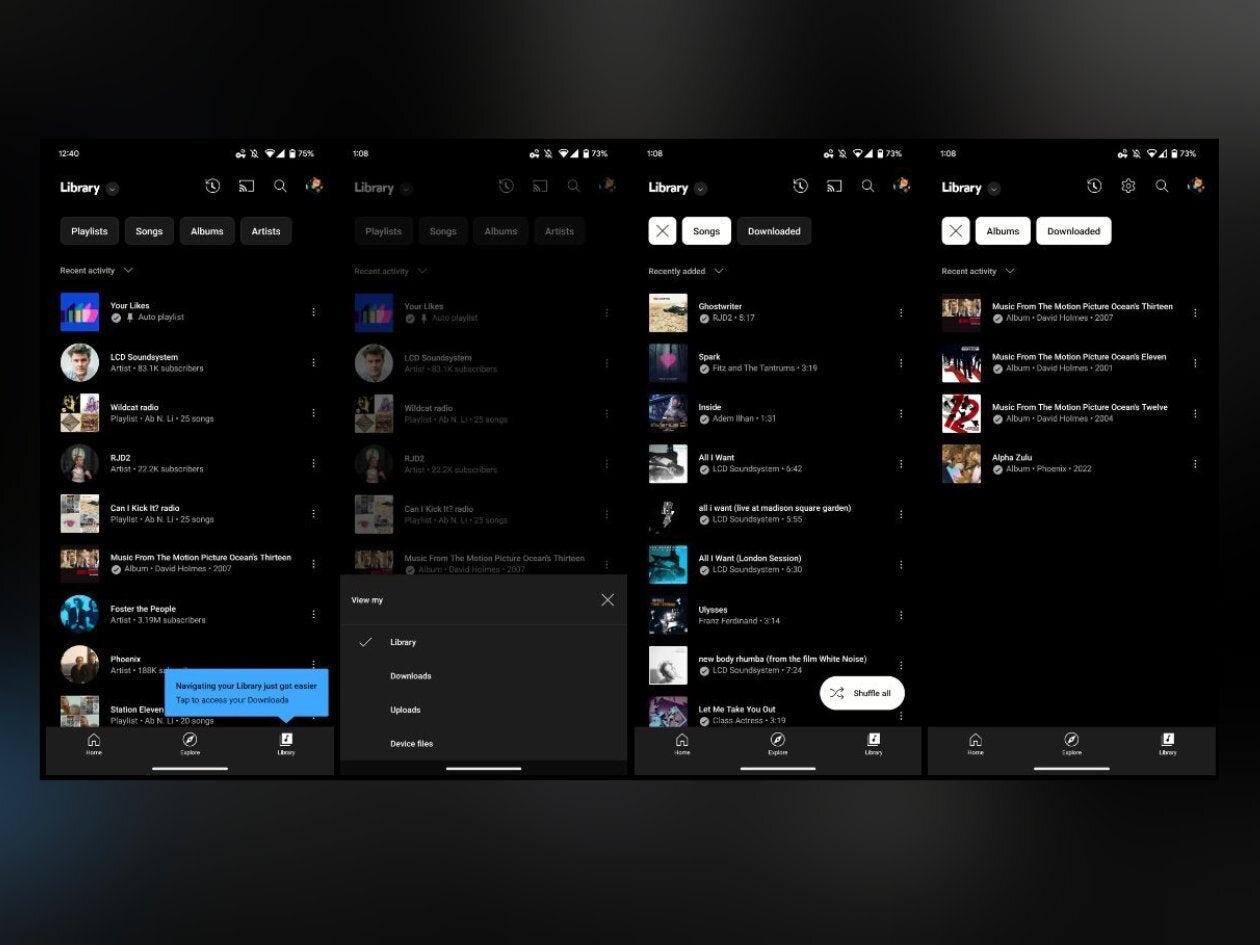 A quick overview of the new UI, as showcased by 9to5 Google.
Another new addition is that your play History no longer requires trekking 3 miles to get to it. It has now been moved up top, next to the Cast button, so you can always consult with it if you'd like to go on a stroll down memory lane.
Up top you will also notice some new quick filters that let you browse your Library in categories: Artist, Album, Playlist, Song. The buttons really bring that Material design to the app, and can also be combined with each other. If you select any of them, you will be also given the option to drill down to the downloaded media of the selected type. If you select Artists, you'll also be able to view your Subscriptions too.
A sorting feature has also been added, and it has all the functionality you'd expect, such as listing order from either A to Z or vice versa, and filtering by Recently played or added media.
That's all fine and dandy, but how do you access the redesign? Well, it's rolling out for both iOS and Android right now, so you should check for any potential updates. If you are certain that you are already up to date, then go ahead and force the app to close or restart your phone, and then go back in. If you are greeted by a blue pop-up stating "Navigation your Library just got earlier", then you're all set.