Your Android phone may become able to act as USB camera
3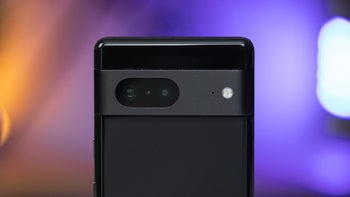 Most phones have pretty reliable selfie snappers, right? Even better — a lot of them have solid main camera arrays. So if that's the case, wouldn't it be great if manufacturers allowed you to use your phone as a camera for some Twitch streaming or video conferencing?
As it turns out,
Google
may be doing just that. It would be a total life saver too, considering how expensive some of the higher quality webcams are, and that most of those that come pre-installed on laptops are still leagues behind what our smartphones can do.
So what is cooking for Android? Well, Renowned Android analyst Mishaal Rahman Tweeted out a hint that Android phones may be getting prepped for some plug-and-play webcam action. Mishaal noticed this service on the Android Open Source Project (AOSP) repository, which is basically the stock or "vanilla" Android, to which anyone can contribute under Google's supervision.
Android is adding a new "DeviceAsWebcam" service that "turns an android device into a
webcam." Specifically, Android devices that support the standard UVC (USB video class) gadget mode will be able to send video data that hosts can read from /dev/video* nodes. pic.twitter.com/oOgIqr1KkE

— Mishaal Rahman (@MishaalRahman) February 2, 2023
The service that would allow for this is called "DeviceAsWebcam" — kind of self-explanatory, right? — and it will likely be integrated straight into Android. That would enable devices that support USB video class — consider it as a technical term to describe how most USB-powered webcams work — to send a video feed to another device, presumably a PC.
Oddly enough, most Android smartphones already have that video class, so it is kind of strange that we're only seeing this come up now.
Or is it
?
After all, processing power will be a huge factor when it comes to using your phone as a webcam,
especially
for streaming higher resolutions like 4K. So maybe it's thanks to the technology advancements of today that our phones can actually bear the weight of such a feature.
In order for the feature to work, though, it will likely require its own dedicated app. An alternative to that may be a service that runs in the background, like the one that starts up when your phone detects that it's connected to a PC through USB.
As of now, Google hasn't described this as an update coming to Android 13, or to
Android 14
for that matter. However, we hope that it ends up finding its way to most phones, as it will definitely help people take advantage of their fancy flagships in new and exciting ways.