Wozniak compares Steve Jobs and Elon Musk; one of them "robbed my family of so much money"
11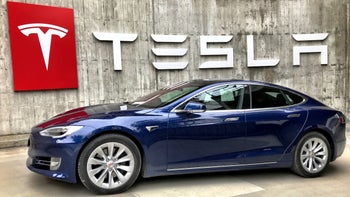 Apple co-founder Steve Wozniak was right there at the beginning of the personal computer revolution alongside the late Steve Jobs. Affectionately known as "The Woz," Wozniak probably knows more about Jobs' personality in those early days than anyone. According to
The Street
, when Wozniak compares Jobs to Elon Musk, he sees some similarities. "I put them in the category of having the ability to communicate and want to be seen as the important person and being like the cult leader," Wozniak said.
"A lot of people will follow them no matter what they say," Wozniak added. "And they get beyond the point of being judged. A lot of cults are like that." Wozniak also pointed out the big difference between Jobs and Musk. "Steve Jobs really wasn't so dishonest. But he would say things in ways... he just had a way of grabbing you," Wozniak said. "But it wasn't really that untruthful. You didn't buy something thinking you were going to get 'A' but didn't get it."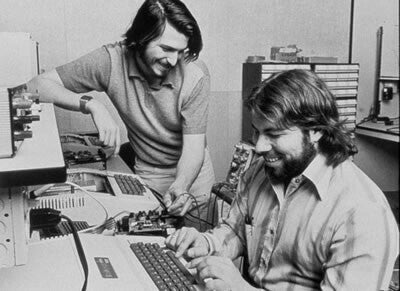 The two Steves, Jobs and Wozniak, during Apple's early days
Wozniak isn't like your typical Silicon Valley executive. He says that he likes to live in honesty which is something he doesn't see in Musk. Steve was a Tesla customer back in 2016 and spent big bucks on an upgrade for his car. The upgrade added a camera and a radar to the vehicle and Musk allegedly promised Wozniak that this upgrade would allow the car to drive itself across the country by the end of 2016.
When that didn't happen, Wozniak said that Musk then told him that another upgrade with eight cameras and more sensors would allow the car to drive itself cross-country by the end of 2017. Again, that failed to happen.
Obviously, Wozniak felt that he was ripped off by Musk and Tesla. "A lot of honesty disappears when you look at Elon Musk and Tesla. They have robbed my family, myself and my wife, of so much money...with things they said that we really believed would be real," Wozniak said.
While Steve Jobs and Elon Musk might have some similarities according to Steve Wozniak, and both led multiple companies (Jobs ran Apple, Pixar, and NeXT while Musk leads Tesla, Twitter, SpaceX, and more), "The Woz" notes that a difference between the two (and himself) when it comes to honesty.