What could be Apple and Samsung's answer to the Pixel 3a?
60
This article may contain personal views and opinion from the author.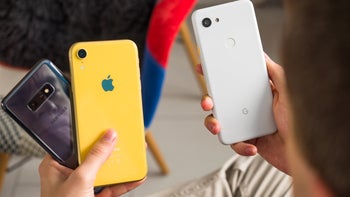 Google's long-anticipated and much-leaked Pixel 3a is finally here with a unique twist on mid-range phones. While smartphones in the $400-500 price range (usually coming from Chinese manufacturers) brag with hardware specs and multiple cameras, Google went the opposite way. It offers humble hardware paired with the Android experience you get from its more expensive Pixel phones, including arguably the best camera software on any smartphone.
The 3a not only creates a new dynamic within the mid-range sector but also takes a jab at flagships as well. Some might find that hard to believe considering the chip that's powering the new Pixel is quite far below the mighty Snapdragon 855 in terms of performance. However, the average user cares little about chips, cores and gigahertz. What they do care about is being able to take great-looking pictures. And the Pixel 3a does just that. With pictures basically identical to those of the regular Pixel phones, the 3a offers value that could have otherwise been achieved only by resorting to the second-hand market or by stumbling upon an amazing deal.
But we're not here to talk about the qualities of the Pixel 3a. We're here to look at two of Google's biggest competitors on the US market, Apple and Samsung, and see if they'll have an answer for this new type of smartphone that Google came up with. The two companies are in very different positions.
Apple's hands are tied by its own philosophy
We all know Apple prides itself in being a premium brand. Some might even call it a luxury one. Either way, it doesn't want to be associated with something "cheap" in any way, shape or form. So while a brand new iPhone with a $500 price tag (there has to still be an Apple premium) will sell like hot cakes, it's unrealistic to think that Apple will release a device in this segment. Last year Apple did introduce a "budget" iPhone in the form of the XR, but with its starting price of $750, it's almost two times more expensive than the Pixel 3a, which puts it in a whole other market segment. But that doesn't mean there's nothing closer that Apple can offer!
As many of you probably know, Apple sells older iPhone models at reduced prices to fill lower segments of the price spectrum. Right now, the iPhone closest to the Pixel 3a price-wise is the iPhone 7, which goes for $449 at apple.com ($50 more than the Pixel).
When it comes to raw performance, the A10 Fusion chip on the iPhone 7 beats the Snapdragon 670 that powers Google's new phone. But as we already said, that's not what the Pixel is all about. What matters more is the photo quality. Now, we're not going to delve too deep since that's not a comprehensive camera comparison, but we did take a few shots with both phones to give you an idea of what each is capable of.
While the pictures of the butterfly are comparable in quality, in the other two scenes the Pixel 3A noticeably outperforms the iPhone 7. The photos from Google's midranger contain a lot more details and the colors are nice and vivid. At night, the situation would be even worse for the iPhone 7. Even the latest Apple smartphones can't stand toe-to-toe with Google's Night Sight, which is on the 3a as well.
So, turns out, that's not exactly the answer either. It seems Google went to a place where Apple can't reach without the risk of cannibalizing the sales of its own flagship phones. Perhaps Apple isn't interested in going there in the first place. After all, there's nothing luxurious about a $400 phone, so why would its customers even want it, right? And while Apple is trying to preserve the elite status of its iPhone brand, over at Samsung, things couldn't be more different.
Samsung has a lot to offer, at least in theory
This year Samsung decided to give its best on all fronts of the smartphone market. Apart from the four phones of the S line (the S10 5G has just arrived), the company has released nine new models part of the Galaxy A series, covering pretty much the entire spectrum apart from the ultra-budget segment, where its M series represents the brand.
If you live in the States and do not keep a close eye on Samsung's releases, you might be surprised to learn that Samsung has so many cheaper phones out. That's because few of them ever reach the US market and very few of them are offered by carriers. Luckily, some major retailers sell the Galaxy A50 (
rumor has it Verizon will as well soon
), which specs-wise is very similar to the Pixel 3a.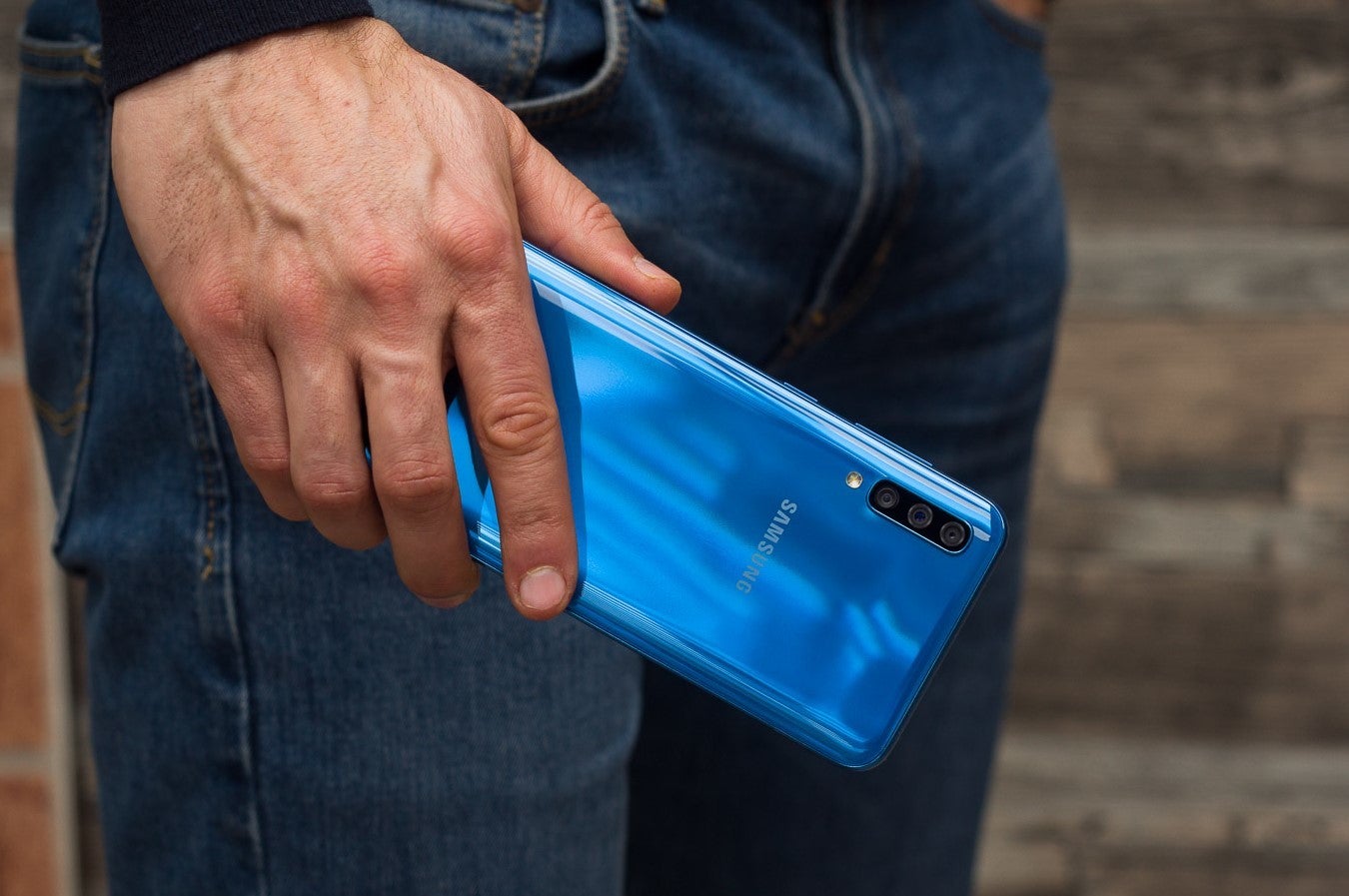 The A50 costs around $300 for the base version, which has the same amount of RAM and storage as the Pixel 3a. Despite the lower price, however, the A50 comes with a much larger screen, even compared to the Pixel 3a XL (also OLED), and has a wide-angle camera on the back as well, while the main one is 25MP compared to the Pixel's 12MP.
As we already said, numbers on a spreadsheet are not what we're here for. We're looking for superior camera quality. Well, in short, the Galaxy A50 doesn't have it. You can check the camera comparison tool below to see for yourself, but as we covered in our review of the Galaxy A50, the camera is pretty average.
Perhaps then we should look for an answer further up Samsung's wide range of devices. Your best bet at finding a suitable competitor for the Pixel 3a camera-wise is probably the Galaxy S10e. While its original price is the same as the iPhone XR, Samsung phones tend to get bigger discounts as time goes by, and you can already get it for less than $600. That's not exactly as cheap as the Pixel, but you're also getting top-tier hardware with the S10e.
Now, it's worth noting that all those models came out before the Pixel 3a. Samsung has the resources to make yet another phone, this time specifically made to go up against Google's latest offering. But what becomes apparent by looking at the closest alternatives is how ahead Google is when it comes to camera software. Even with middle-of-the-pack hardware and without its custom ISP, it can deliver amazing results by harnessing the CPU's processing power and running its complex algorithms on it instead. Which means the answer shouldn't come from the manufacturing plants or parts suppliers but instead from the programmers and developers working at Apple and Samsung. However, there's another question to be asked:
Is having an answer to the Pixel 3a in the best interest of Google's competitors?
In the last few years, as hardware has been progressing, the difference in user experience between mid-range phones and flagships has been quickly diminishing. Today, cameras and a few "premium" features are the main separators between the top tier and the rest. And as we've already established, the camera is the main thing an average consumer cares about now that most other aspects of smartphones are close enough.
To further worsen the situation (from the manufacturers' point of view), smartphone shipments have been going down globally for well over a year now. So releasing a cheap product that delivers mostly the same experience as your expensive alternative equals shooting yourself in the foot.
Does that mean Google made a mistake by releasing the Pixel 3a? Well, not really. One of my colleagues argued some time ago that
Google isn't really a hardware company
, and I think he has a point. Albeit we compare it to Samsung and Apple, both of which are among the top 3 biggest manufacturers, Google is so far behind in sales that it doesn't even make most lists. So even if the Pixel 3a is Google's best-selling phone, it will hardly make a dent into its competitors' numbers.
See all those apps? That's what it's all about.
Google's main goal is to put its latest software developments in the most hands possible while still have it associated with Google and not just license it to another manufacturer only to have it reskinned or otherwise altered.

So, in a way, everyone wins. Users get a good camera on a budget phone, Google expands what is basically a marketing campaign for Android, and Apple and Samsung… well they're not exactly winning, but also not losing much, which is kind of a win of its own, right? Still, time will tell exactly how successful the Pixel 3a will be. If it gets traction, maybe the hardware giants will get tickled the wrong way and the status quo will start changing. What's left for us is to sit back and observe.