WhatsApp ditches privacy policy deadline; won't suspend accounts on May 15
3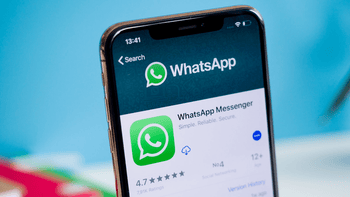 UPDATE:
WhatsApp has
clarified
what will happen if users continue to not accept the new privacy terms. The updated story continues below.
It's been an interesting few months for Facebook-owned WhatsApp. The messaging platform announced
controversial changes to its privacy policy
back in January that caused a surge in downloads for rivals
Signal
and
Telegram
.
It later pushed back the deadline for accepting the new terms to May 15 and
re-worded the changes
. Now, WhatsApp has backtracked again and removed the deadline entirely.
WhatsApp won't suspend any accounts next week
Per a recent Tweet published by
The Press Trust of India
(via
XDA Developers
), WhatsApp has decided to scrap the May 15 deadline for its controversial privacy policy changes.
Importantly, it means WhatsApp won't start deleting accounts that don't accept the new privacy terms by the end of next week. The messaging platform had previously threatened to suspend any accounts that hadn't accepted the terms by May 15, before eventually deleting them.
In a short statement, a WhatsApp spokesperson said the following:
While the majority of users who have received the new terms of service have accepted them, we appreciate some people haven't had the chance to do so yet. No accounts will be deleted on May 15 because of this update and no one will lose the functionality of WhatsApp either. We will follow up with reminders to people over the next several weeks.

WhatsApp is simply giving its users more time to accept the updated privacy policy. There are no plans to roll back the new privacy policy and after "a period of several weeks" the reminders to accept the terms will become persistent.
If you don't accept the privacy policy and see a persistent reminder, here's what will happen:
Initially, you won't be able to access your chat list, but you can still answer incoming phone and video calls. If you have notifications enabled, you can tap on them to read or respond to a message or call back a missed phone or video call.
After a few weeks, you won't be able to receive incoming calls or notifications. WhatsApp will stop sending messages and calls to your phone.