Wear OS 3 gets major Google Maps improvements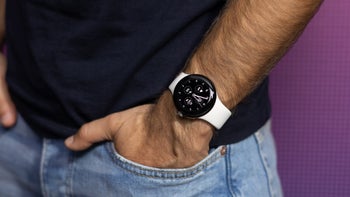 9to5Google
reports that Google Maps on Wear OS 3 has been improved by giving the navigation app support for Always-on display (AOD). This feature will allow those using Google Maps on a smartwatch running Wear OS 3, such as the Pixel Watch and Samsung's Galaxy Watch 4 and Galaxy Watch 5 series, to continue viewing the app even if their wrists are down. First, we need to discuss a change in the Wear OS Google Maps UI.
Previously, Google Maps on Wear OS showed a map with step-by-step directions that the user would scroll up to view. Now, Wear OS 3 offers Google Maps users a dedicated screen that shows step-by-step directions to their destination in the form of a list. Tapping the pill-shaped button with the folded map icon on the bottom of the screen will show the map view. Tapping the arrow button on this screen will take you back to the list (of directions) view.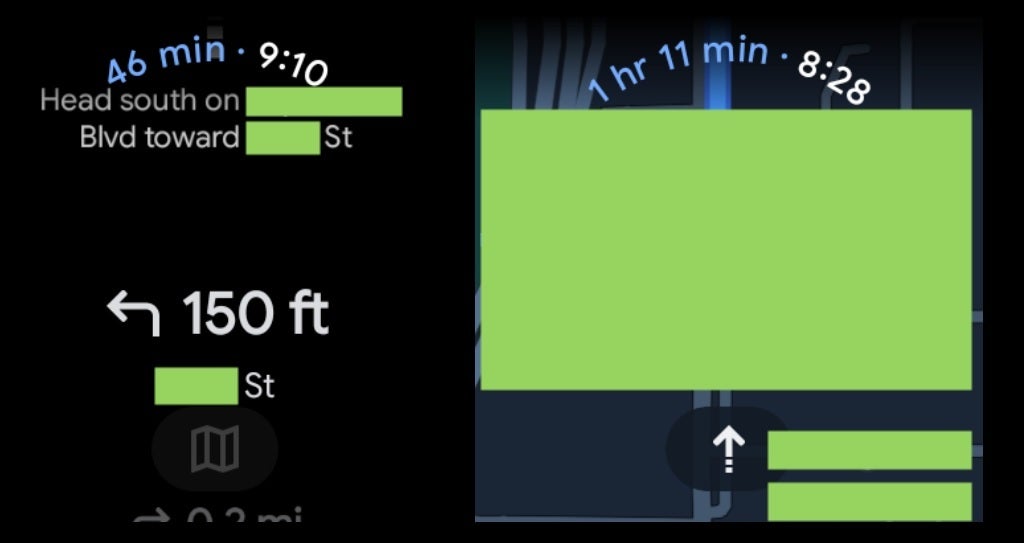 New list view for Wear OS version of Google Maps on left, new map view on right. Image credit 9to5Google
Google Maps' AOD screen on Wear OS 3 is not as bright as when the screen is active. Apps running on Wear OS without AOD support will usually get blurry and show the current time when the user's wrist is down. But with AOD support, the Google Maps' screen showing the map and the one showing the step-by-step directions list remains active. If you're worried about AOD rapidly depleting the battery on your watch, you can always disable it.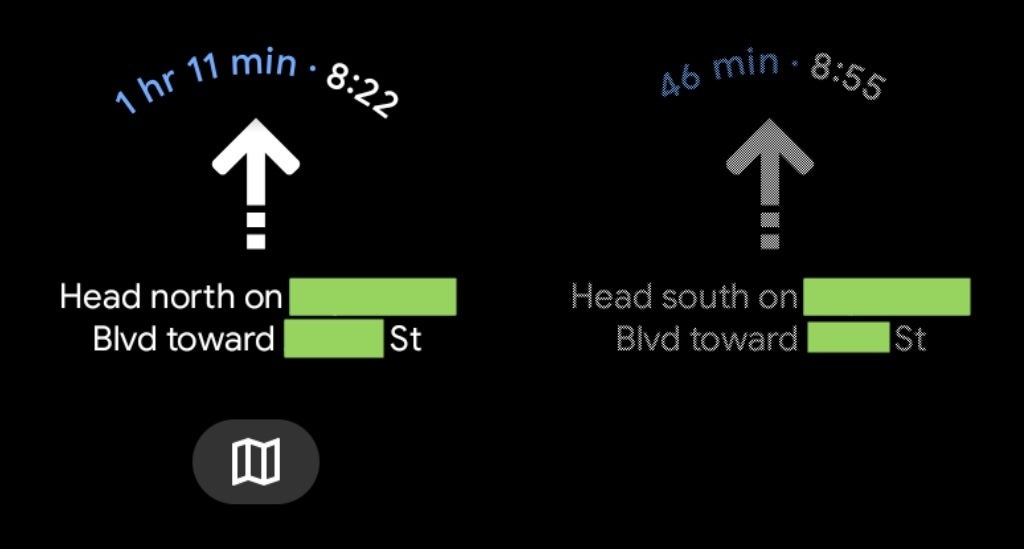 Google Maps on Wear OS 3 active screen on left, AOD view on right. Image credit 9to5Google
Even though version 11.65 of Google Maps for Wear OS just was released, this has nothing to do with receiving AOD Google Maps. The new feature and new UI are being disseminated via a server-side update so you might not know exactly when the changes hit your Wear OS 3-powered timepiece. Also, Google has changed the name that it uses in Settings for the feature that allows Wear OS 3 users to use Google Maps without a smartphone nearby. Originally titled "Auto-launch," this capability is now known as "Mirroring."