Google Fi reportedly drops US Cellullar service from main supported network to extended roaming
2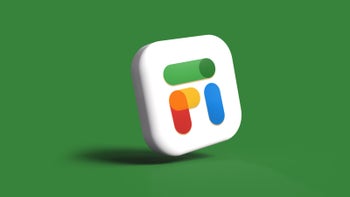 Although not officially confirmed, it appears that Google Fi has dropped US Cellular as main network partner, leaving T-Mobile as the sole provider to choose from when using the MVNO. US Cellular is, however, still supported, but as part of Google Fi's extended network.
This was discovered by users of the service when reaching out to Google Fi's customer service and was then promptly posted on
Reddit
where other users have chimed in confirming that they are receiving the same information. Chat representatives have responded to each query with somewhat conflicting information, but the one thing they agree on is that T-Mobile appears to now be the only main supported network that doesn't involve roaming.
This has, of course, been cause for concern for Google Fi customers who live in areas where the US Cellular towers are more prominent. In one chat conversation, Google Fi customer support assured that although US Cellular is not longer an official network for Google Fi, users may still be able to access it through roaming on the company's Extended Network without incurring roaming charges while using it in the United States. Additionally, the MVNO has removed its dialer code, which was required for manual switching to the carrier.
What this means for users is that they will no longer be able to manually choose a network as there is no other choice besides T-Mobile. Previously, although the setting wasn't permanent, Google Fi would allow users to manually select their preferred network. Additionally, it would automatically switch between T-Mobile and US Cellular in locations where both networks were available but one had better coverage than the other. This latest change takes both of these options away.
Now, T-Mobile will take precedence over US Cellular when both networks are available, despite the fact that US Cellular may have a stronger signal in some areas. This is a big change from when Google Fi started offering its MVNO services in 2015 by utilizing T-Mobile and Sprint, and then subsequently added US Cellular as a third partner a year later. However, options began to shrink once T-Mobile acquired Sprint in 2020, effectively combining those two options into one.