Verizon's 5G network for phones is likely coming in 2019
3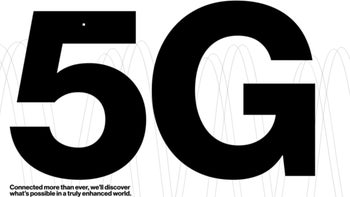 While there has been no official announcement, all clues point to Verizon Wireless launching its mobile 5G network for phones in 2019.
One of the nation's biggest carriers is obviously working on the next-generation network for smartphones and with recent information about the availability of the 5G Moto Mod in 2019, we can safely assume that this is exactly when Verizon will launch the network to the general public. After all, it makes no sense for Lenovo to release the 5G Moto Mod if there was no network to go with it, don't you think?
We have also earlier heard that ZTE will be launching a 5G phone for Verizon Wireless in 2019 and chances are that other companies will join the 5G party too.
Verizon has already started rolling out a 5G home broadband network in four cities across the United States, but it has not said anything about a mobile network that would work with phones.
There are a few quirks about 5G connectivity. The biggest one is that 5G signal is propagated via the so called millimeter waves (mmWaves), which travel only short distances, so you will likely be able to fully enjoy a 5G network in a densely packed city center or at a popular venue like a concert hall or a basketball court.
Meanwhile, the other big carrier, AT&T, is also working on a 5G network of its own and plans to launch a 5G service for hotspots even earlier, by the end of this year. T-Mobile is also developing a 5G network.