UK carrier EE launches two new cyber security services powered by Norton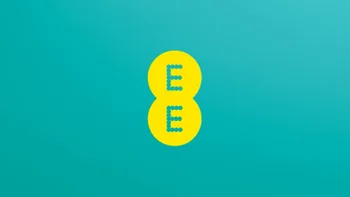 Unfortunately, we live in times where you need to be vigilant while browsing the Internet. Sometimes you may even be one tap away from compromising your device through a suspicious link sent to you in a questionable email. It's a good idea to have some sort of cyber security in place, especially on devices which handle sensitive data. If you are an EE customer, you can now add a security service to your mobile subscription plan, which should protect you against different types of malicious activity.
As the carrier recently announced in a
blog post
, it has launched two new security services — powered by Norton — called EE Cyber Security Duo and EE Cyber Security Multi. Both are available on a flexible 30-day rolling plan, and the only differences between the two are the price and the number of devices you can protect with them. The EE Cyber Security Duo is available for £2 a month and can be used to protect up to two devices, and its bigger brother, the EE Cyber Security Multi, will set you back £5 a month, but you will be able to protect up to 15 devices.
The two services offer features like Dark Web Monitoring, Social Media Monitoring, Device Security, SMS Security, Report Card, and Norton's Password Manager.
Dark Web Monitoring means that the services will monitor the Dark Web and will alert you if they discover personal information about you, such as email addresses, bank account, credit card, phone, or driver's license numbers.
Social Media Monitoring indicates that they will watch your social media accounts for suspicious activities like changing account settings, making unusual logins, and posting risky links. However, they don't monitor chats or direct messages, and EE explicitly states that they may not identify every case of cyberbullying, explicit or illegal content, or hate speech.
With the Device Security feature on EE Cyber Security Duo and EE Cyber Security Multi, you will also have real-time protection against ransomware, viruses, spyware, malware, and other online threats. On top of that, the services will also keep an eye on and block unauthorized traffic and protect your private and financial information when you are online. However, this feature is only available on Windows PCs, Macs, and Android-powered devices.
SMS Security means that the two services will identify text messages with unsafe links and notify you about the threat. So no more tapping on malicious links. The feature is available on both Android and iOS devices, but it doesn't cover iMessage (iPhone to iPhone blue bubble communication).
As for the final two features, a Report Card provides a summary of all the things the service has done in the last 30 days, and Norton's Password Manager will enable you to generate and manage your passwords in one place in a more secure manner.
While EE's new security services sound nice, you need a phone that still receives regular security updates from its manufacturer for your personal data to be fully protected. And since you want to save as much as possible on your new smartphone, feel free to check out our
best EE phone deals
article and get one from there with an amazing discount. In case you are not an EE customer, you can see our
best Vodafone phone deals
,
top O2 phone deals
,
best Virgin Media phone deals
, and
best Three phone deals
and save big on your new handset right now.