Twitter breaks, users respond, Twitter resolves issue (UPDATE)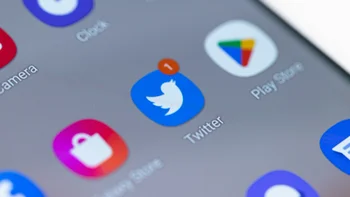 Update:
Twitter's 45-minute breakdown this morning was blamed on a breakdown in the social media site's technology that broke links to third party websites. Twitter owner Elon Musk blamed Twitter's infrastructure and tweeted, "This platform is so brittle (sigh). Will be fixed shortly," CEO Elon Musk wrote. He added that a "small API change had massive ramifications. The code stack is extremely brittle for no good reason. Will ultimately need a complete rewrite."
After buying Twitter last October, Musk immediately fired half of Twitter's staff before realizing that he needed some of those who received pink slips. Also, Twitter started charging third-party sites such as alternative Twitter apps for API access to Twitter leading some users to ask, "Did Twitter forget to subscribe to their own API?" Another person tweeted, "Twitter's own products are breaking because it ended the free API."
The original story can be found below.
Twitter isn't kicking off the work week in good shape. According to
Downdetector
, around 12 pm EST, the number of complaints it received about the social media site soared from 31 to over 10,000 in a bit over 30 minutes. 76% of the complaints deal with the Twitter website while 14% say that they had a problem with the Twitter app. Some users received error messages when trying to tap on links inside tweets that said, "your current API plan does not include access to this endpoint."
The
Twitter Support
account disseminated a tweet at 12:19 pm EST that said, "Some parts of Twitter may not be working as expected right now. We made an internal change that had some unintended consequences. We're working on this now and will share an update when it's fixed." Of course, this led some Twitter users to offer up some hilarious responses blaming Twitter owner Elon Musk (who is or isn't the richest man in the world depending on which day it is) for mismanaging Twitter.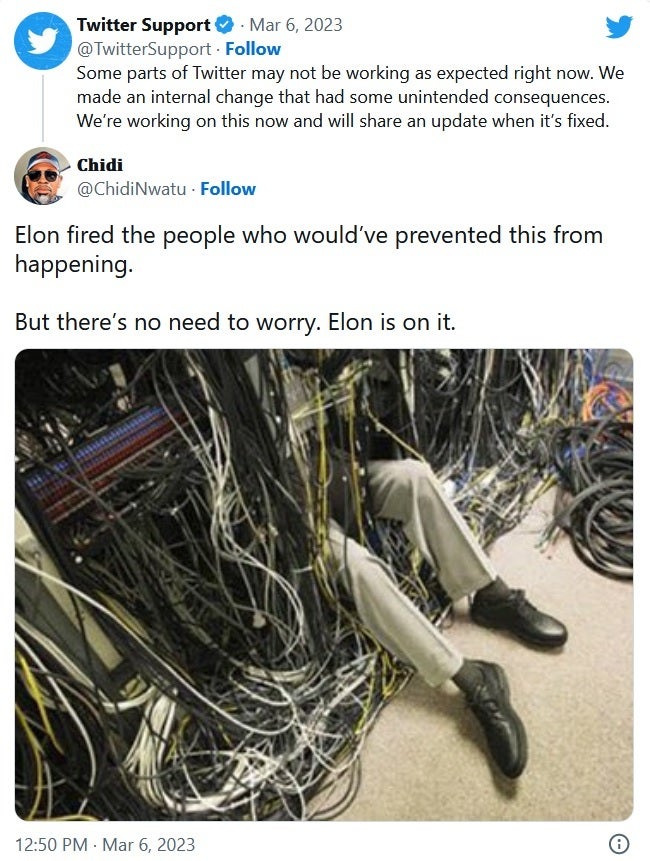 Twitter goes down early Monday and users blame owner Elon Musk
In the U.S., outages were noticed in cities like Boston, New York, Washington, and Tampa. Other cities affected include St. Louis, Atlanta, Chicago, Toronto (that's in Canada, folks), Dallas, Houston, Phoenix, Los Angeles, and Seattle.

The number of Downdetector users reporting an issue with Twitter has declined sharply. This has left the graph looking like the stock chart of Game Stop or any other of those shares manipulated by Robin Hood subscribers. At 1:27 pm EST, the number of Twitter users reporting an issue with Downdetector had declined to 250. That's much lower than 10,000 but still indicates that there is a problem.
But there is good news. The Twitter Support account reports that "Things should now be working as normal. Thanks for sticking with us!" The social media company didn't explain what caused links to fail and images not to appear in the first place. If Twitter does share this information, we will update this article.