Twitter may be saying goodbye to the "Like" button
3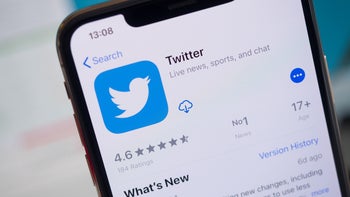 In 2015, Twitter substituted the star-shaped "Favorites" icon for a heart-shaped "Like" icon, which is still used today, and will be, for a while longer. In the future, though, Twitter intends to remove the "Heart" icon as well, reportedly in a bid to
"improve the quality of debate"
on the social platform.
According to a new report by the
Telegraph
, Twitter CEO Jack Dorsey admitted at an event last week that he was
"not a fan of the heart-shaped button"
and that the company would be removing it
"soon."
Dorsey's position has left many Twitter users surprised, as liking is one of the core functions of every social network. The company, however, claims that the heart-shaped button may be the source of
"social media addiction"
among users who crave endorsement from their peers. This has led to a phenomenon where people would share something on social media, only to delete it shortly thereafter if their post doesn't receive enough likes.
In a bid to change this, Twitter earlier this year introduced "bookmarks" – a feature that allows users to privately save tweets and that's likely going to supersede the current like system. A Twitter spokesman said in a
Telegraph
interview that the company is
"experimenting and considering numerous possible changes, all with an eye toward ensuring we're incentivising the right behaviors to drive healthy conversation."
This move comes hardly as a surprise, as Twitter CEO has been quite vocal in recent weeks about his attitude toward the current like button. There is no confirmation as yet on when the change will come into effect, but it will likely happen sooner rather than later.