Leaked document reveals the final date of Sprint's demise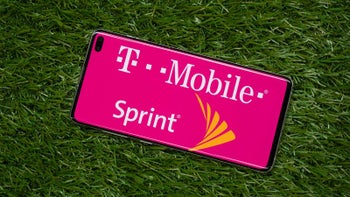 It's been three years since the Sprint – T-Mobile merger has been announced, and while many things have changed for Sprint customers, many of the carrier's in-store systems have remained open to serve its clients. But that's about to change according to the latest leaked T-Mobile documents, as the Magenta network operator plans to completely absorb Sprint over the next couple of weeks.
Internal documents obtained by
The Mobile Report
confirm that Sprint's final days are upon us and that the brand will cease to exist by the end of June. The cited document reveals T-Mobile's plans to sunset Sprint's operations beginning later this month.
The first relevant date mentioned in the document, May 26, is the day that
T-Mobile
will be shutting down Sprint's in-store systems for ordering devices. Sprint customers will have to ask for their devices to be shipped to their homes after that date, although those who already have an order placed will have until June 9 to pick them up.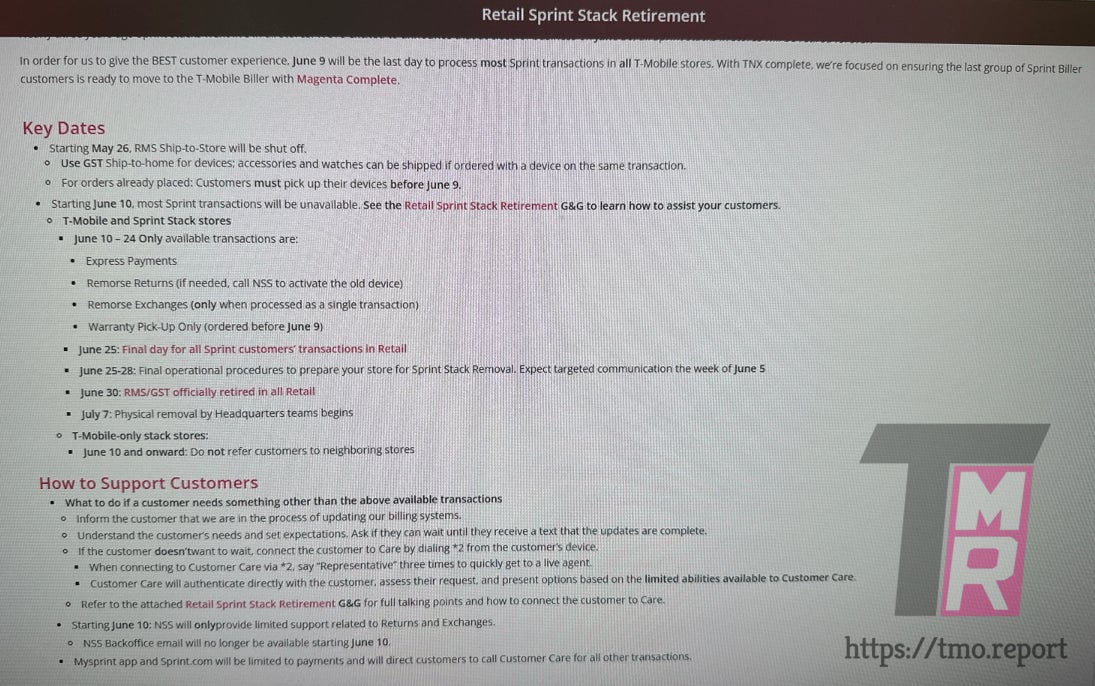 The next important date revealed in the leaked document, June 10, is the day Sprint transactions will no longer be available in-store. The only available transactions after that date will be express payments, remorse returns, remorse exchanges, and warranty pick-ups.
The last day for all Sprint transactions, including those mentioned above, is June 25. This is effectively that day that Sprint will be completely absorbed by T-Mobile, as the carrier will stop accepting any transactions in retail stores. On July 7, T-Mobile will finish removing all Sprint physical equipment from the stores, an operation started late last year.
Sprint customers will still be able to make payments using Sprint's app and website, but these will be shut down too in the not-so-distant future. Although has been aggressively migrating Sprint customers to its plans, there's a small number of customers still under a Sprint plan. They will probably have to migrate to T-Mobile all switch to another carrier sooner rather than later.