T-Mobile partners with Alaska Airlines for a better experience when flying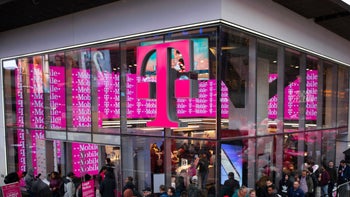 T-Mobile is now announcing a new partnership with Alaska Airlines, just in time as air travel is starting to slowly get back to normal levels. The airline company will be benefiting from T-Mo's nationwide 5G network,
reports TMoNews.
Alaska Airlines partnering with T-Mobile for a better customer experience when flying
The airline company has now chosen T-Mobile as its preferred wireless provider, and with this partnership, Alaska Airlines will be able to go all-in and migrate the majority of its mobility business to T-Mobile. This way, it will be using the T-Mobile 5G network to improve the experience of its passengers.
T-Mobile's 5G capabilities will improve the customer experience in several key categories, including ticketing, check-in, on-time departures and arrivals, baggage tracking, and more.
Alaska Airlines CEO Ben Minicucci stated that the partnership with T-Mobile will create a more seamless travel experience.
T-Mobile CEO Mark Sievert also added:
Alaska is a lot like T-Mobile in some really important ways. Besides both being based in Seattle, Alaska and T-Mobile have a long history of challenging conventional thinking in our industries and pioneering new ways to use technological innovation to put customers first. T-Mobile has always fixed customer pain points in the wireless industry, and it's inspiring to help translate that to other industries with like minded partners like Alaska.
Additionally, this partnership will give the airline company the possibility to explore T-Mo's Advanced Network Services, such as Multi-Access Edge Computing (MEC) and Private Networks, furthermore improving the customer experience and care of Alaska Airlines.
Recommended Stories